I just completed a 2 inch spindle drop on my H/O and sadly I got ahead of myself and purchased tires and wheels BEFORE I did this.
You all know where this is going.
The tire and wheel fit nicely in the wheel well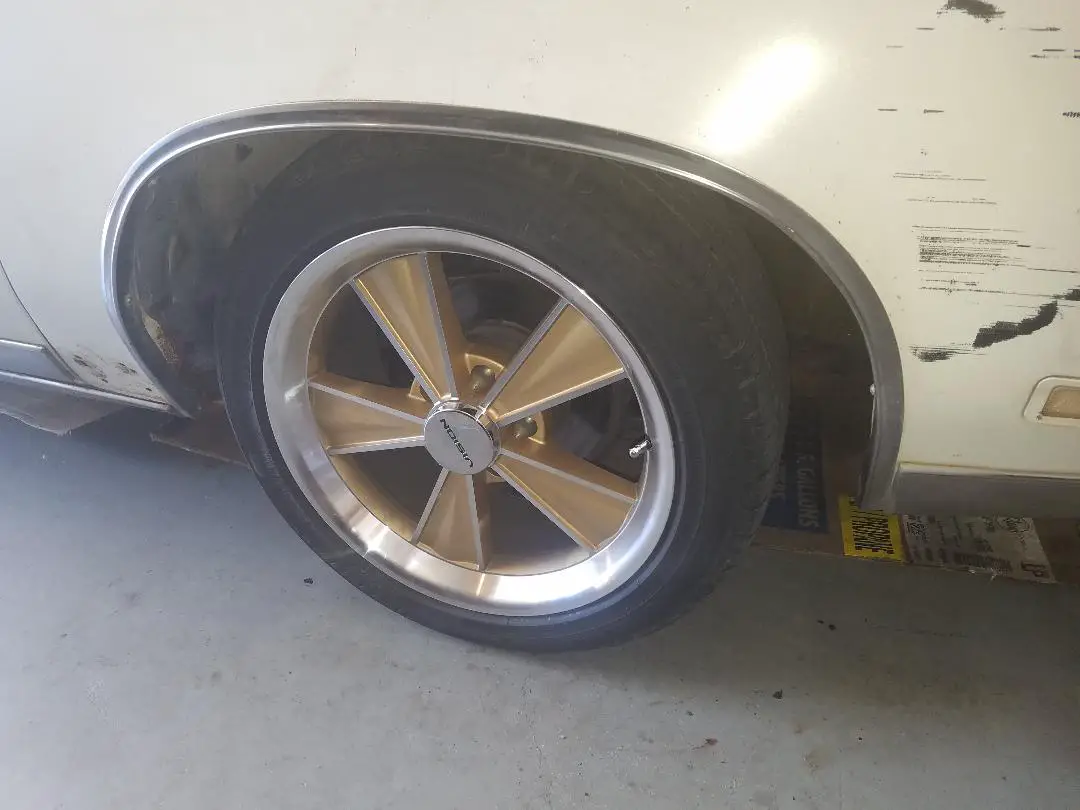 .......but when I turn and have any kind of suspension travel on the driver's side front wheel, it
hits the wheel well and wheel molding. The 235 tire I purchased I thought would be okay but the wheel has little to no backspacing so thus
it's outer edge is right there, close to the wheel molding.
I'd like to find an easy way to make the front coils stiffer until I can afford new springs. I can't go back and order different wheels and
tires now. Too much invested so my work around is how do I stiffen the coils without losing my 2 inch drop I just installed.