Hi guys,
I'm interested in this 1986 442.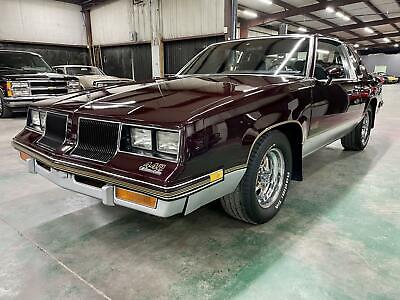 1986 Oldsmobile Cutlass 442. VIN: 1G3GK4790GP376509. 307ci (5.0 liter) V8 engine. 200R4 automatic transmission. Power steering / Power disc brakes. Factory A/C. Power windows / Power locks / Power seats. Tilt steering column / Bucket seats / Center console. 30K original miles. Runs and drives...
There are a few things that I don't like.
The exhaust is wrong, the mufflers are cheap imports and don't exit like the stock exhaust. Easy enough to fix, but makes me concerned as to what else they used cheap fixes on.
Can you find anything else questionable with this car from the pics?
Thanks for your help