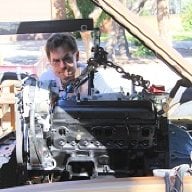 Living in the Past
Supporting Member
Today was Round Tuit Day. Updated the Boss Wagon from plain hinges to a deflector. Replaced the rear window, hatch gasket, and window struts. The rear window was actually new glass, but apparently, when you could still get them, the glass guys had to transfer the stainless trim. Their glue didn't survive pressure from the struts. Sadly, the new window is OEM and had 40 years of wear and tear. I mixed an matched the latch hardware to get a working guide pin and ungrooved latch loop.
Before: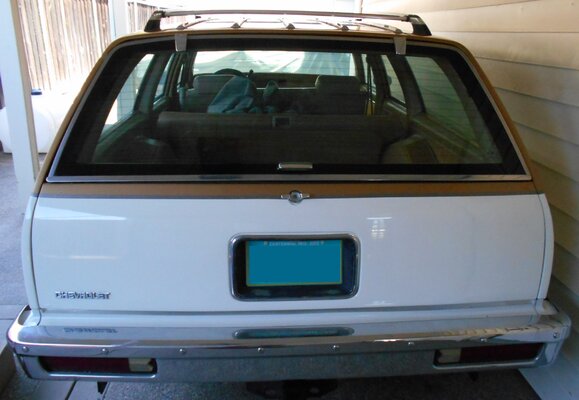 40-year-old seal, in installments.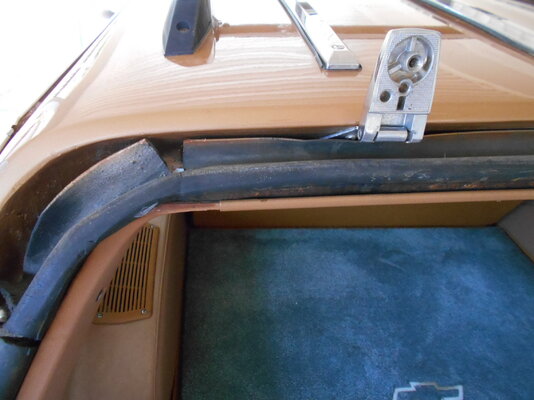 Secret hinge bolts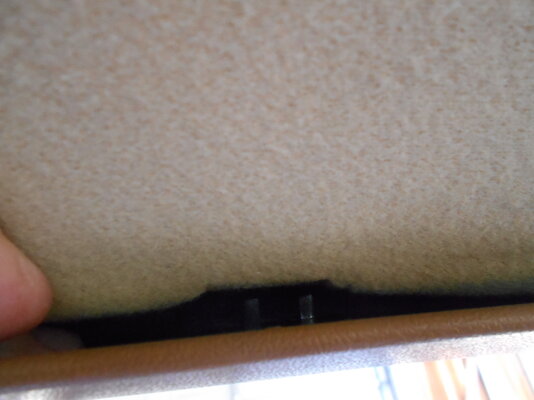 Broken wagon garnish clips - If anybody has a single good one, I'll buy it, and commission the Forum member who rapid-prototyped wing cover plates to reproduce these. Need one of those covers too - the pin was sheared off.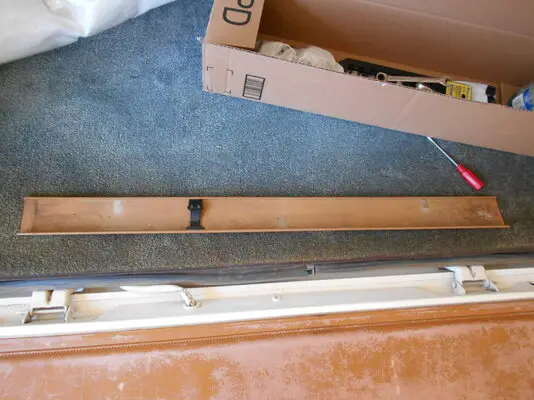 There's a hidden lip that grabs the metal trim over the window.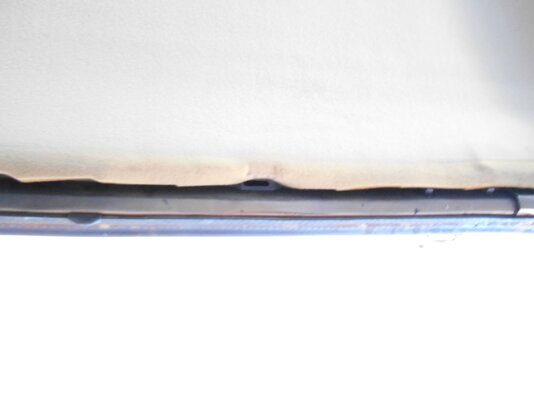 Where the garnish clips go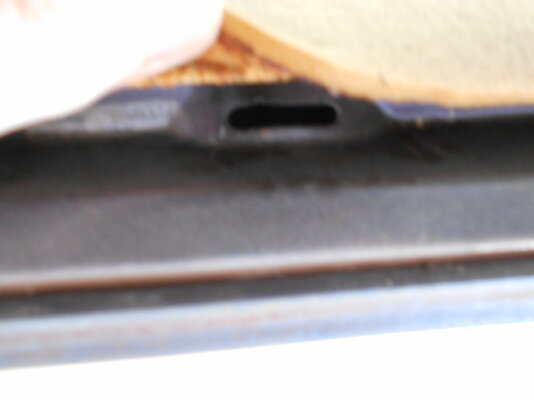 Tailgate supports. Tried to replace them, but the Goodmark El Camino repros have bigger loops - no-go.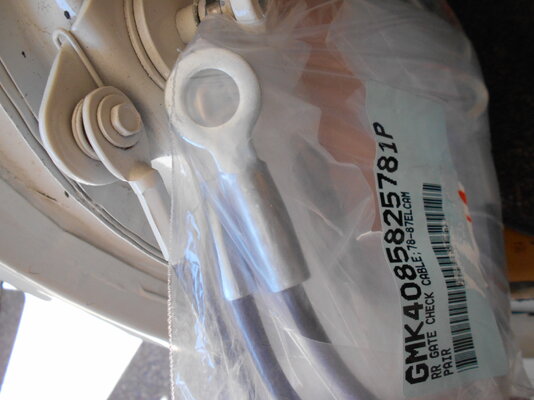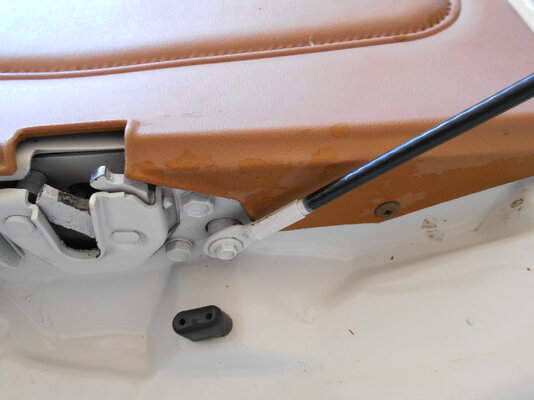 Wish I had spent some past pointless thumb-scrolling time polishing the chrome instead of realizing it needed to be done today...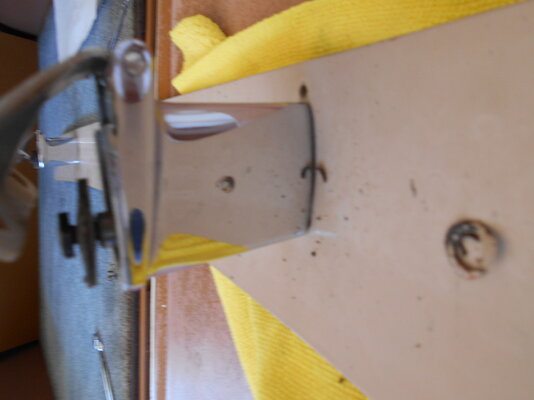 Protect the paint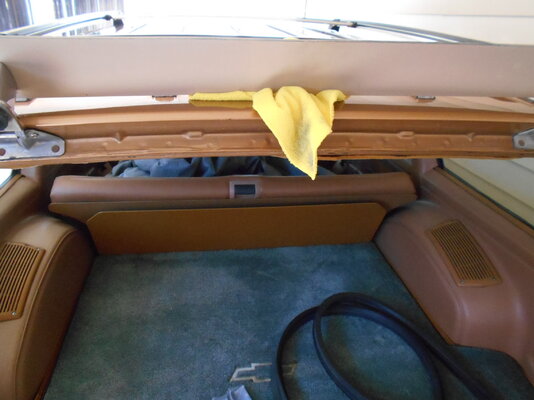 The Fairchild D3003 weatherstip for a 1990 Caravan worked perfectly. No need for the wide flaps on the side if you clean the paint first. It's a bit larger profile, but it lays right over, no problem.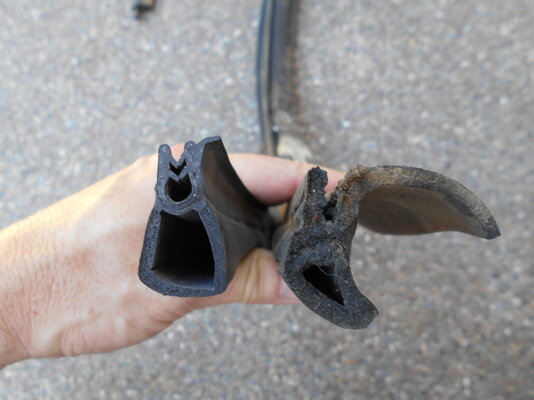 The hardest part was pressing it into place over spots where three layers of sheetmetal were joined.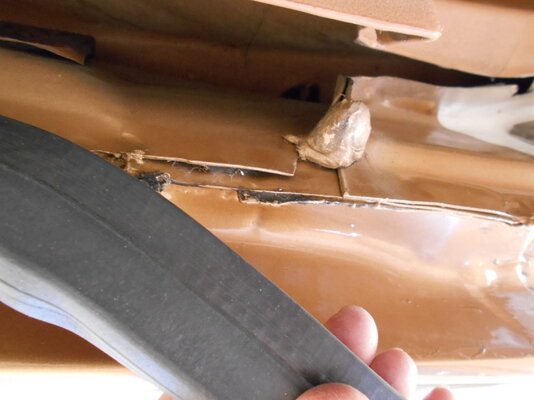 I carefully trimmed the ends of the gasket, inserted the short piece of soft hose with a glob of weatherstrip adhesive, glued the ends and taped the joint to cure. You can hardly see the joint.
And of course, no car repair is complete without a blood donation. God bless the GM line guys and their crappy welding. Filed that fish hook flat.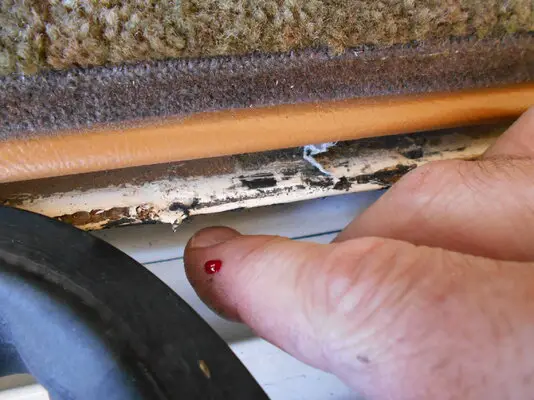 Done. The Amazon Chinese 'Boxi' 4404 struts clipped in place. No more saggy window.
That said, I ended up having to snug the glass clamps while shoving with all my might upwards against them. In the end, I disconnected them from the body, laid them down, shut the tailgate and adjusted the clamps all the way up and a bit to the left to line up the alignment pin in the gate latch. After Loctite and more toque than I wanted, the glass stayed put.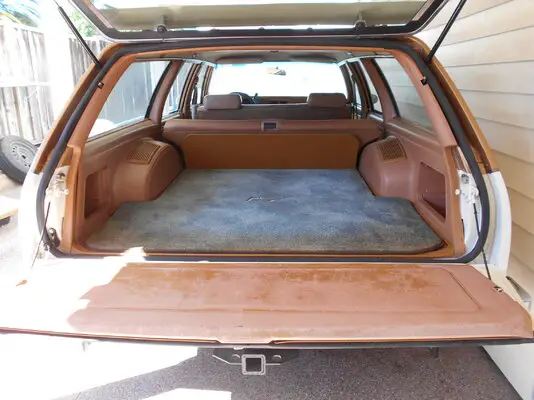 The wing and window came from a Cash for Clunkers casualty. Grabbed it when there was anything to grab. One of the wing covers had to get a blob of glue to keep it in place - pre-broken when I got it. It will need some painting to match down the road, but the best place to store it - is on the car.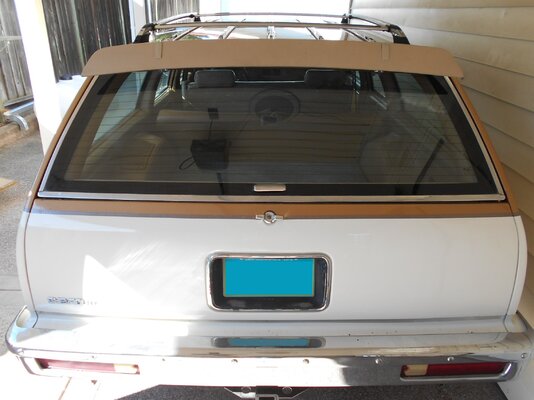 After: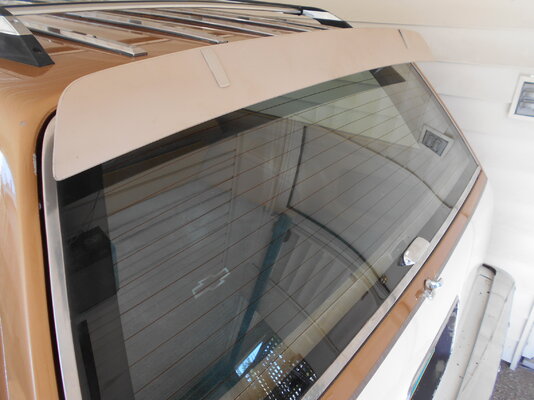 Last edited: