Pics are ordered working your way from the engine compartment harness towards the HVAC controls in the dash.
I can get more pics if need be, but keep in mind my car at the time of posting only has the front clip off.
These pics aren't of a concourse survivor car. My car has 105k miles, I'm the 3rd owner. This is typical of the "old lady" setup. Nothing is really hacked, just old and starting to come apart.
Pic#11: Grounds, ringlets go to passenger fender, black plastic plug is grounded to tab on blower motor.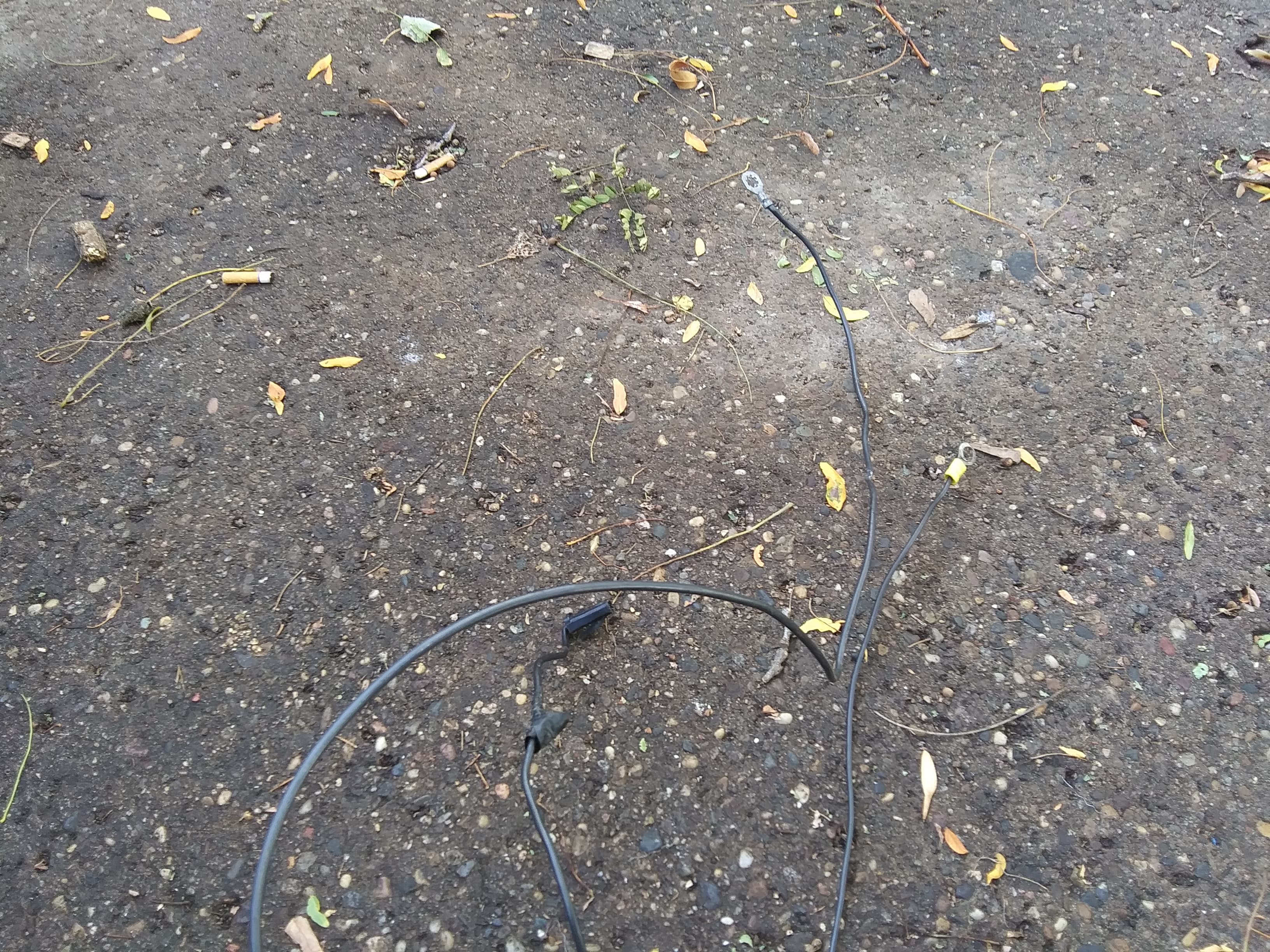 Pic#10: Purple power wire to blower motor.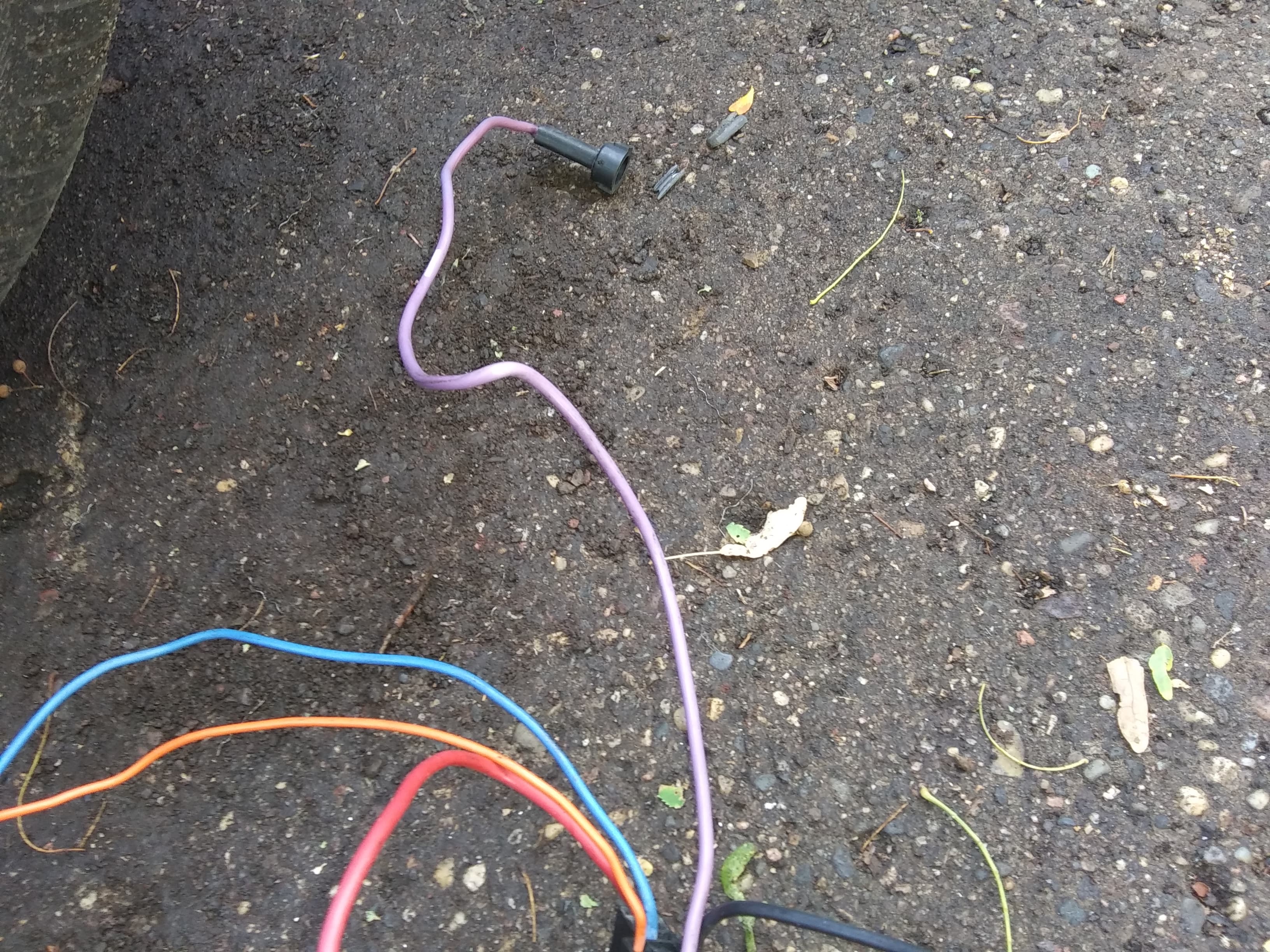 Pic#9: Orange, light blue, red, purple (faded), and black wires come together and plug into high speed relay mounted on box.
Small plug with green, light green, red, and ground (pulled out, but there is a ground in that plug) is plugged into ac compressor harness and red wire is ran to the starter for high blower motor speed.
Pic#8: Black round plug goes to AC Accumulator (silver cylindrical thing), grey plug goes to blower motor resistor for different fan speeds.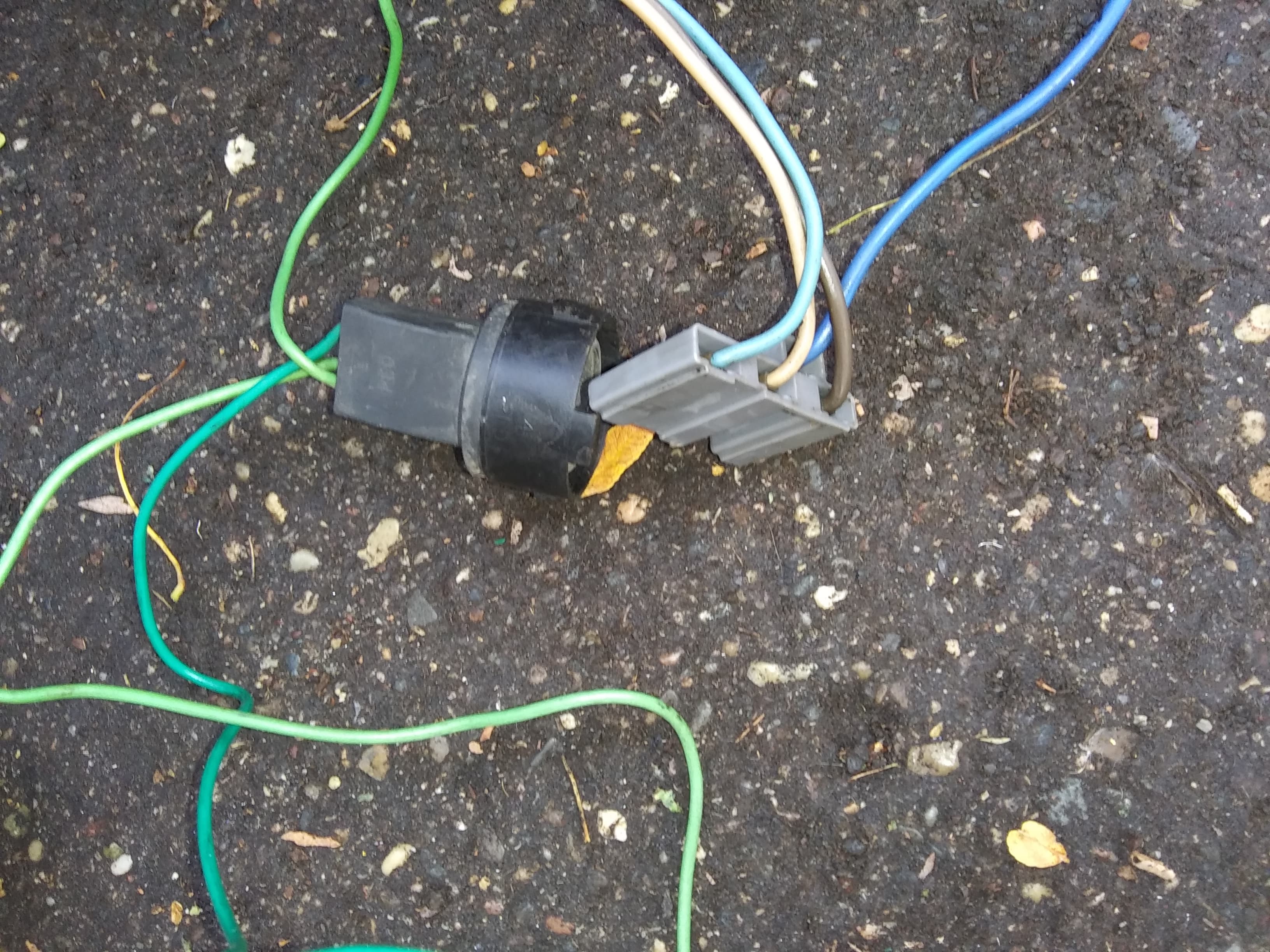 Pic#7: Harness laid out on ground.
Pic#6: Harness enters engine bay through grommet in bottom passenger corner of AC box, as well as two plastic vacuum lines. Grey/White goes to heater valve in heater hose, purple goes to one side of the vacuum reservoir ball.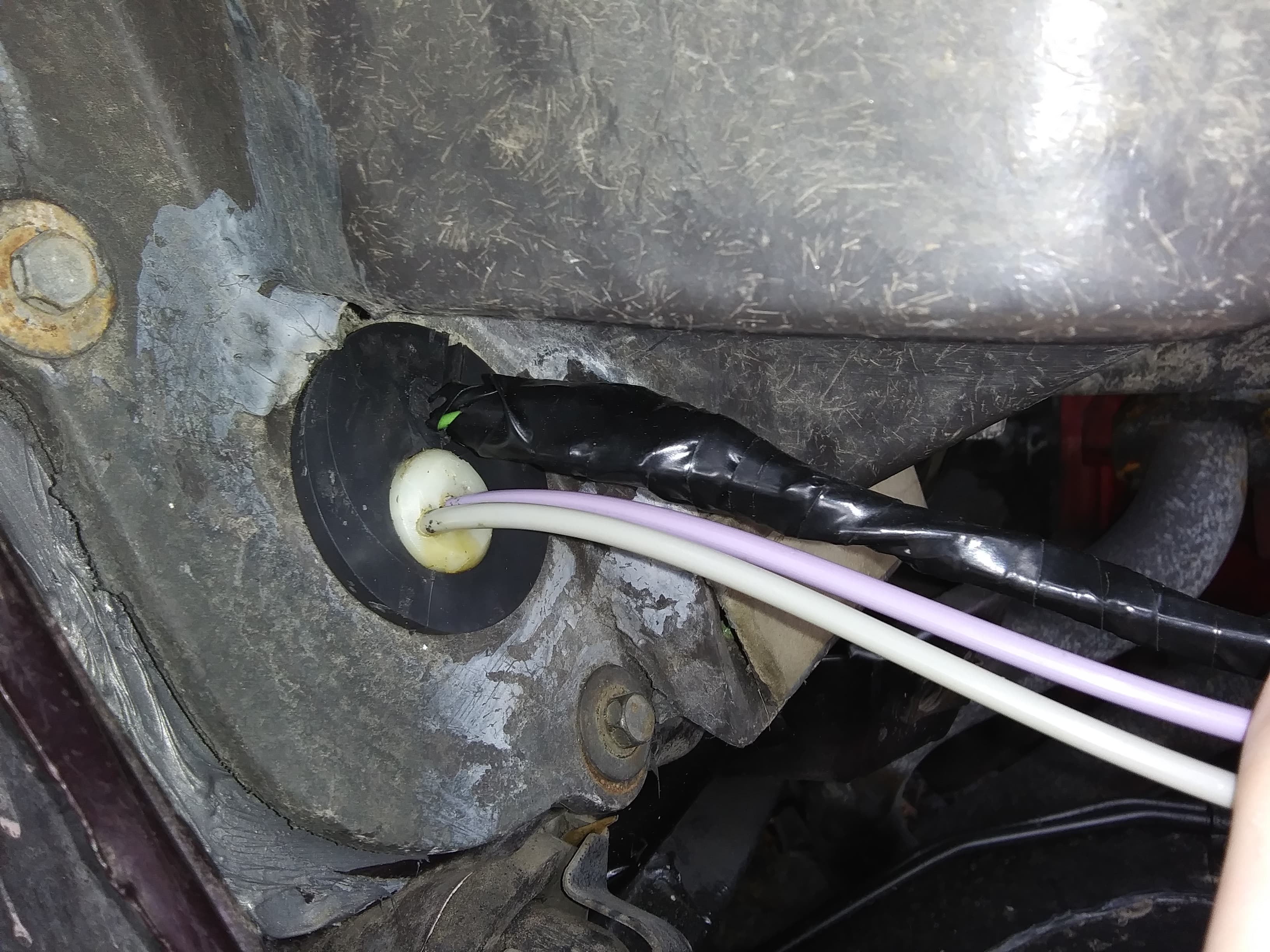 Pic#5: Spare vacuum accumulator I have to better illustrate where the red and yellow vacuum lines go. Red on top, yellow on the side.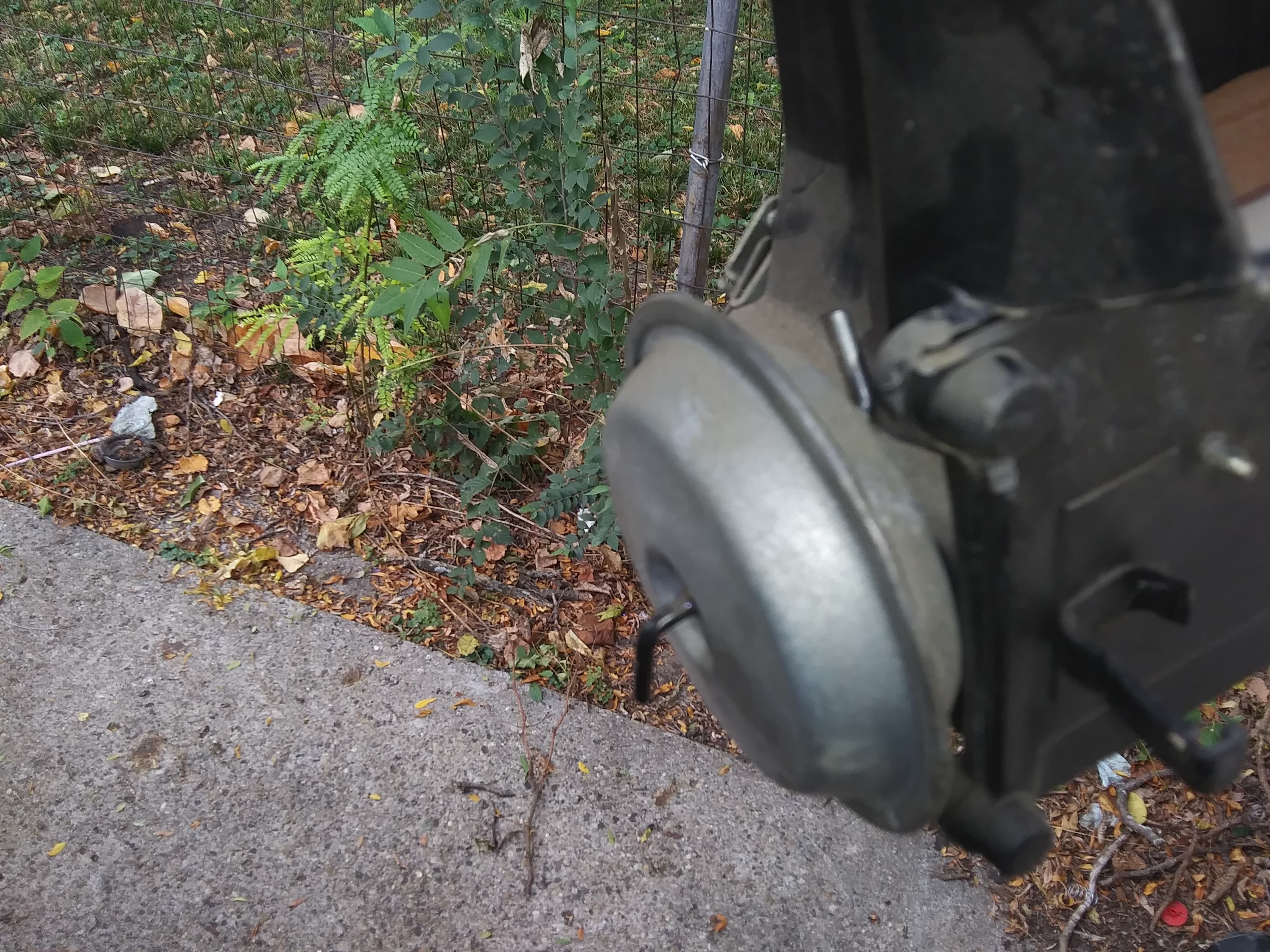 Pic#4 Refer to previous pic on exact placement of red and yellow lines. Blue line goes to above actuator. Other wires in shot are for radio, speakers, chime box, and horn relay.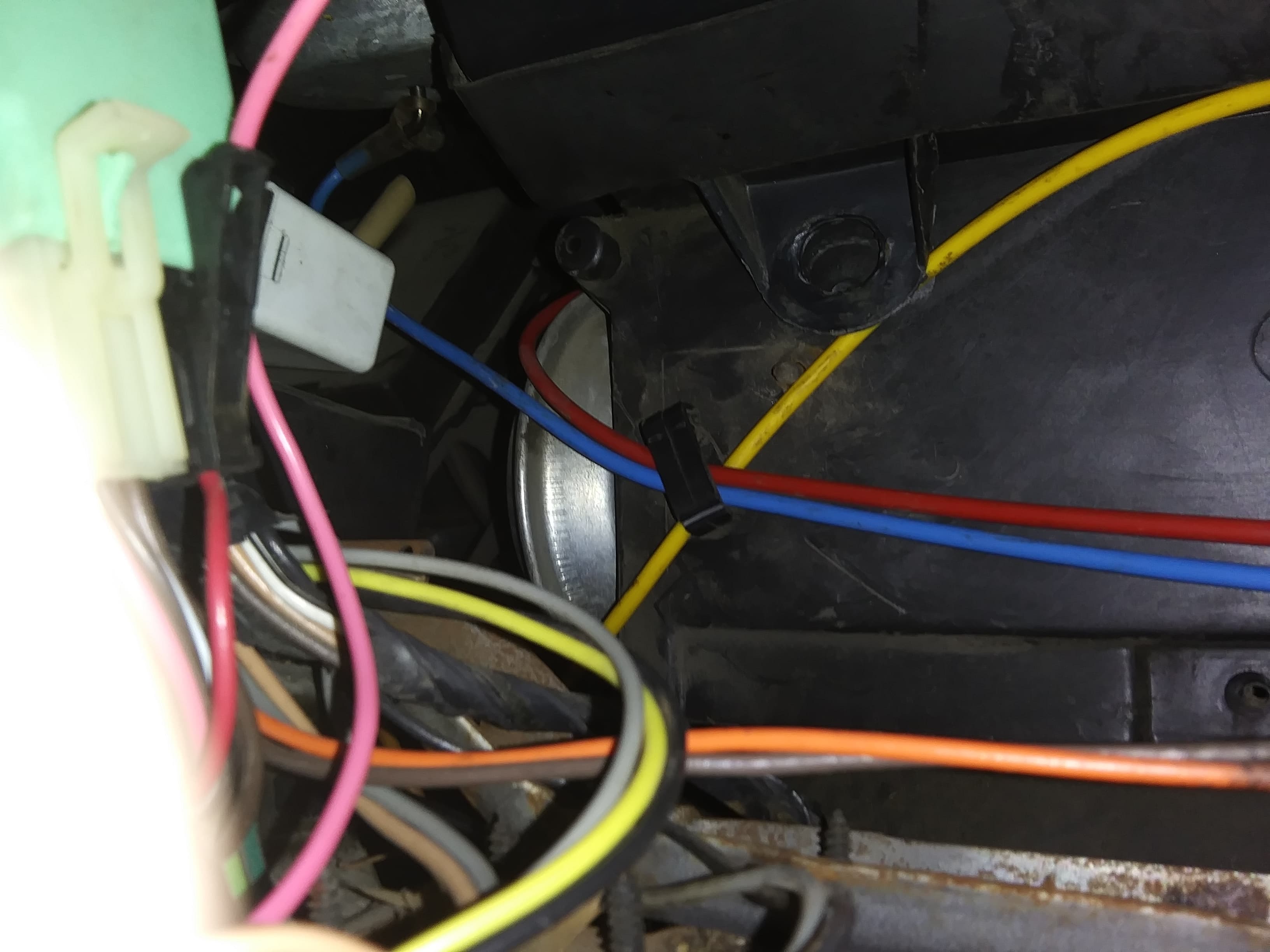 Pic#3 These vacuum lines connect to the rear of the HVAC control panel. Self explanatory which goes where.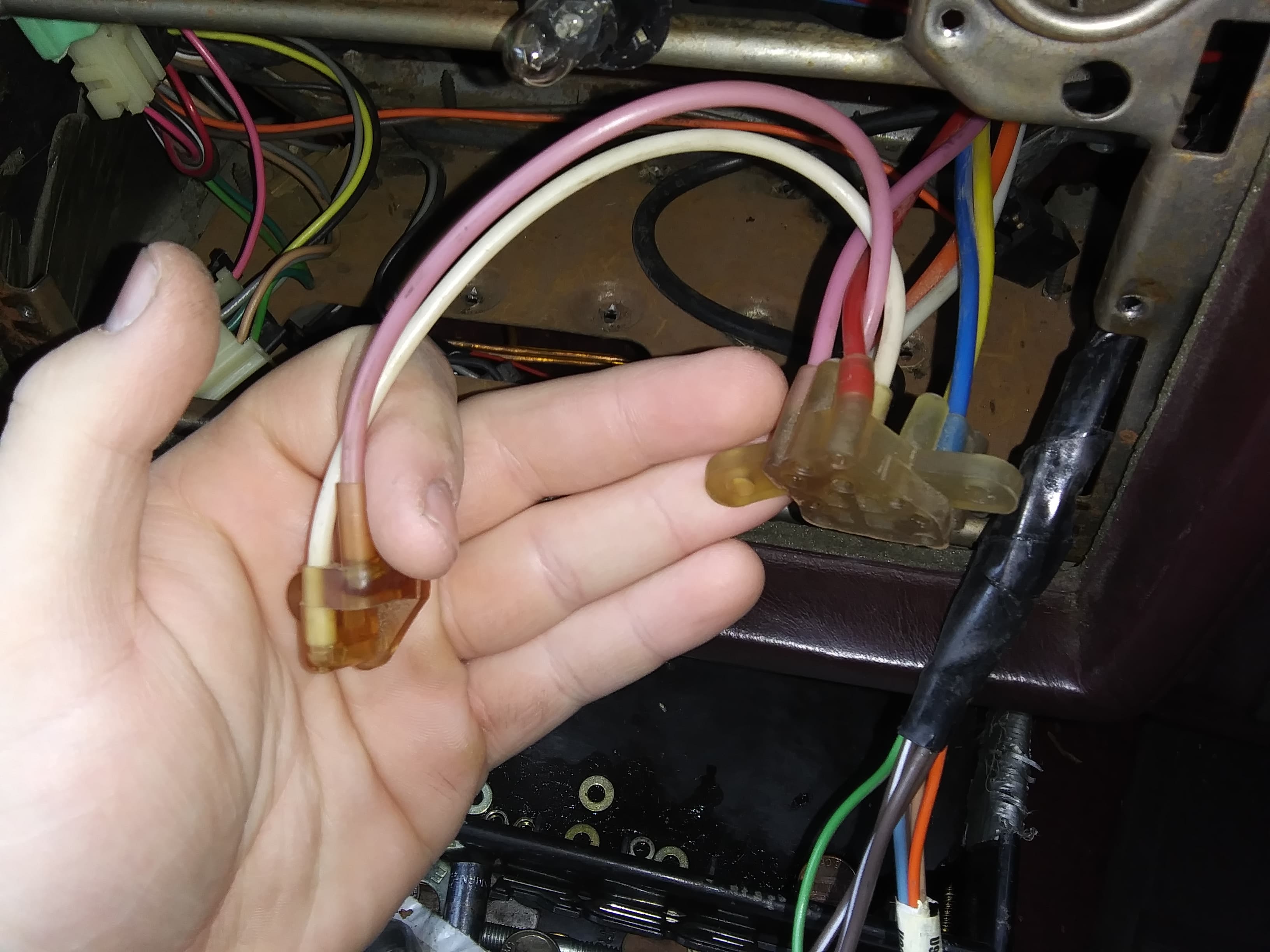 Pic#2: These plug into the back of the HVAC control panel. Self explanatory as to where.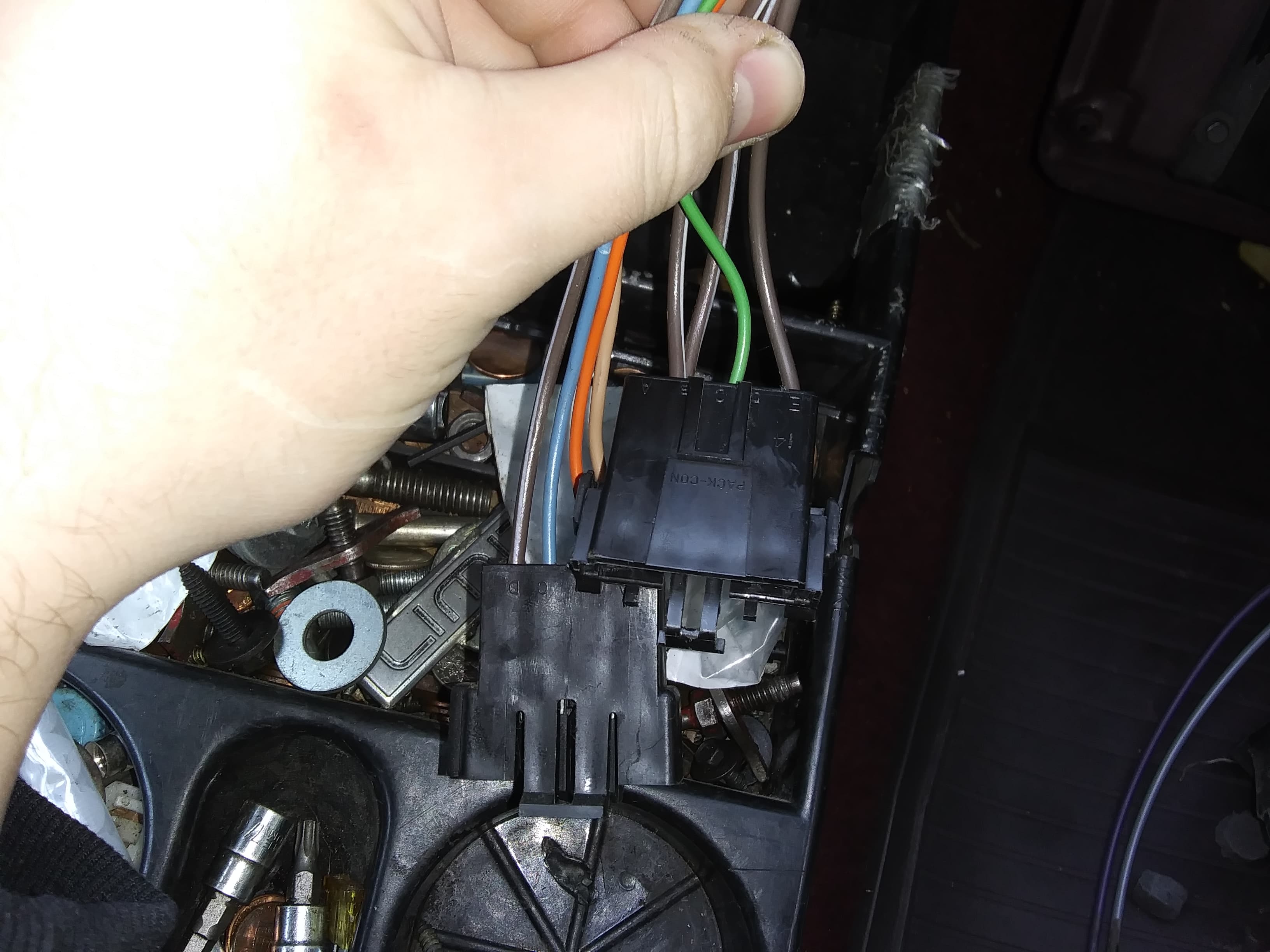 Pic#1: Orange Vacuum line goes to blend door vacuum actuator, this gives you hot/cold/outside air.