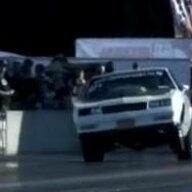 Goat Herder
Supporting Member
That trans can be upgraded to about most anything your wife can handle I'm guessing. Cheaper than putting a 4L80 unless you can find a donor and can program the stock ECM.

No matter though, if you decide to swap out the trans, then the SS 200 if original is worth some money to the right person. Especially in proper working order.

Love the car and I'm sure you and your wife will as well.