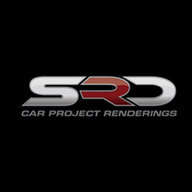 G-Body Guru
Thread starter
A plug is a plug for a slug

Put in the factory recommendation. Not rocket science here.
Lol, that's a great way to put it. It's been near 10 years since I got rid if the factory stock 305 that was in Pumkinator, which ran 17.50s at the track, so I've long forgotten what it's like to drive something with no power. You guys have done a decent job of reminding me about the lack of excitement, lol. I've been racing cars since 1986, and now that I'm "old-ish" I for once feel a little torn between hp and smooth comfy ride with decent gas mileage. I suspect after a few months of driving Grandpa with the stock 307 I'll start to get the itch again to blaze tires and I'll have the motivation to dust off the 350 and get it ready to go in.