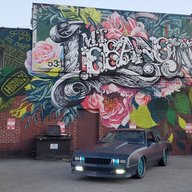 mclellan83
Royal Smart Person
Was it a smaller turnout than normal?

I thought the state slapped the grounds with a lawsuit last week for the Mopar show.
Yeah Friday was pretty small, Saturday was better but still smaller than usual. I think between that lawsuit for the Spring Carlise, COVID concerns itself, changing the days to just Friday n Saturday, and the weather forecast for Saturday originally saying 100% rain it caused it to be small. But Saturday ended up being really nice, felt like rain was coming because it was so windy but that wind was nice to cool things off.