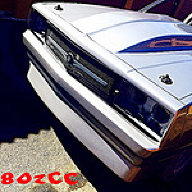 Jun 17, 2008
1,643
111
48
Wassup yall! 80z back at it again with a 78 Mali. Picked it up last year from a club member and quickly began cleaning up parts and stocking up goodies for the build. Few pics of her as she sits. In need of some serious tlc and 80z is ready to handle the job...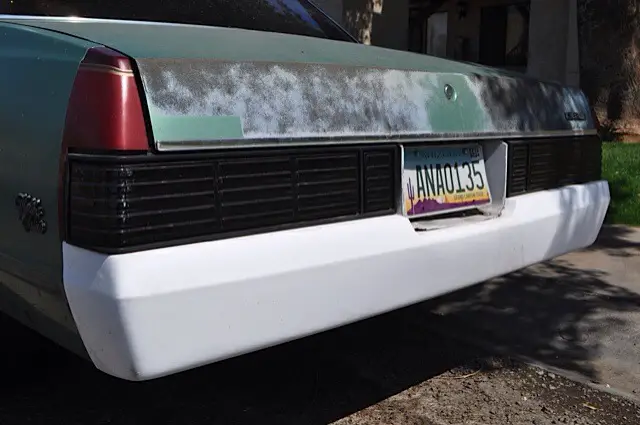 She already has a few cosmetic mods done-tucked bumpers, updated front clip and I believe the rear tails are the newer style. Ive already started stacking parts up, cleaning and painting up stuff as I get em. A few parts I have so far are:
Front suspension setup:

Front upper and lower arms have been cleaned up, powder coated and new Spohn bushings, super travel ball joints and lower heavy duty ball joints.All new mounting hardware-nuts and bolts all from Spohn, SC&C front triangular jounce bar setup, Spohn front steering and UMI front swaybar and aluminum swaybar mounts. OPG 1" drop springs and Belltech nitro drop shocks, rebuilt steering box and jeep sfaft setup.

Rear Suspension:

OPG 1" drop springs and Airlift coil spring bags. Belltech nitro drop shocks, Speedway rear upper/lower trailing arm kit, Edelbrock antihop bars and a UMI rear drag bar(Pre order-waiting on shipment)

Rear end setup

Built Posi/373 7.5 rear with Maro SS rear disc swap, LPW rear cover and brace kit, Moser 26 spline axles

Brake setup for the front and rear:

Camaro SS caliper swap with blazer spindles, new hubs, Kore3 big brake kit and z51 PAB setup for 13.39" front rotors(black cross drilled) Rear setup is from a 2002 Camaro (LS1 rear brake swap mod) 12" black rotors, shock relocater brackets fabbed up and Im in the process of making some brackets for the e brake.

Motor will be a "357" rebuild. I have a new hydraulic flat tappet cam/lifter set, 670 CFM Street avenger carb, airgap style intake, new dizzy, fuel pump, Crane 1.5 roller rockers, GM serpentine(fresh powder coat done), new alt, new water pump(GMPP), new 4 core radiator and fan assy and all the needed stuff to get the motor goin.. Trans is a 200r4 that was built by the previous owner but will be torn apart and rebuilt-new 200 deep pan from hughs.

Whew! Nuff talk..Pic time!!!!


UPDATED 3-25-15

Looks like all my pics were lost somehow on flickr.


Last edited: