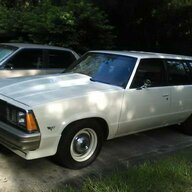 Rocket Powered Basset Hound
Welcome aboard! Always good to see another wagon pusher on the board. It looks like a nice wagon with a lot of potential. it should clean up nicely.
Let us know how it's going. Btw, I agree with Mark, a Buick 350 with a 200-4R would be a nice combo for that car.