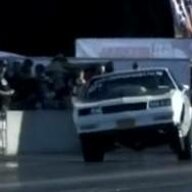 Dec 1, 2014
5,576
1
11,828
113
It would be VERY helpful if we new what gauge cluster you are using, and EXACTLY what info your dash needs supplied from the engine bay.

If you had a factory tach and the car was a originally a 6 cylinder, then there is some hocus pocus that needs to take place to get the tach to work correctly. And I'm not that magician - hehe.

Please supply all of the items you need/have. It will speed this up for you.