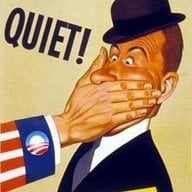 Jul 23, 2018
1,704
1,731
113
I'm going to be buying a trailer to haul my Cutlass to some car shows and have narrowed my search down to either Lamar or Load Trail. I was originally going to get an 18' but have since decided that a 20' would give me a little more room and more options for other vehicles. Probably going to equip it as follows:

5" Channel Frame
2-5/16" adjustable coupler
9,990lb GVWR
2 - 5,200 Lb Dexter Spring Axles (2 Elec FSA Brakes)
Multi-leaf spring suspension
3" channel 24" OC crossmembers
Removable fenders
16ga 5-way cold weather wire harness (7-way plug)
7,000lb drop leg jack
15" wheels
LED stop/tail/turn & clearance lights
2' diamond plate dove tail
Front tongue mount tool box
2" rub rail
2-5,000lb rear swivel jack supports
Spare tire & mount
Rear slide in ramps (5'x16")

Looking for advice/suggestions for changes on how I'm equipping it and any experience you've had with either Lamar or Load Trail.
I don't have one but my friend has been talking about the problems with the one he has so I know some of the issues.
sounds like an open trailer so would suggest:
-definitely a 20ft (my '67
Impala
is just under 20' long and 7' wide) , you ever get a larger vehicle you'll wish you had gotten the 20 footer
-electric winch mounted in front to pull it on just in case
-wide enough with low side rails so you don't have clearance issues getting in/out thru drivers door to steer it off/on the trailer
-multiple tie-down hooks/locations for straps
-tire rack up front like a race car trailer, use to carry tires for the track or other gear
-what about a fairing up front to streamline it and prevent flying bugs/crap from hitting the vehicle on the trailer while towing?