Figured I'd put some pictures of these here since it's mostly monte stuff.
First up was a photo board that's NOS. Still in plastic, and reportedly never made it into display, but, does have some minor issues with the corners not being perfectly sharp from sitting around the back room through the years. I expect the corner tips would be hidden in a frame. It measures about 3 feet long or so and a foot and a half tall or so.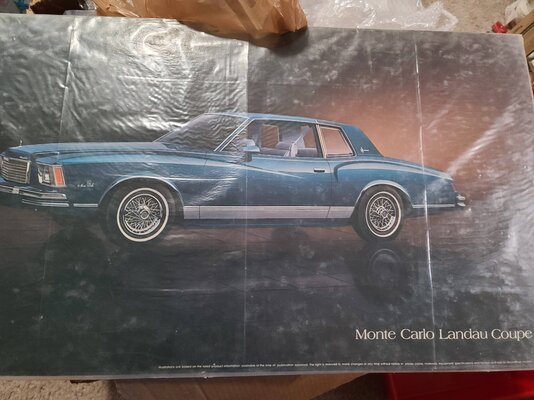 Next up is the first of a series of poster board panels highlighting the 1983 Monte Carlo. Each panel is probably a foot wide by 3 and a half or so tall, maybe a little longer. Due to length each panel I took top and bottom pics of. There is some sun fading and condition issues with them, but it may be possible to get some or most of those issues touched up.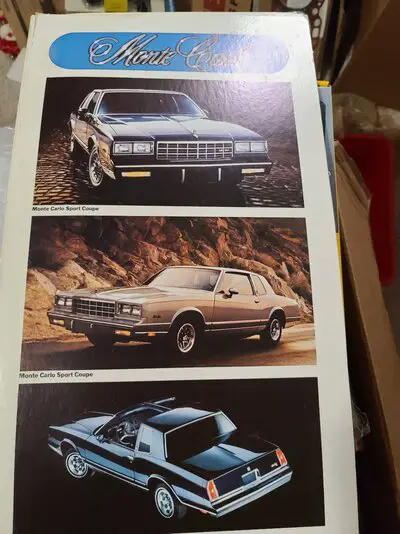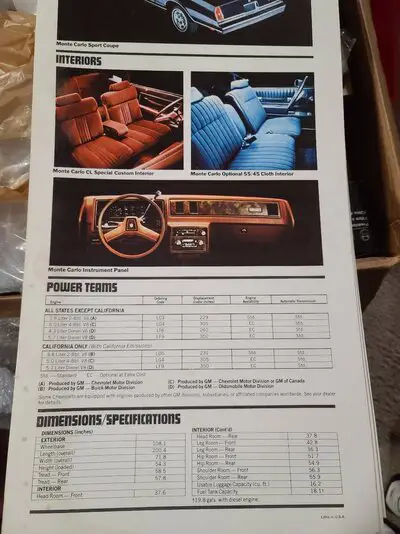 Panel 2: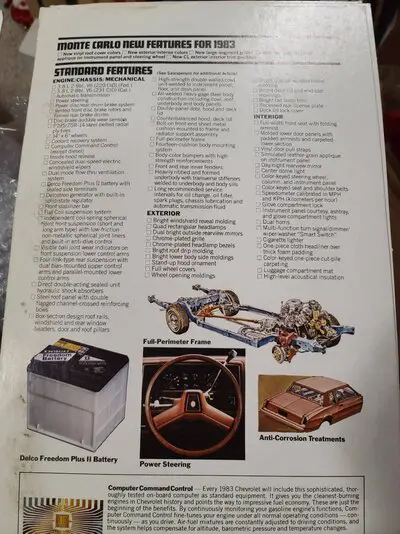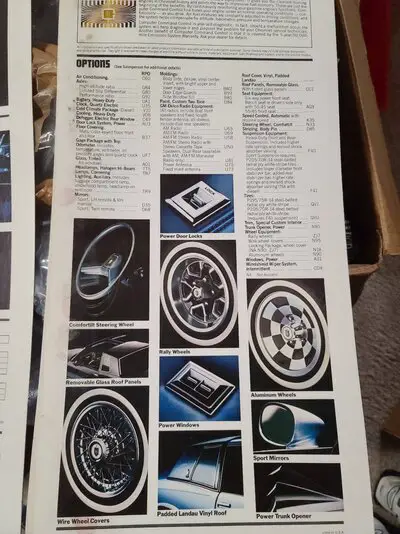 Panel 3: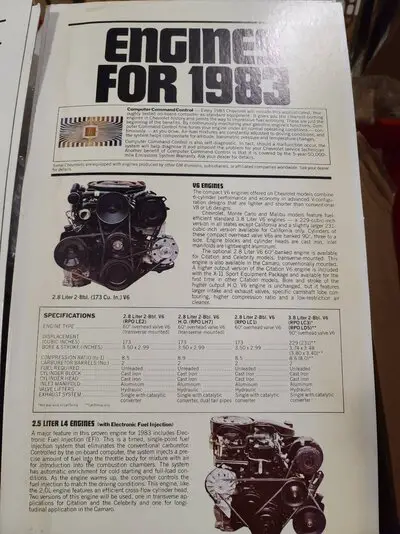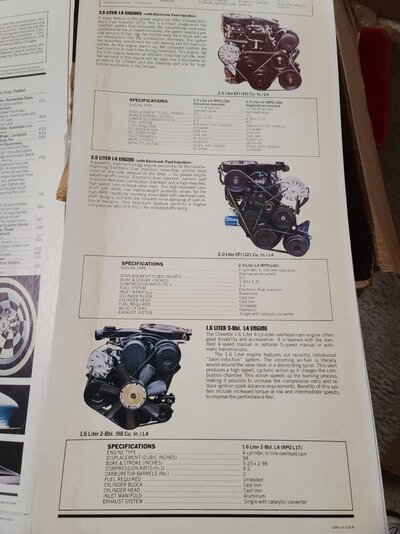 Panel 4:
The next set of partial poster board panels is for the 1982 Monte Carlo. Again, some condition issues with these, and, no engine boards. Instead it has some interior swatch samples on a board, but, is missing a carpet piece. I'm thinking maybe I can replace that with a piece of carpet from under the seat of a car that had otherwise ruined carpet but a vibrant piece of the missing one with the help of someone who is doing some repair work.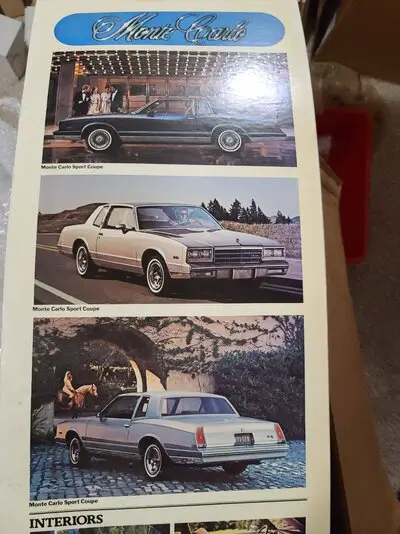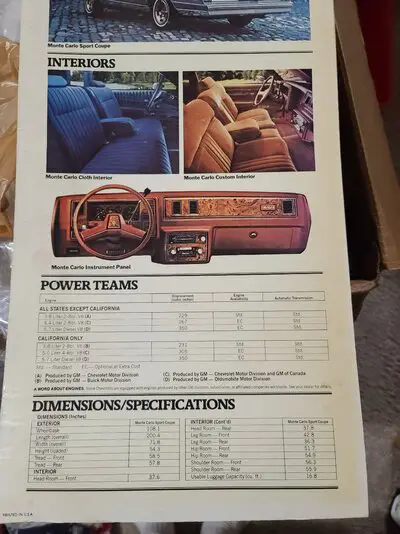 Panel 2: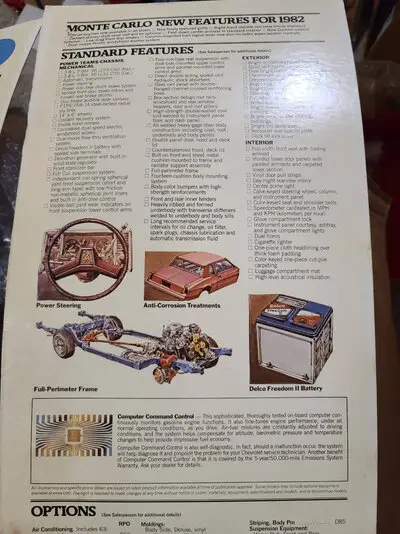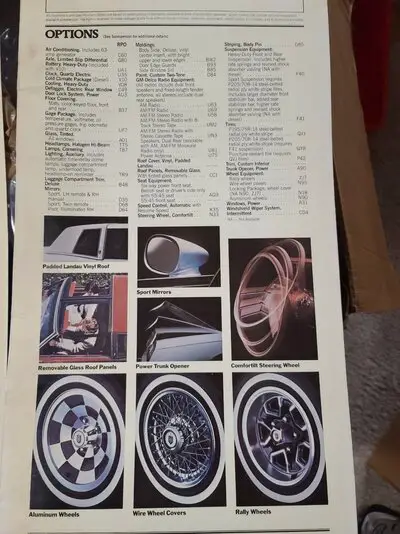 Panel 3: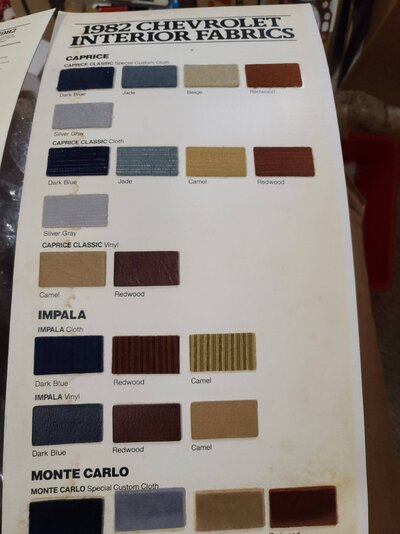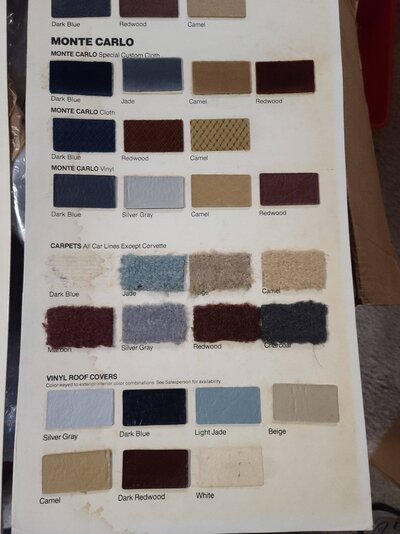 Final piece of monte related goodness is a nos dealer postcard that was never mailed from the 1980 model year.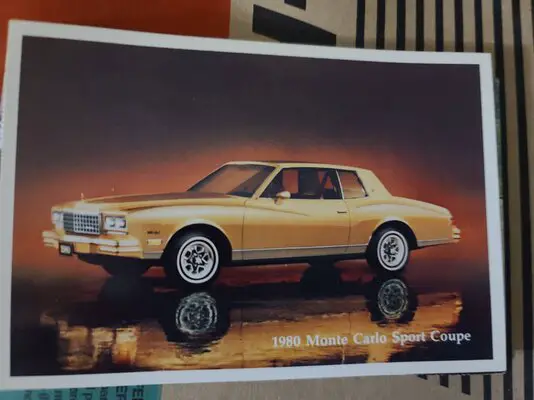 Hopefully some of you find these as interesting as I did. Yes, they aren't all as nice as maybe they were the day they were printed, especially the long panels, but I haven't seen many around lately either so I'm guessing some of you may never have seen them at all!