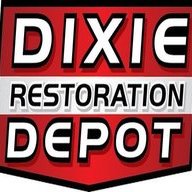 Greasemonkey
GBodyForum Sponsor
Our customer service representatives do more than simply take orders, solve logistical issues, and process returns. They are a technical resource, fielding automotive questions, helping our customers troubleshoot, and understanding all that it takes to restore a classic car.
Applicants should have in-depth knowledge of 1980's era G-body vehicles. They should have exemplary interpersonal, sales, and conflict management skills. Proper English, grammar, and writing skills are also required as this position communicates directly with customers via telephone and email. Candidates must type at least 35 words per minute and be comfortable with Microsoft Windows, Word & Excel.


Send us a PM with any questions.