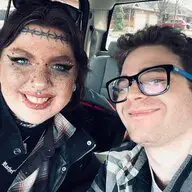 G-Body Guru
Thread starter
When did they change the law? Can I get rid of mine?


​
When they got rid of the Drive Clean Test a few years ago, and the grandfathering from vehicles 1988 and before.
Keep in mind however, like motorheadmike said- the MTO can pull you over and fine for missing mufflers. Not sure about catalytic converters though.