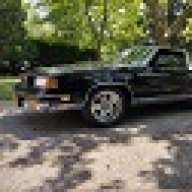 Greasemonkey
Supporting Member
Those wheels look very good. I do think they missed the boat a little where they didn't copy the original look of the black to better distinguish the spokes. I keep looking at them, but I'd have to paint them correctly. What was the stencil that they were going to supply? I've never been able to get a response from them.
When I bought them they had just been released, I actually bought set of 4, then ordered 2 more as spares or in case they get discontinued and I damage one.
They said the stencils would make it easier for the spokes to be painted but they weren't available... I'll have to email or call again to see what happened to them.... I'll post back if when I get a reply.