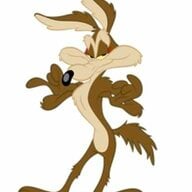 Oct 26, 2021
1,395
1,126
113
There's a couple ways to go with the battery but you also have to think of the not so nice people out there.
There is in the smugglers box (hole behind the seat in a battery box and cables through the floor. In the bed and a locked sealed/locked box( unless you plan on a bed cover). Or make a in-set in the bed to keep the weight low and hidden. Just protect it well from accidents and a drain for water.
And if you want to save weight but stay with steel parts, holes lots of hole. There is a guy on YouTube: Uncle Tony. Ex-drag racer and drag car builder. One video talks about weight loss on a drag car.
Floor shifter: like Mikester said what you pick has to work around what you want. You can always modify the shifter( extended handle?) or aftermarket one for a truck?
G body control arm mounts on the rearend has modifications you can buy for almost the same as ladder bars unless you want the weight transfer further forward. They drop the control arms down changing the rearend roll point.
You have the center C channel that adding support to (areas of support) or enclosed completely. If you have never owned a full frame car study up of how they flex and twist. Both body and frame. Understand your power to body transfer. Go to the track. Hook up with guys here that race. Most of all think ahead and plan accordingly. It's easy to spend the money the first time, but gets expensive the second, third, and forth! Do it right once.
Last edited: