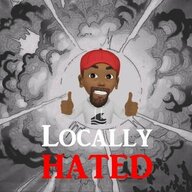 G-Body Guru
Thread starter
'84 Monte Carlo SS...

My starter isn't cranking when I put the ignition switch in the crank position... It's how I start my car until I can afford another steering column.

I also have a bump starter button under the hood that isn't cranking the engine over... I used this to start my engine for months.

Only time I can get it to crank over and start the engine is if I jump it using a screwdriver, with the ignition switch in the on position.

I know it isn't the ignition switch because I have two of them, and 1 is brand new...same results with both.

The purple solenoid wire is getting power to it.

Used to start up just fine, until I over flooded the engine in the middle of traffic and continually kept trying to crank over the engine. My last attempt during that time, the starter continued to crank itself over on it's own for a good 30-45 seconds after I put the ignition switch back in the "OFF" position..

Had it towed home and replaced the oil and got the flooding to quit and carburetor under control...

Went to start it using the ignition switch and nothing happened...

Went to start it with the bump starter and nothing happened...

Jumped it with a screwdriver and it fired right up, but not with the bump starter or the ignition switch.

I don't trust to keep starting the engine like this as the starter may give out on me anywhere leaving me stuck and require another costly tow I can't afford...

My starter is good for a free replacement under warranty, and I'm thinking the solenoid gave out on it causing the issue I'm having now.

Anyone else think the same thing ?

Any other suggestions are considered. Thanks in advance.