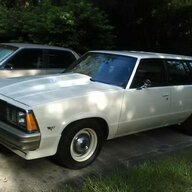 Longroof79
Rocket Powered Basset Hound
As I'm trying to figure out the parts needed for my 200-4R build, I noticed that there's two types of boost valves used...o-ringed and non-o-ringed. That also applies to the low/reverse valve as well.
What is the advantage, or disadvantage of using one or the other?
I'm guessing the o-ring type allows less pressure loss?