So UMI is running a 10% off sale along with no tax in CA for now. I have been playing around with upgrading my suspension for a while and with this sale going on I think its about time to start pulling the trigger. Current plans with the car is still a hot street/ canyon carver.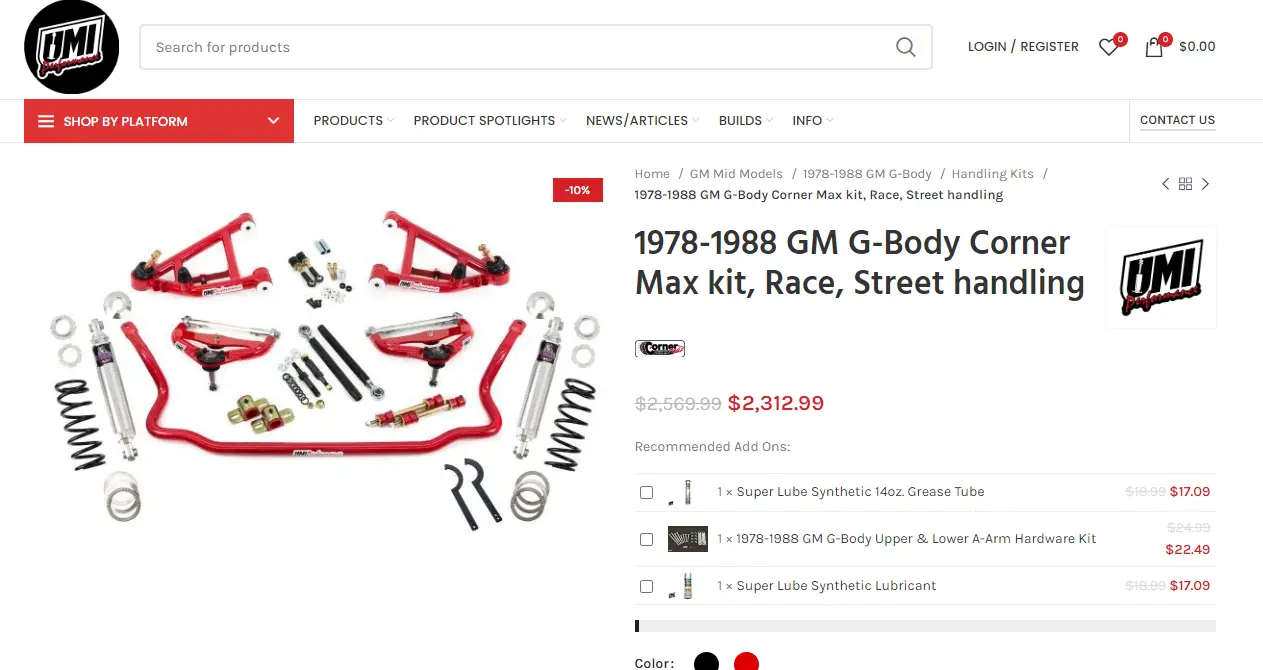 The corner max kit really caught my eye since it comes with the adjustable upper arms along with true coil-overs and the bump steer kit. All of the full kits either come with standard shock and springs or the hybrid coil over set up. I am still playing around with what I want to do with the rear for shock (coil over vs spring & shock) but will be going with the roto joint arms.
Has anyone run this corner max kit? If so what are your thoughts and what would you change.