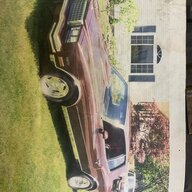 Apprentice
Supporting Member
I have a suggestion. It looks like you have a bunch of cut wires.
Instead of splicing them, go to wirebarn.com and buy new GXL wire in the correct AWG and colors. You can get small coils. I think they sell 10' pieces. I did this to both of my cars. This way you have all new fresh wire. You can buy the Packard terminals that go on the ends of the wire into the bulkhead connector from texasindustrialelectric.com. Theyre not expensive. You'll need Packard 56 and 59 but I dont remember how many of each I used.
Just a thought.
Thanks for the links!