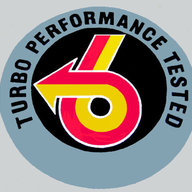 Feb 7, 2019
1,388
1,882
113
Interesting, look VERY closely at this "H/O" (cough cough) and you will see a lot wrong. I will attach a few pictures of the dash/door panels and of the underside of the decklid, where you will find a multitude of holes to reattach the rear deck spoiler and where you will visibly see the RPO tag was "reattached" too.
The interior, when was the last time you seen a H/O Oldsmobile brougham?? Look closely at the dashboard and door panels and an array of other clues in the video. Sad to see a this
sold for $19,500
, and in my own humble opinion, it seems to be a fake. I think people automatically assume everything is legit if it's on their auction block. Unfortunately, this goes on more than people know about, should be some kind of accountability held to Mecum, since they are not screening what they sell.
1984 Oldsmobile Hurst/Olds crossing the block at Kissimmee 2023 in , at the as U90.

www.mecum.com