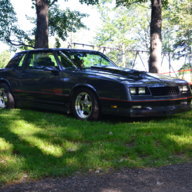 May 21, 2011
1,449
1,541
113
My mistake, sorry: Yes, the transmission is a Saginaw M-20. I edited my original post.



Guy:

I decided not to buy the Hurst Pit Pack kit. I think those bushings are the same OD and ID as the nylon ones that I bought, so they also won't fit. I actually was two seconds from buying Paul's kit, until I happened to notice the mention (on his website) of them not working on stock shifters. (As a side-note for the manual transmission guys: I've checked-out some of his how-to videos, and they're pretty informative and helpful)!
Please keep us up dated on what you end up doing.
Your local machine shop could likely do some custom made bushings if you run out of options.
Guy