It may in this case, but whenever I see that phrase I always think of the W-30 package of old and how people always said they used weight savings measures over a regular 442. And that makes me chuckle. The W-30 package IIRC, actually ADDED something like 50 lbs thereabouts to the car, even with reduced insulation packages. I'd have to go back and look at the specs breakdown, but I believe it was around that figure.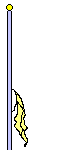 Also, I don't believe for a second that Oldsmobile put an aluminum hood on a Calais destined for C&C. I'm calling BS on that, and people can deny it all they want, but that would have been azz backwards of how GM did things in general. They used steel hoods all the way through 1988, so the possibility of them running out of steel hoods on back then's wildly popular GM selling car is about the chance of this virus pandemic coming to an end tomorrow.
The issue I see is, the steel and aluminum hoods had different part numbers. And there was only one part number for the W40 STEEL hood. ALL the aluminum hoods have the "extra" piercing just like the "regular" steel hoods. The W40 hoods did not. Which means, if it rains or you wash the hood, you're likely getting a leak, soaking the hood liner from the back side. So even an "accidental" wrong part install of this magnitude would seem extremely improbable. You'd probably bend the hood using the steel hood springs.
Documentation/pics or it didn't happen. All GM documentation so far says it didn't happen.
Last edited: