I have an '84 Monte Carlo SS with a 305 H.O. motor. I have an Edelbrock 1405 600 cfm carb and an Edelbrock single plane intake manifold attached to the motor. Bought the car about 2 months ago, and was told it sit in a field for a year or so.
The motor starts up and the car drives, but only for 8-10 miles before the motor bucks and stumbles and sometimes stalls. Sometimes meaning, when the bucking and stumbling starts, if I press the gas pedal it jumps and continues to attempt die out and if I repeatedly press the gas pedal it bucks and stumbles and dies...but if I coast it without continously pressing the gas pedal on a straight road or downhill at reasonable speeds, it corrects itself for another 5 miles or so before it starts bucking and stumbling again.
Once it dies, I'm able to start it right back up and drive another 8-10 miles and repeat the "coast fix" before ultimately stalling and restarting the engine. Only once have I experienced issues of it not immediately starting back up.
Was told in a MCSS forum that my carb is flooding, and after running a fuel pressure test, fuel pressure from the pump to the carb, at the carb read 7-7.5 psi... My carb MAX psi is 6.5, so it's too high...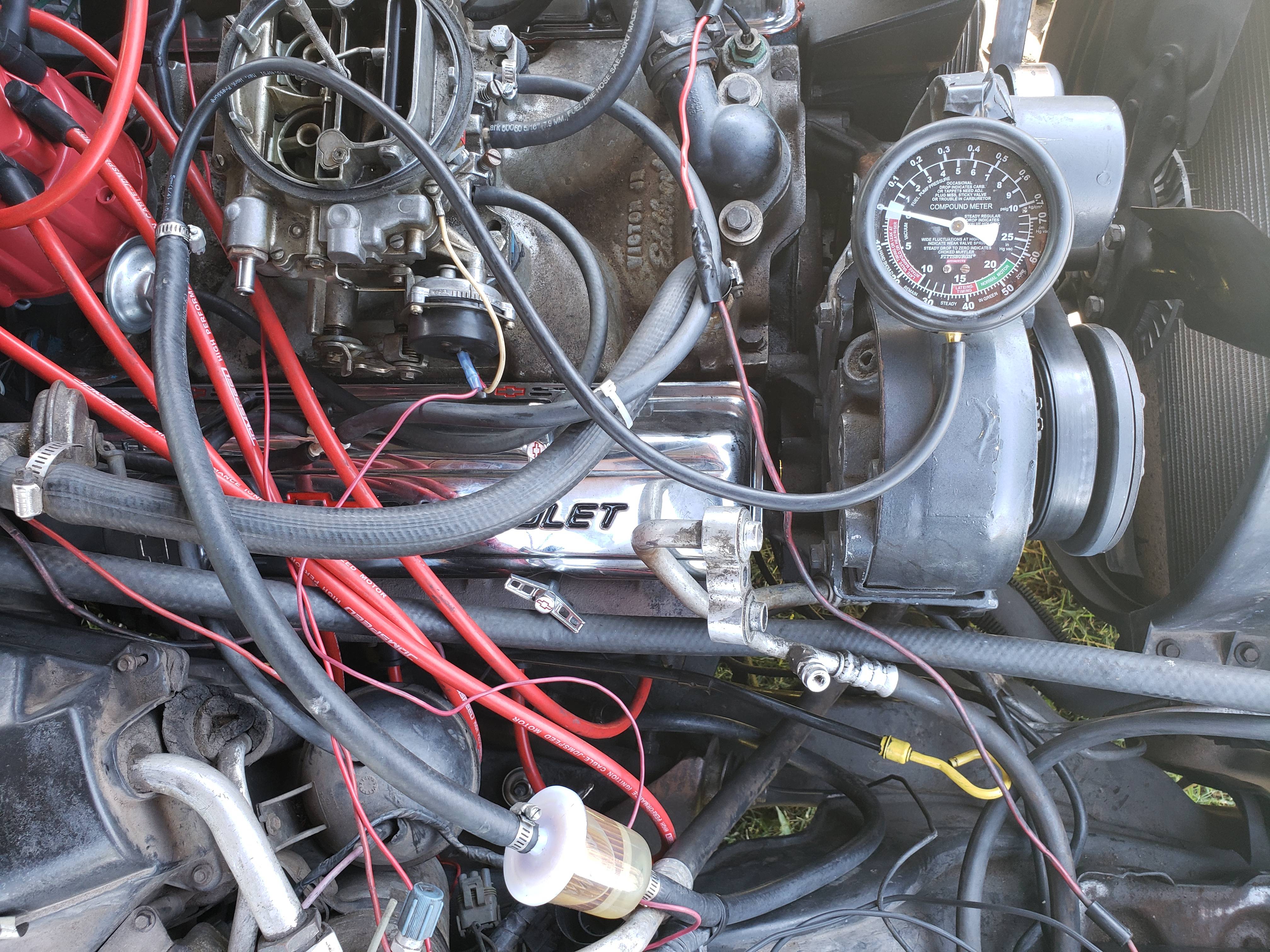 (Key in "ON" position)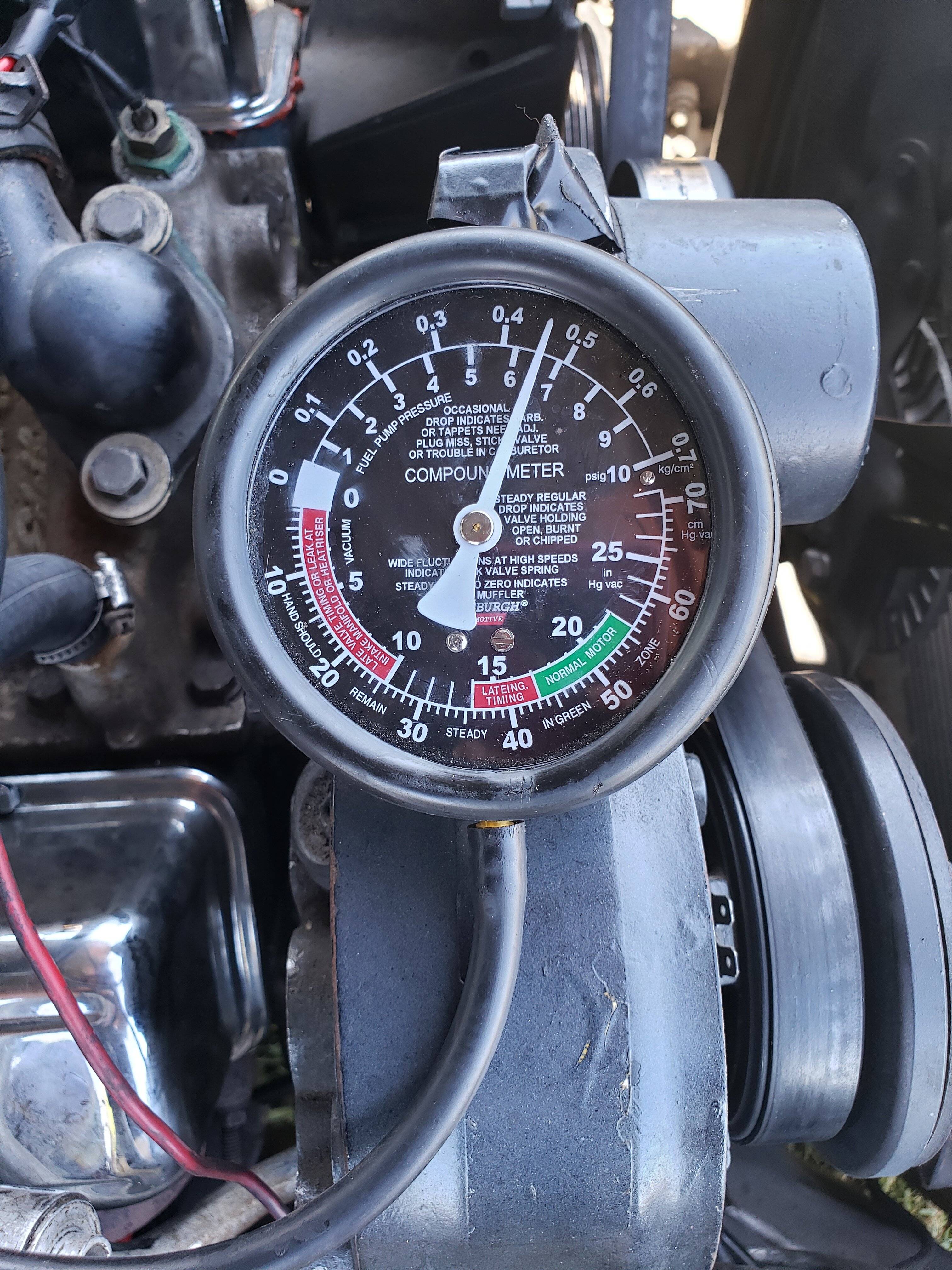 (Engine running)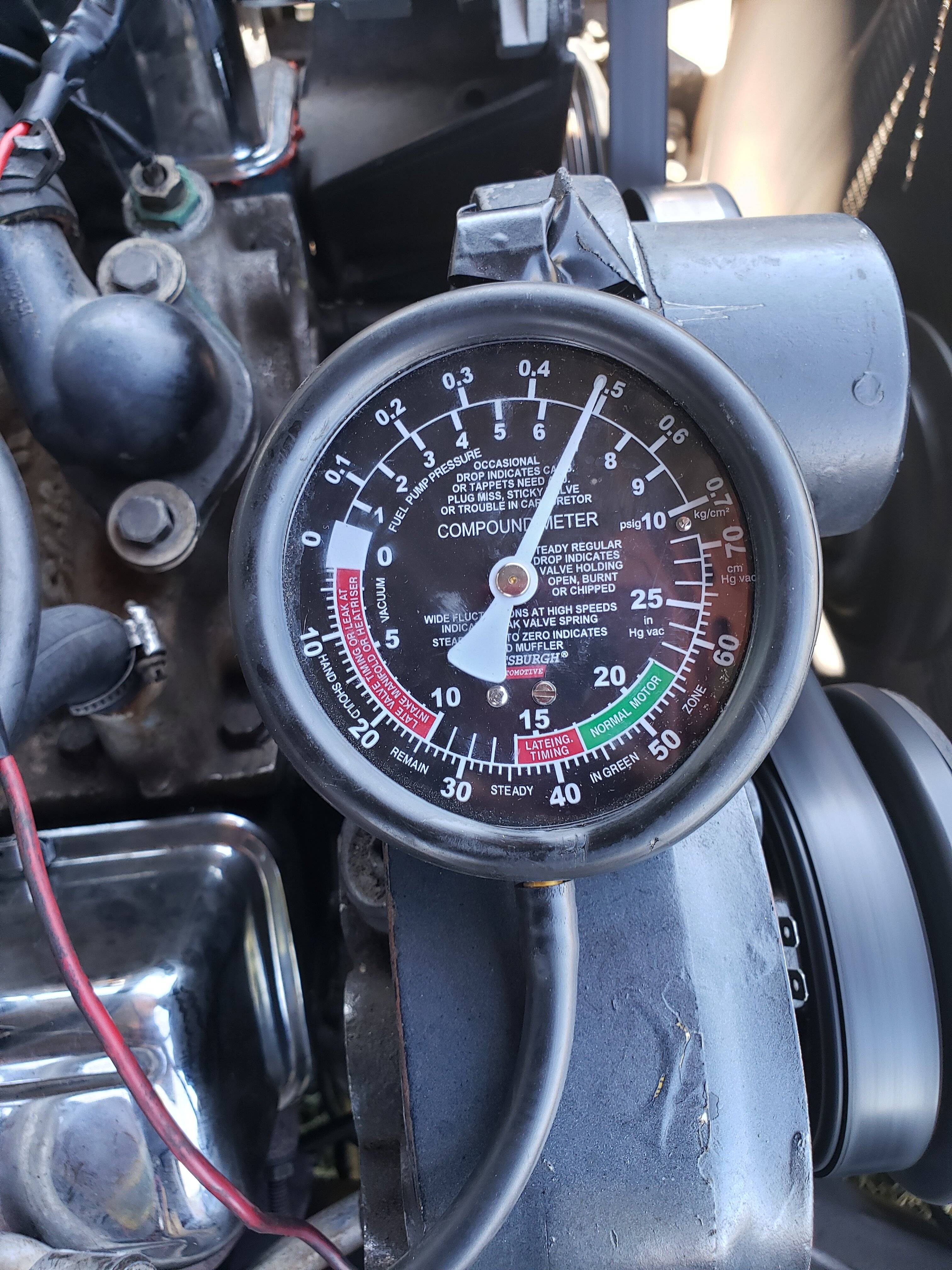 Took a video of my jets with the engine warmed (choke fully open) and running, and at idle I don't see any gas in the carb, but when I rev it up, I can see spraying and dripping from the front jets, vents open, but nothing coming from the back jets, and the vents never open...Here is a link to the video :
My car idles too high, the factory RPM specs is 600@ idle and it currently runs at 1300-1500 RPM at idle, 1000-1200 RPM in gear with no load, and shifts every 3000-4000 RPM while driving. I have timing set correctly, adjusted the idle mixture screws, checked for vacuum leaks, adjusted the electric choke, played with the fast idle screw and idle screw...can't get the motor to idle below 1000 RPM without the engine running rough at idle and stalling when in gear and on load.
Could .5 over MAX pressure cause carb flooding and possibly be my cause of my issues ? Maybe even dirty or clogged from sitting a year or so ?