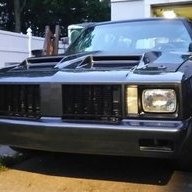 Feb 16, 2011
3,460
3,570
113
Time for a bump and a refresh on this topic.

Weather I see says it's going to rain, but, not real sure when or for how long.

Question 1) anyone still planning on going?

Question 2) anyone more local have better Intel on weather and/or if they see vendors coming to town?

YOLO, and, I've got morning blood draw followed by an oncologist in the afternoon. But, after that..... it's only about 10-12 hours ride up there. I've done worse...
For weather, I am tracking 50% chance of rain all week. I am localish, but not in Carlisle so I don't know about the vendors. I was going to stop by, but ended up a LEarnerville Speedway near Pittsburg for the weekend camping to watch the Firecracker 100.