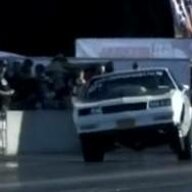 Goat Herder
Supporting Member
Dec 1, 2014
5,530
1
11,705
113
Last day of the month, and unfortunately, I was not able to get to the track during the month I was on the cover page. Which is very disappointing to me. I had a plan to be at a 3 day event this past weekend, but the weather shut it down before it started.
Thanks to all for the kind comments (and I really mean that!) This is a great group that I'm glad to be a member of.
All I have to say, I intend to do better in the future (regarding track time
) and keep your heads in your cars/projects.
If
GP403
sends me a G-body forum sticker, then Monte Alban will proudly wear it
Thanks again - Jim