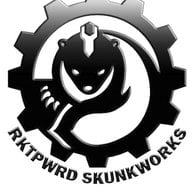 Builder of Cool Shjt
Supporting Member
Feb 2, 2015
4,061
23,010
113
Thank you everyone. It's always an honour to be chosen for GBOTM, but even more so this time from such a large field of fantastic entries.
turbogeezer
, thanks for the competition, you had my vote from the very beginning. Impressive and beautiful engine, you should be very proud.
Appreciate you all for taking the time and voting for me.