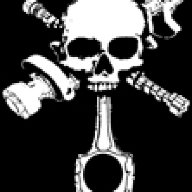 motorheadmike
Comic Book Super Hero
The app sucks. Damn thing stopped recognizing my cart and I had to manually re-enter everything from my PC into the app. Not sure if it was worth the $20 of effort and aggravation.

Top tip: In the search bar use seller: immediately followed the sellers name and then put in the keywords from the item you are looking for - this sped things up a lot.

Got a couple of black 90* and 45* 102mm silicone couplers coming, and some more heat wrap and tape (not surpringly things are filling up under hood of the Monte).