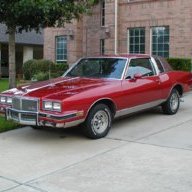 Just-a-worm
Supporting Member
I hear ya on the age thing. To scary jello I'm sorry we kinda hijacked your thread.
Texas when you observed the leak what did you see?
Mine is just a small maybe inch and half puddle after a minute or so run time and it only appears after motor is off. In other words if it were my seal or anything on rear of crank wouldn't it be spewed everywhere?
I see one trail of oil maybe quarter inch coming down rear pan.
Nothing on the ground or shop floor. Just a wet pan. What I saw when I pulled the 5.3/65E flexplate led me to replace the rear main, rear cover and oil pan gaskets/seals.