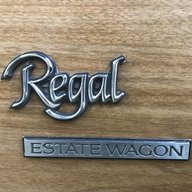 CaliWagon83
Royal Smart Person
Supporting Member
Ok just received an email back from Dorman.

Dorman's are Made in Taiwan.
FWIW, I make a distinction between "Made in Taiwan" and "Made in China." Taiwanese stuff is generally better quality, in my experience. Preference of origin for me is:
1) USA
2) Canada
3) Germany
4) UK
5) Mexico
Sometimes you don't have a choice.