I searched for a how-to on this topic and have seen a lot of people do it, but nobody has shown measurements or details, so here is how I did mine.
We have reached a point where G body buckets (newest are +30 years old) are very hard to find in the salvage yards in good shape. Even if you are lucky to find a set, they probably need to get recovered or you have to find seat tracks, which are also tough to find.
My 2+2 had factory buckets but were mouse infested and were pretty flat in the cushions. 2+2 upholstery and seat buns are not re-popped so if I was going to go back to factory style, I was going to have to get something made at an upholstery shop which was more $$$ than I was willing to pay for less than stellar seats.
3rd or 4th gen F bodies have buckets that are popular, along with early J or N bodies, and a few people have gone with 04-06 GTO, cavalier, or other seats.
I stumbled on a clean 96ish W body cutlass at the salvage yard with leather (power drivers) buckets. This should apply to any 1988-1997 'first gen' W bodies, not sure if stuff changed on the later 'second gen' W bodies or not. Also, I know early lumina/monte's are not 'w bodies' so I don't know how much swaps but any Regal, Cutlass, or GP from this era should be the same.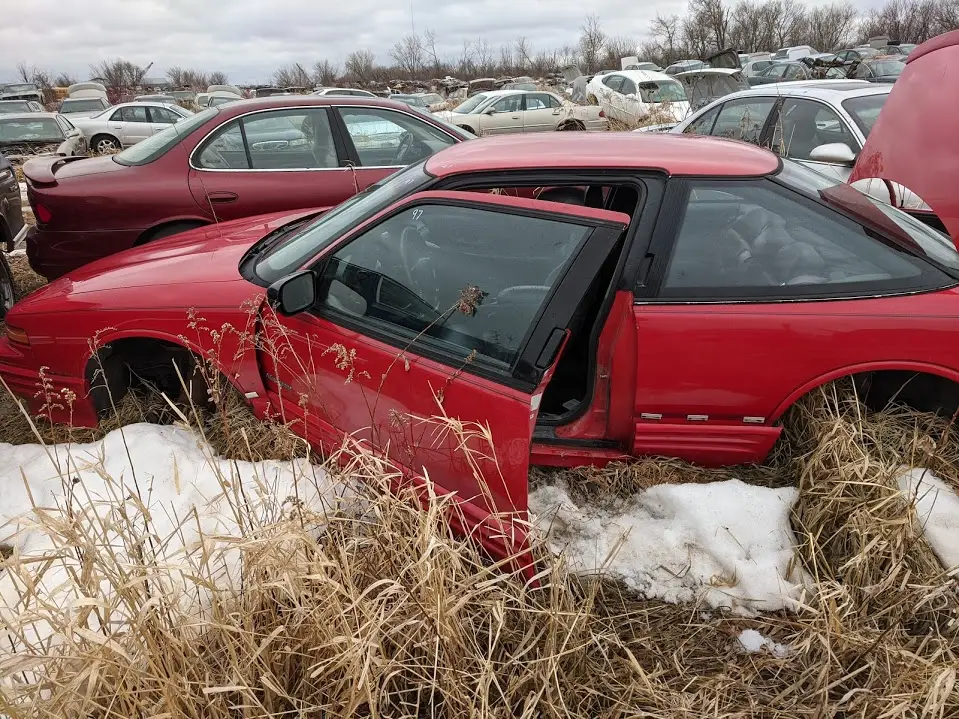 To pull them you need some goofy external torx socket, but I used an 8mm 6 pt and they came out well. There is some phillips head screws for track covers and 4 bolts on each seats. You need to move the seats to get at all the bolts so I brought an old drill battery and jumped them by cutting into the black and orange wire in the harness under the rocker trim.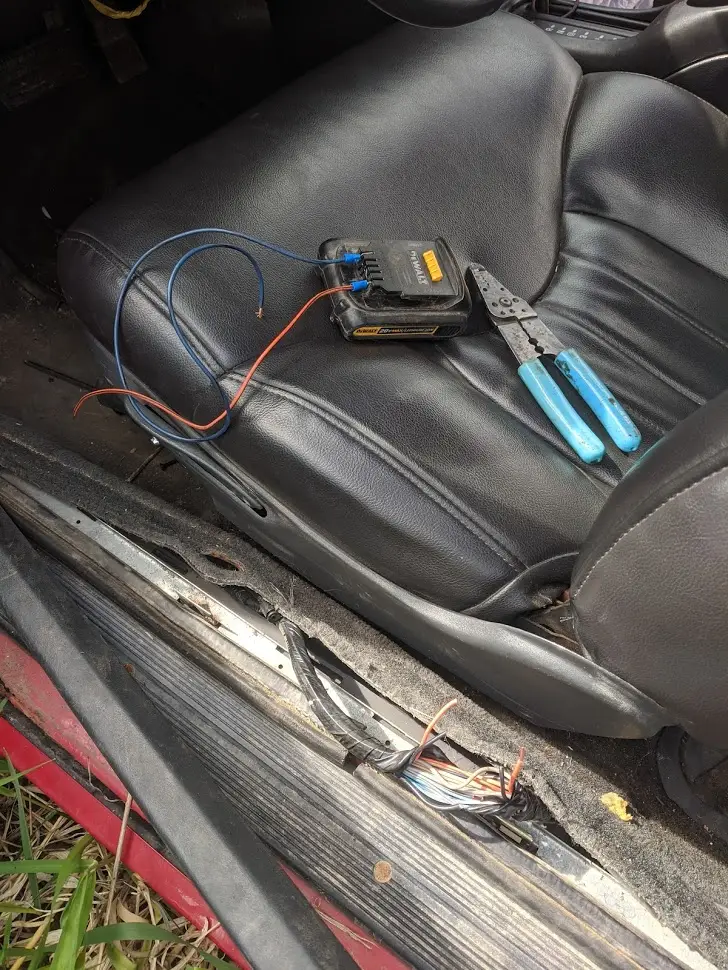 Rear bottom cushion pulls up and out and the top cushion comes out with 3 or 4 M10 head bolts on the bottom and 4 clips (real similar to a G body) on the top.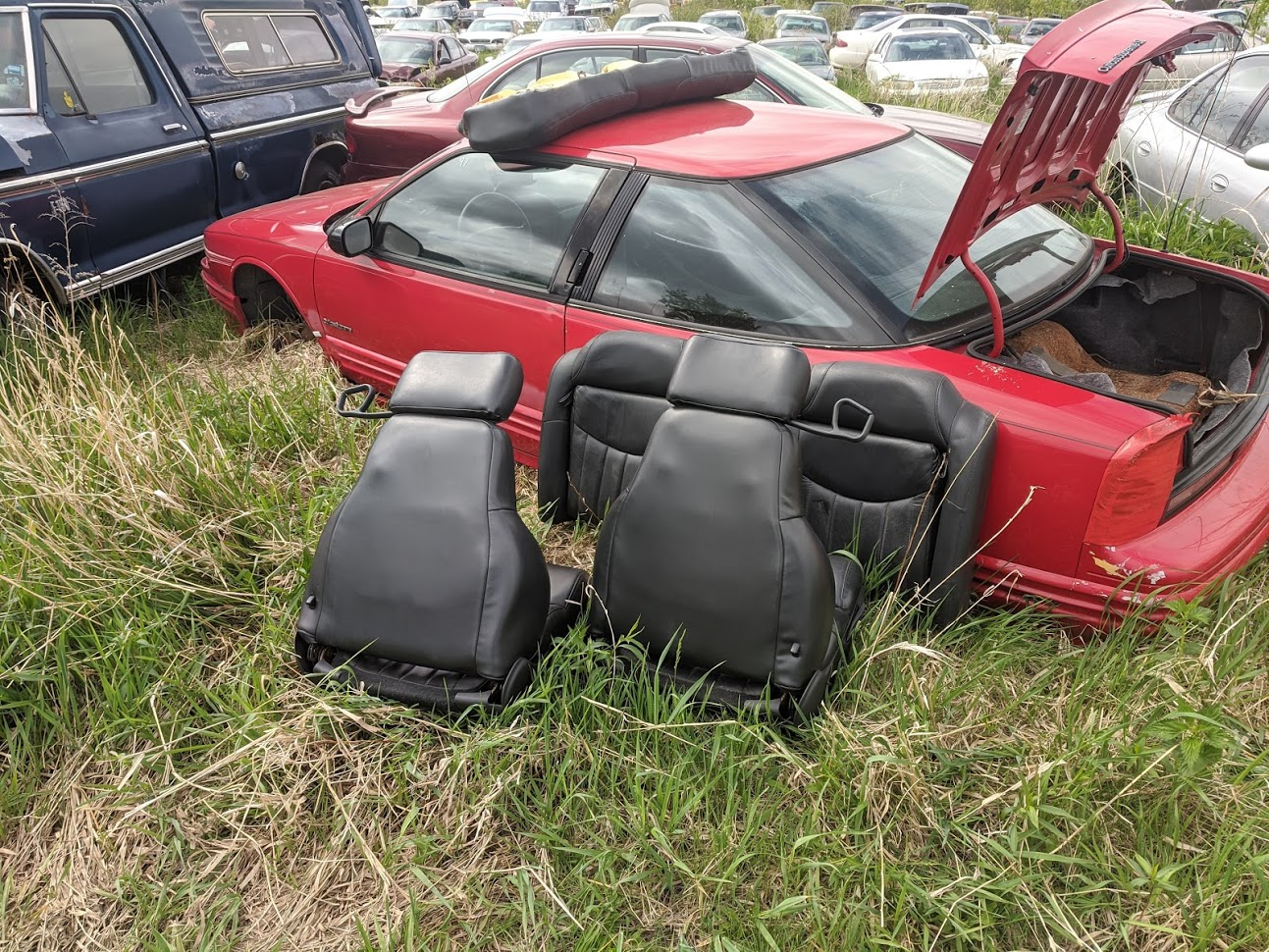 Stock drivers G body bucket left, W body right.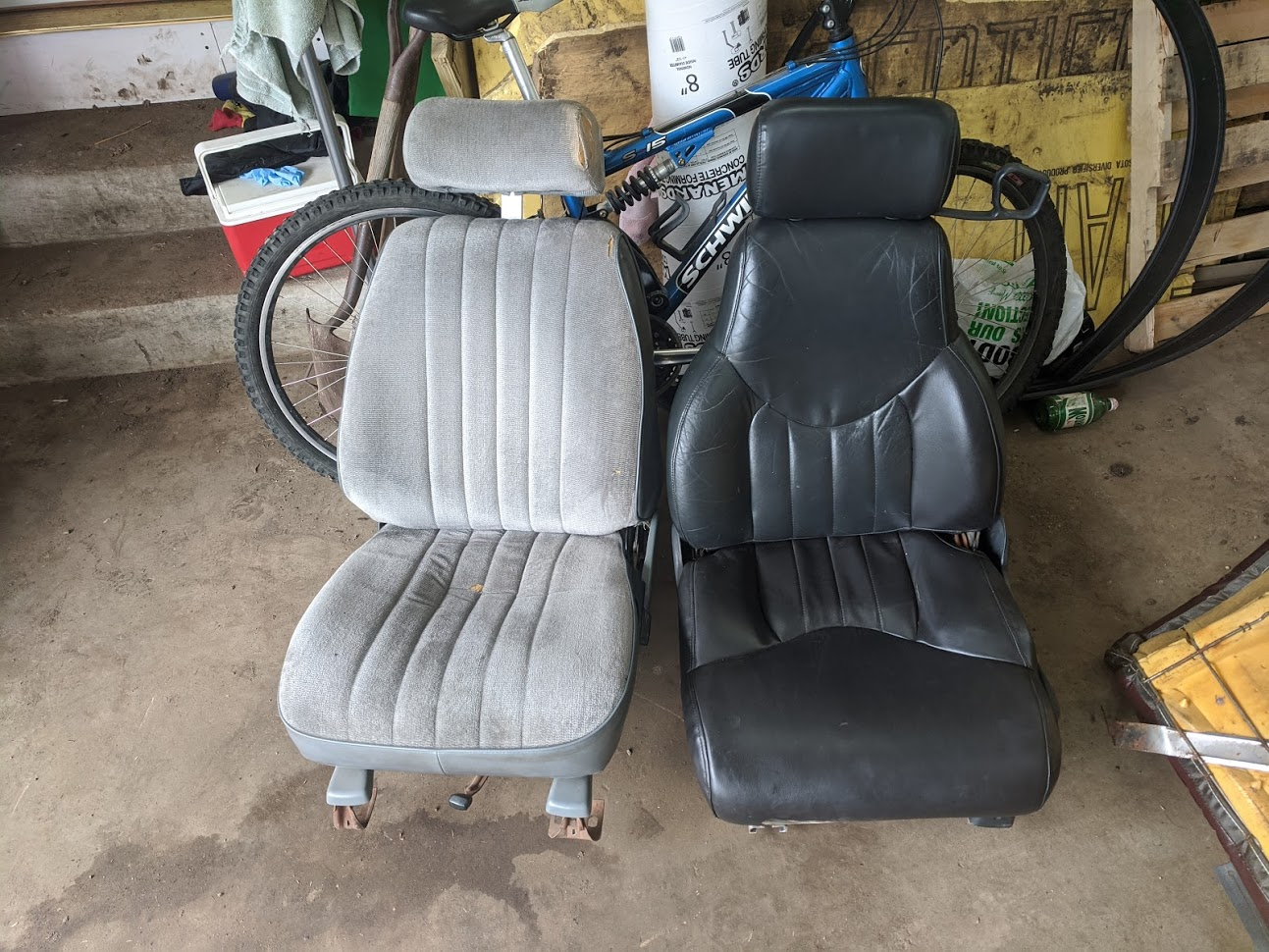 The seats are pretty similar in mounting but the big differences are the W body tracks are slightly narrower, and are on one plane where the G body ones sit about 1.75" higher in the back.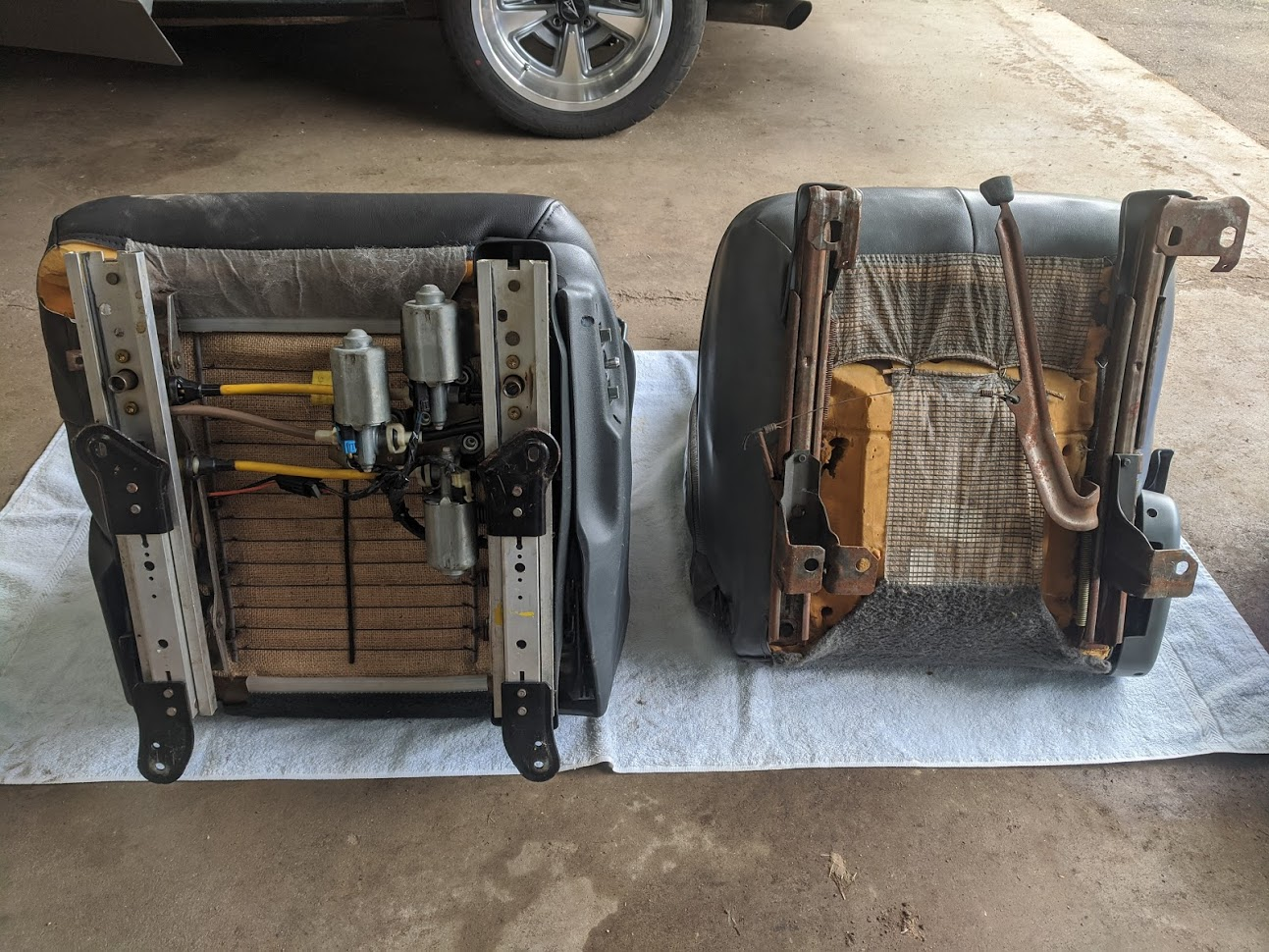 G body width, 14 3/8"
W body width, 14 3/4"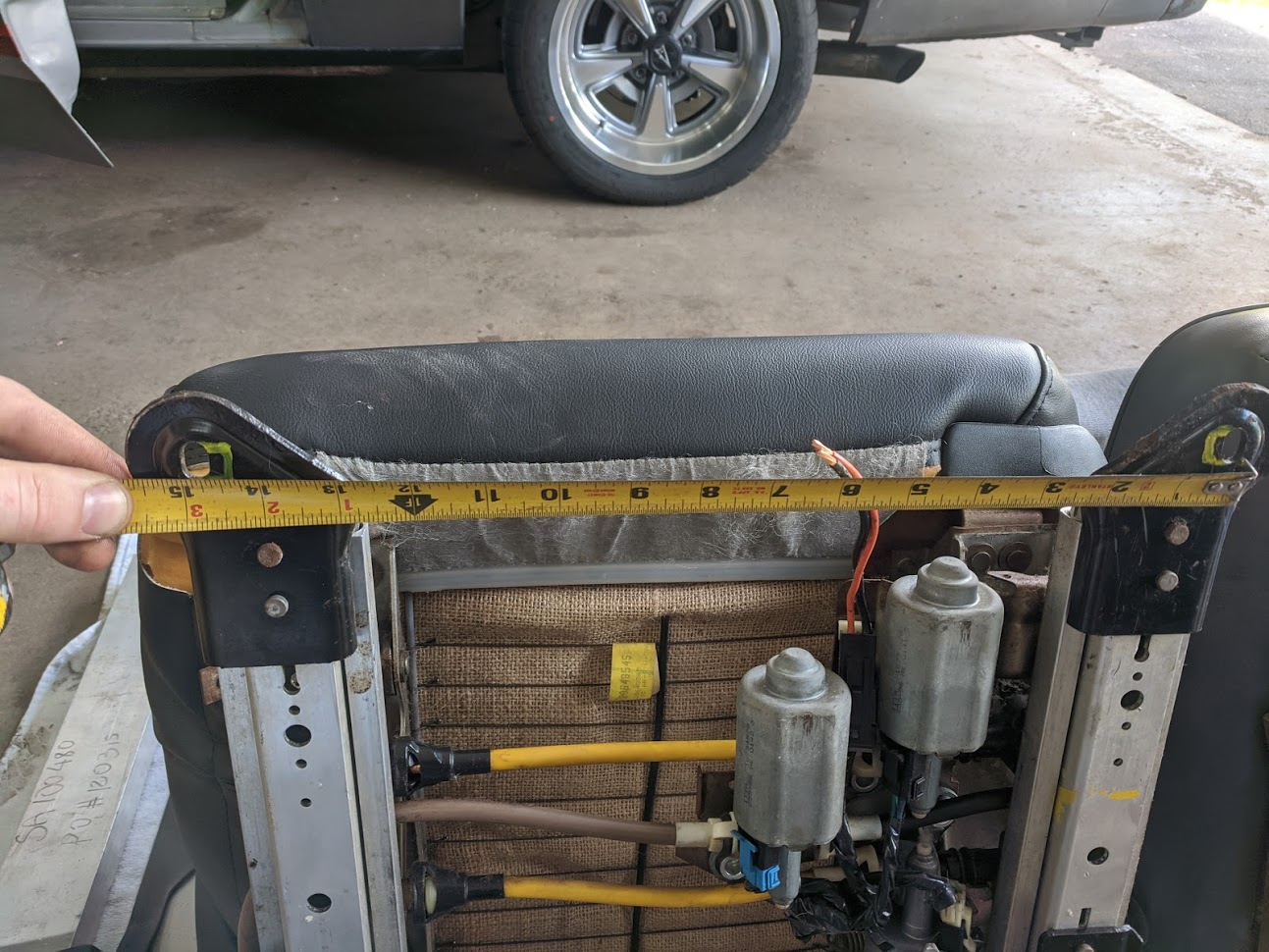 Just drilled the front hole a bit wider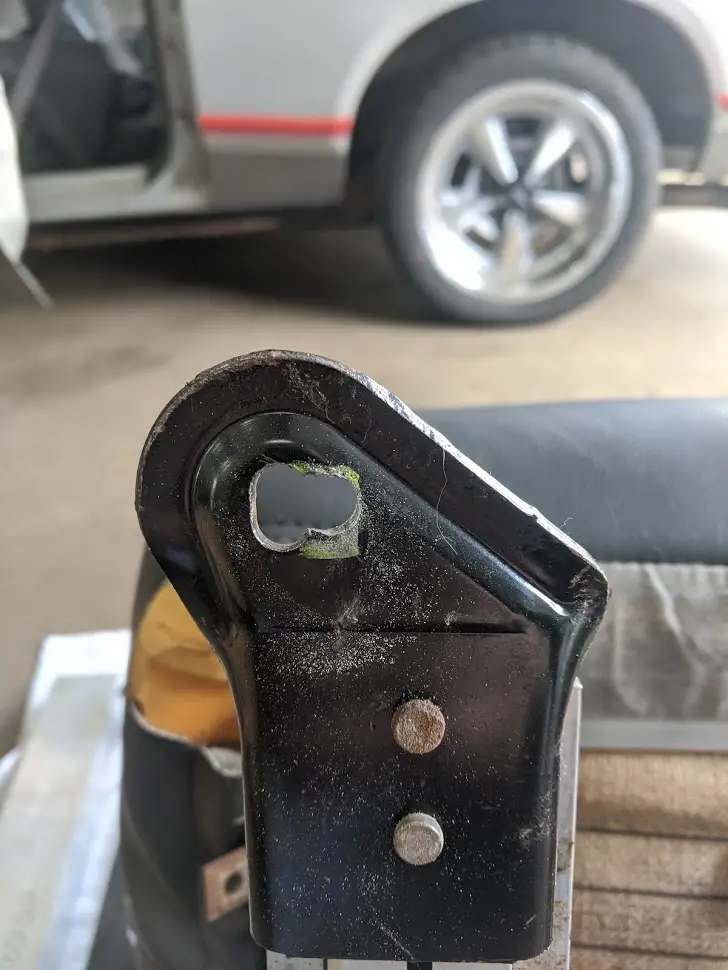 And on the drivers side, the inner (and outer) tracks almost line up but there is the height change.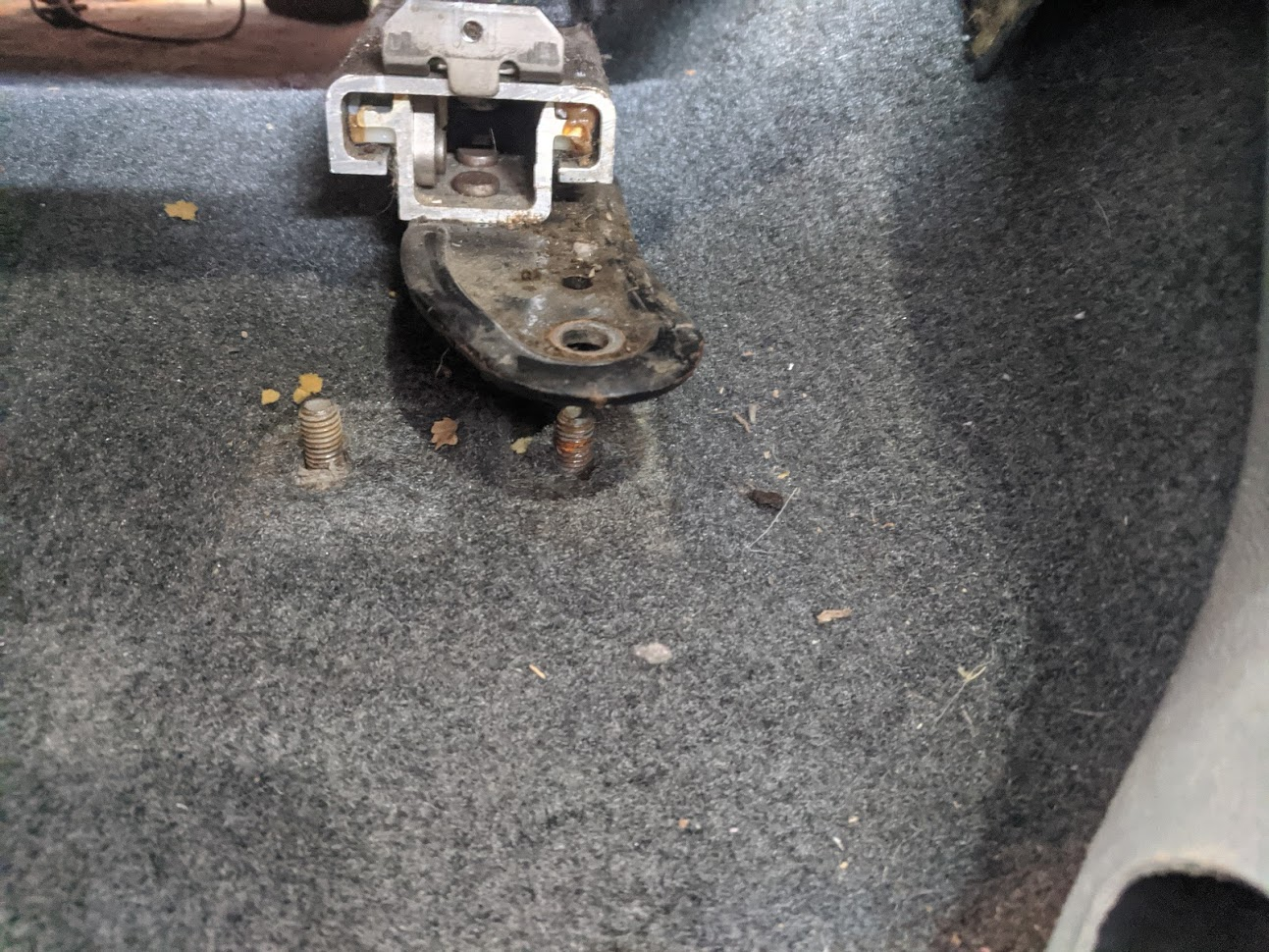 Left track on drivers side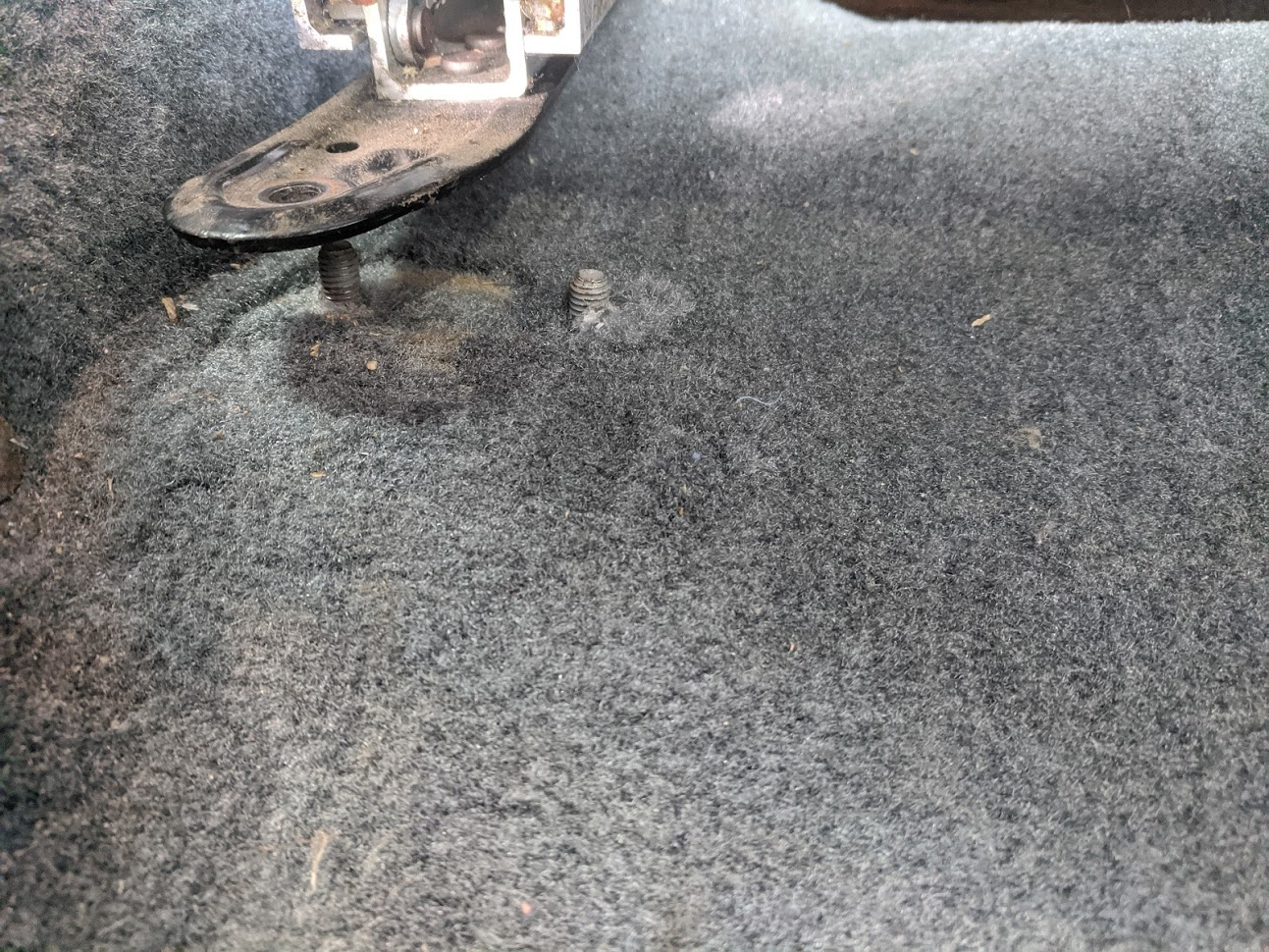 I had some 1.5x3" aluminum material on hand so I built some standoffs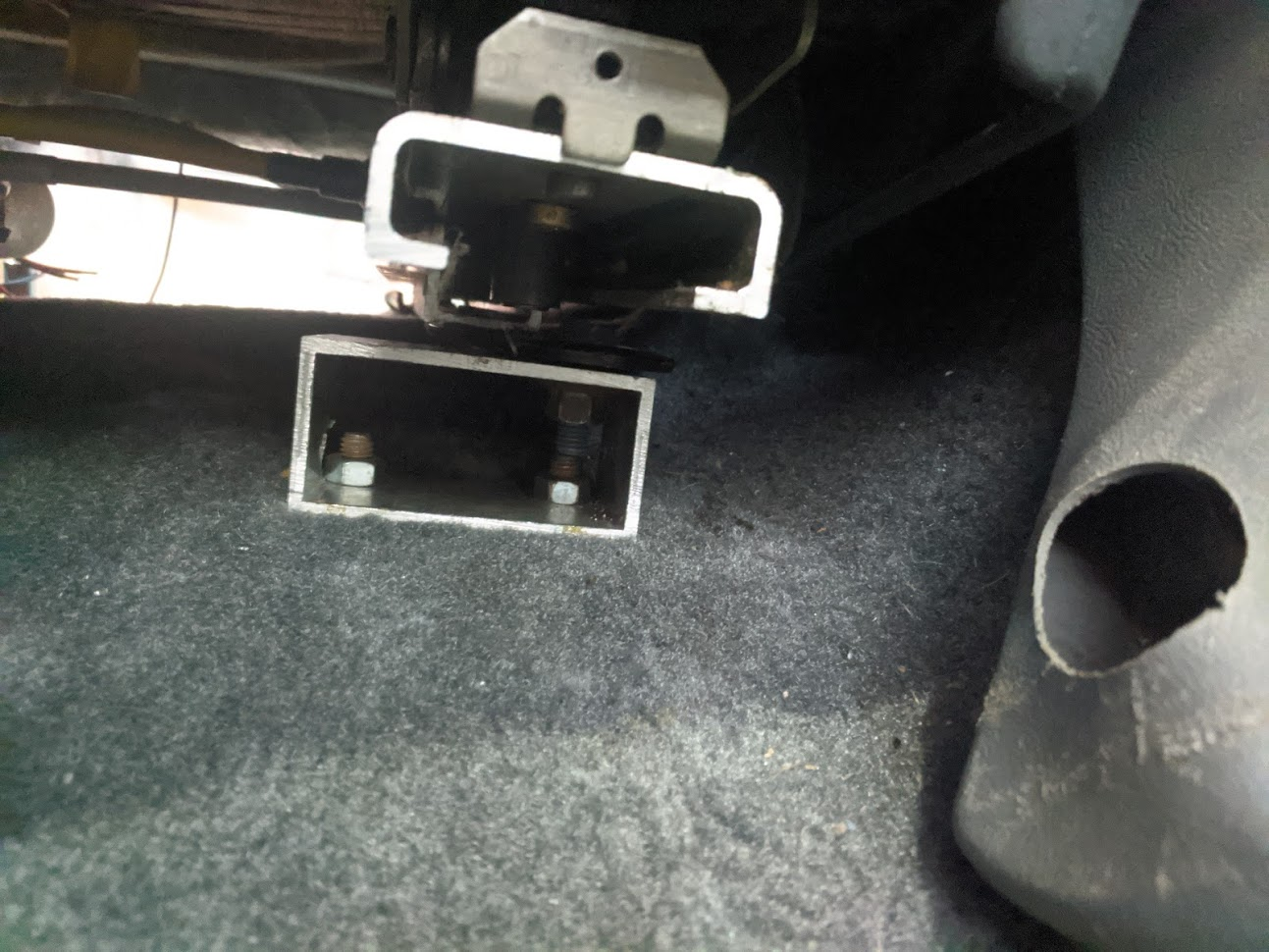 Standoff is about 2" long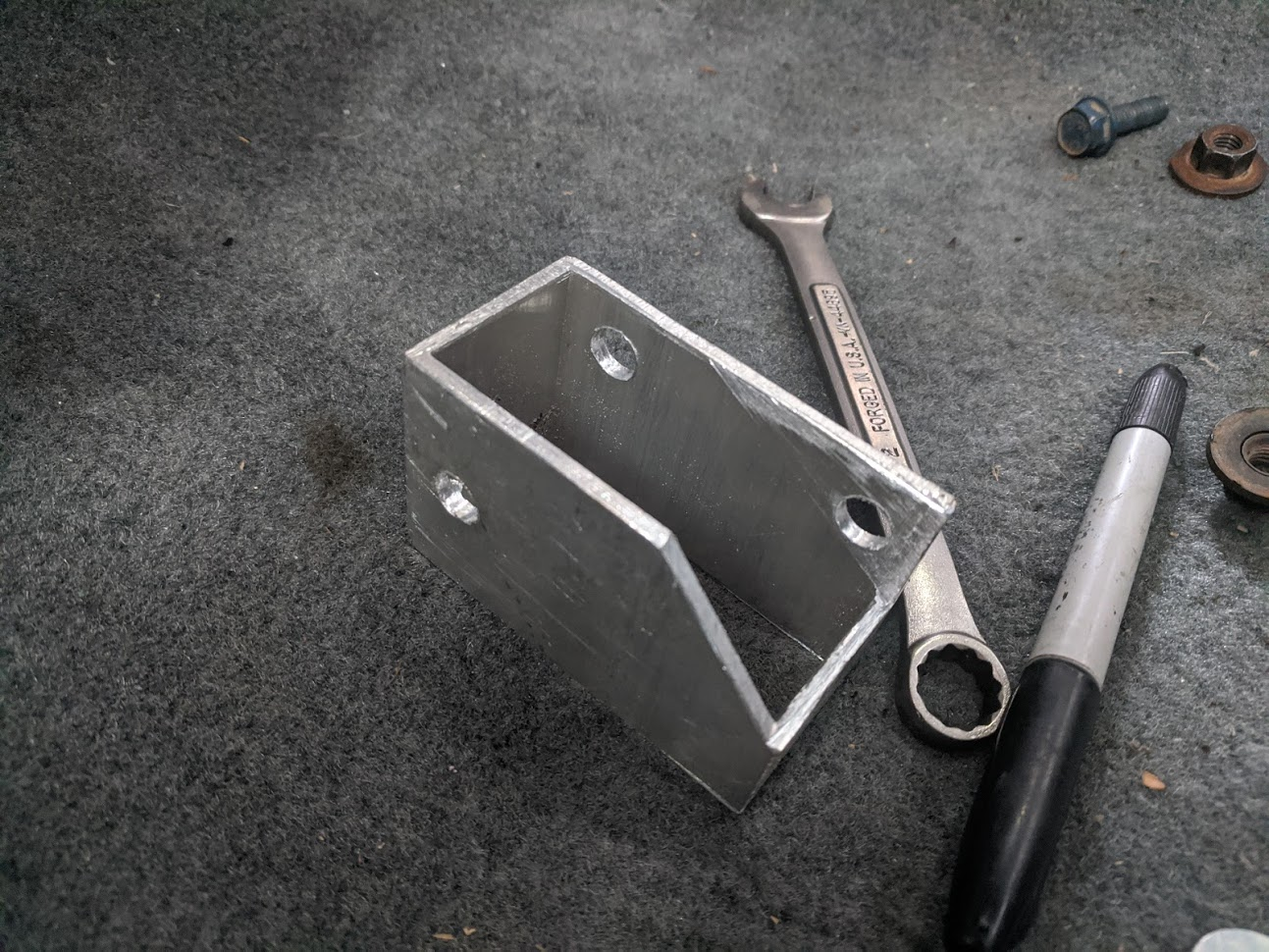 Trim sits well with the floor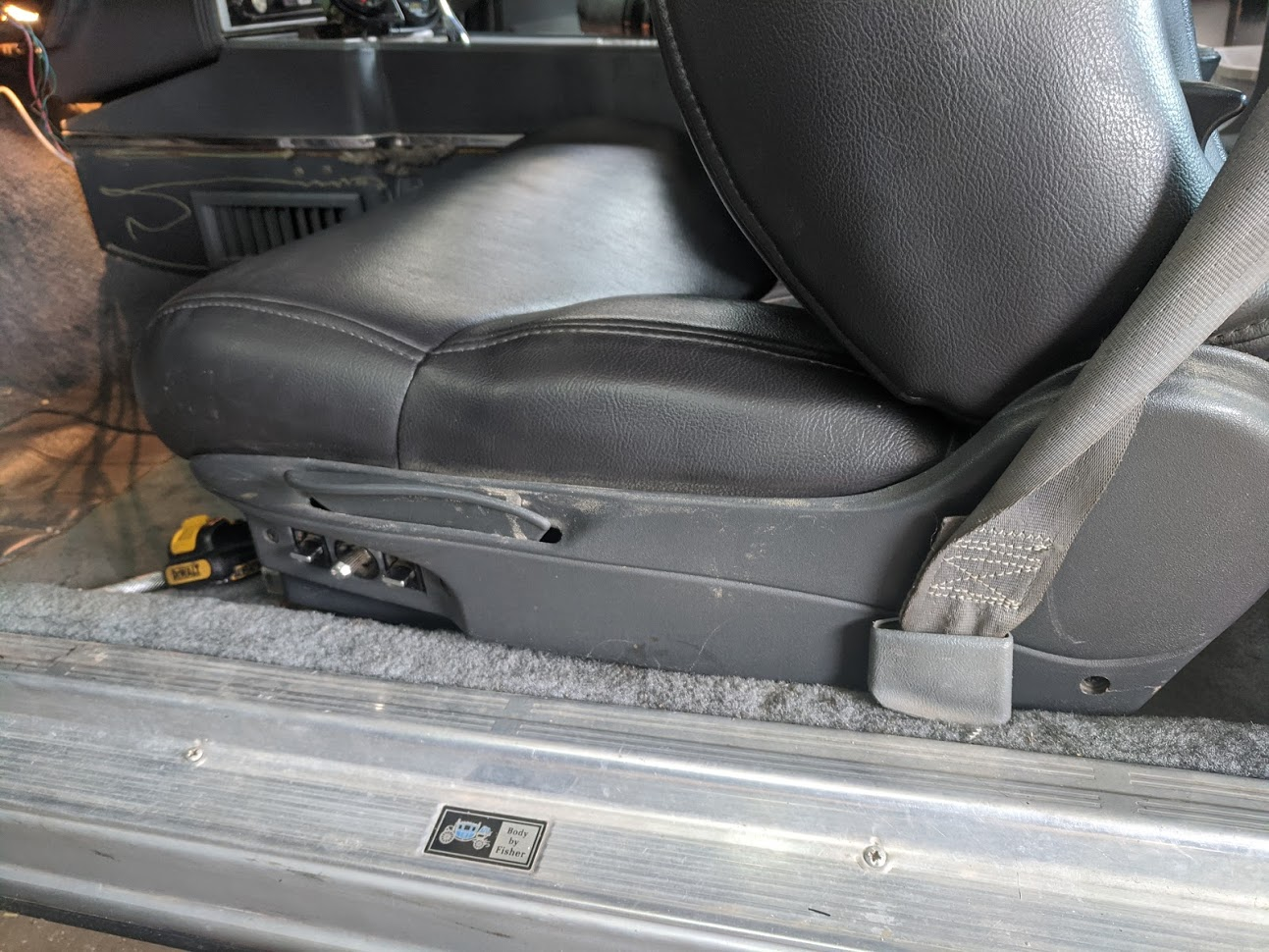 The passenger side manual track was a bit different. Since the W body used bolts and the G body used studs, I couldn't reuse the factory holes. The W body bolts through the track & locking mechanism and since the holes need to be slightly narrower, the bolt head would interfere with the track so I had to place it forward to clear. I just drilled a pair of new holes farther forward on the tracks and reused the factory W body mount bolts and installed a nut & cut off the remaining bolt length.
Passenger side, brackets are the same concept as the drivers side, just 2.5" in length since the seat sits 1/2" rearward since I had to move the tracks.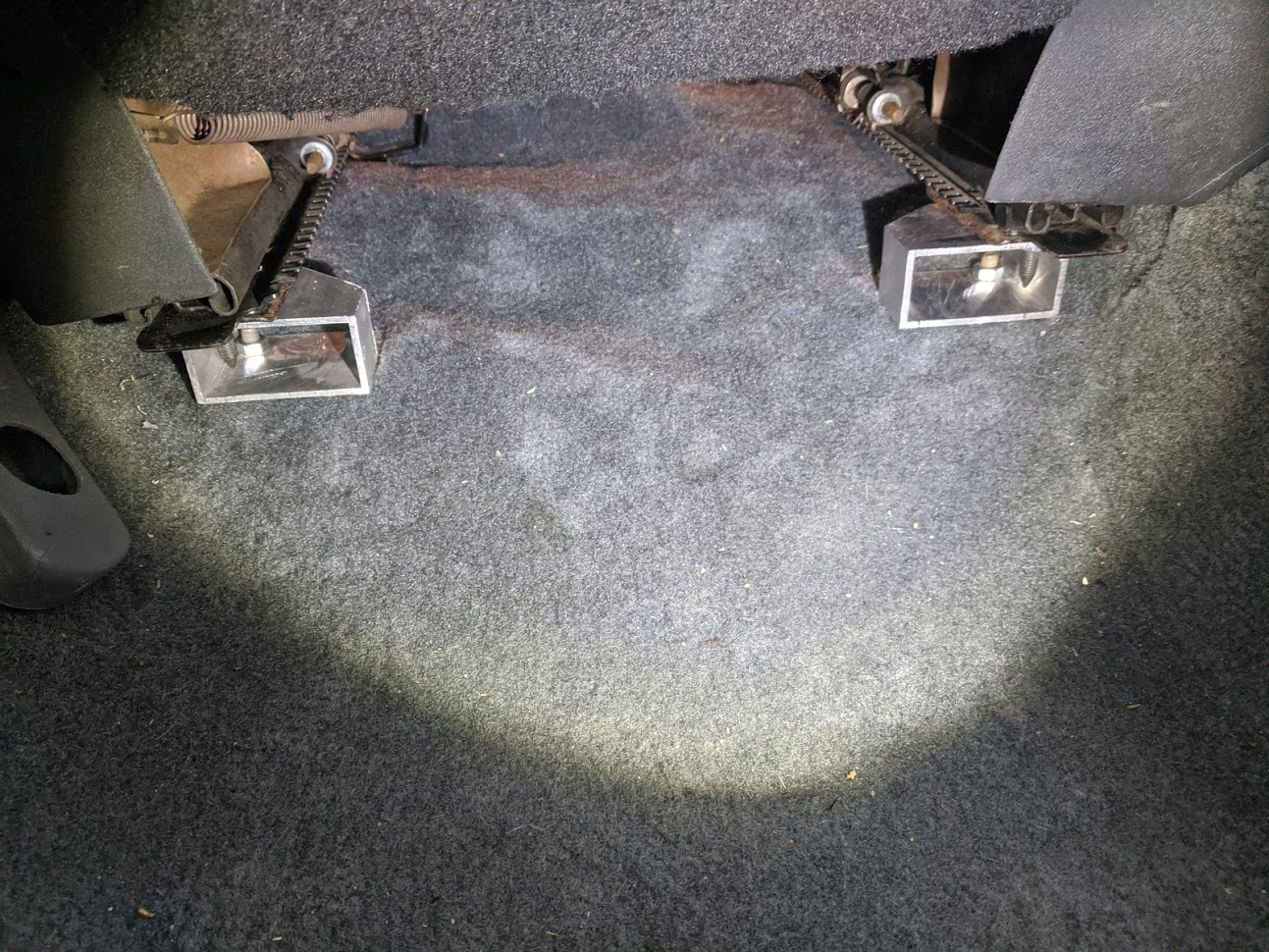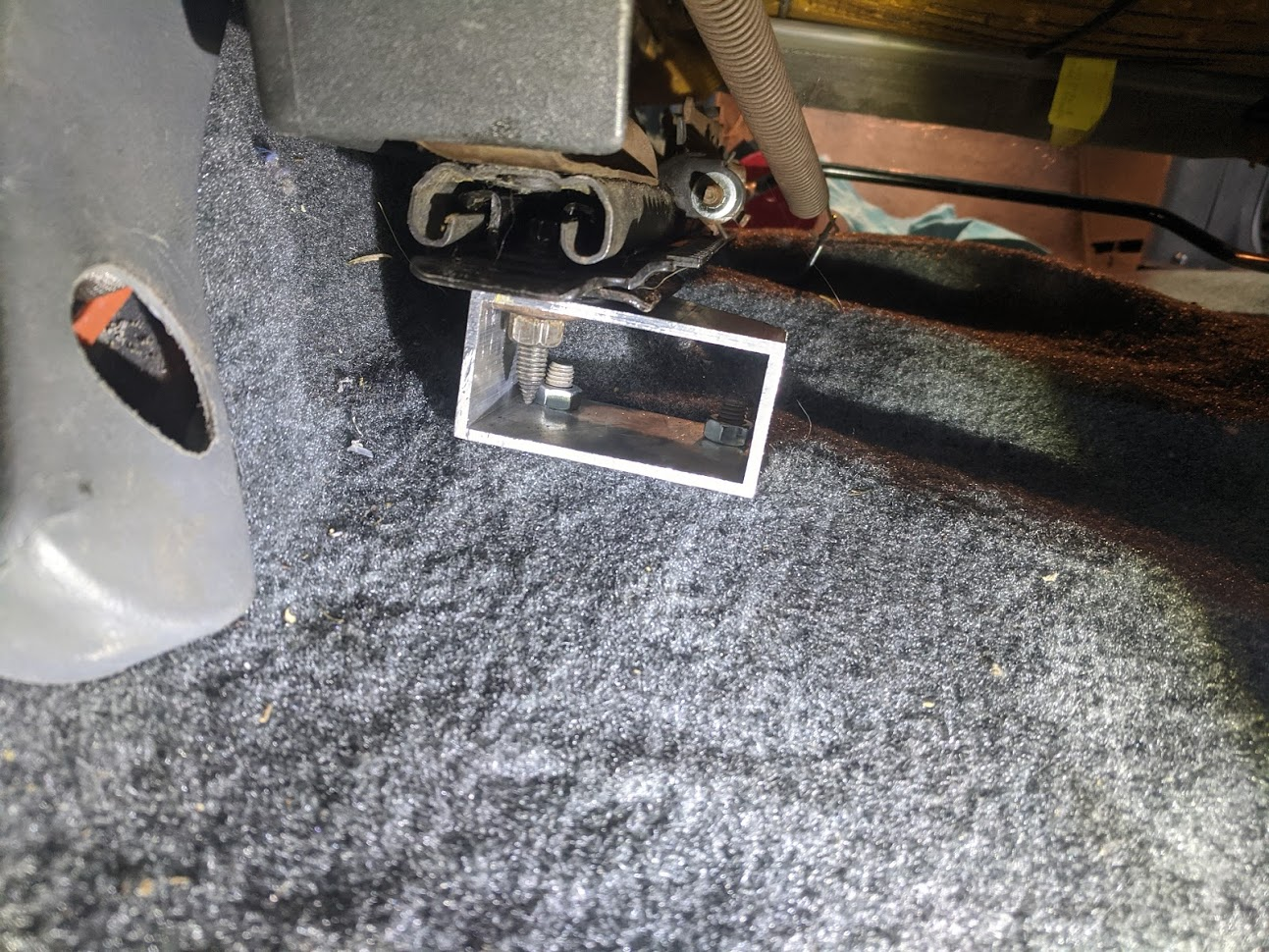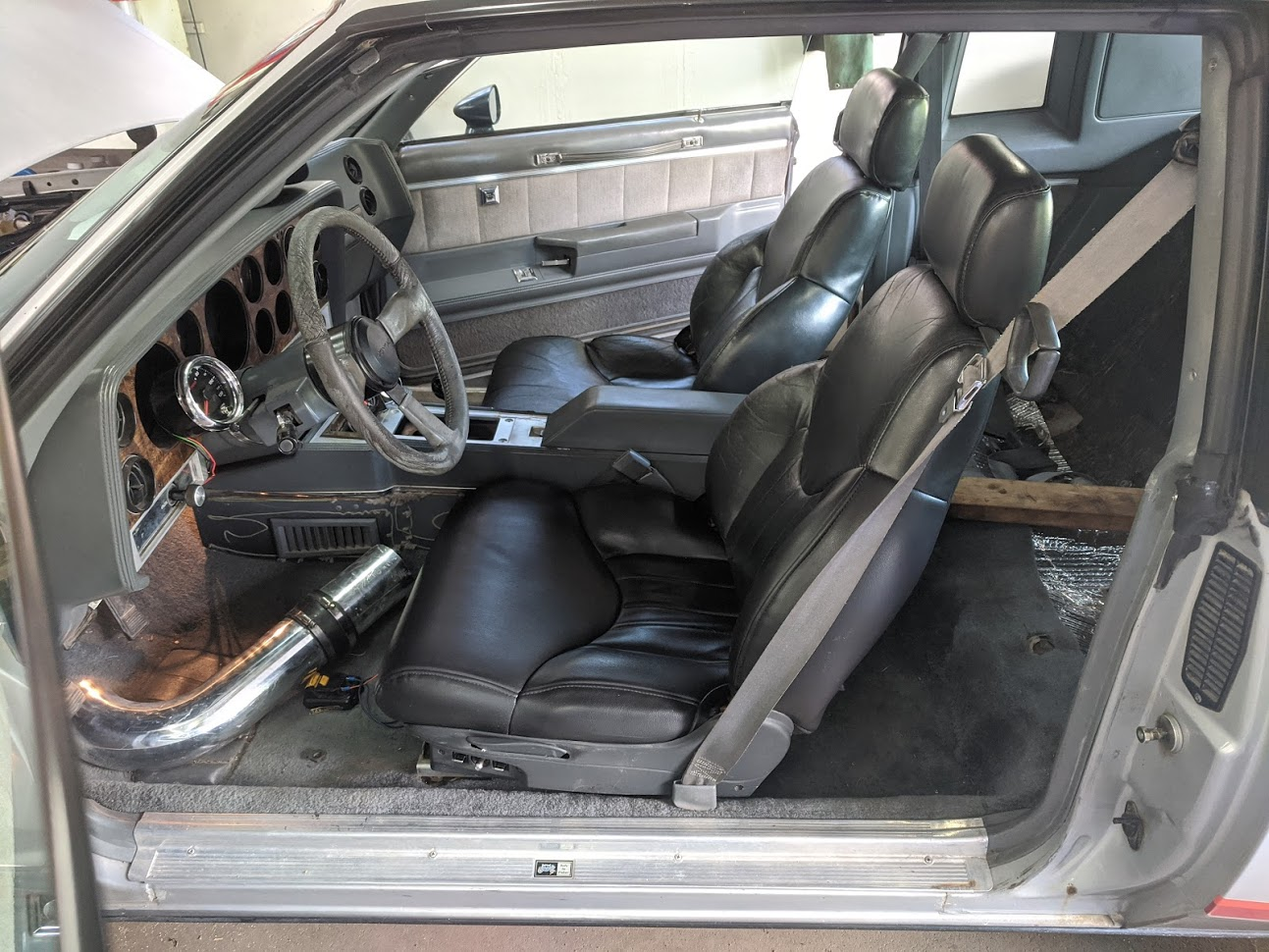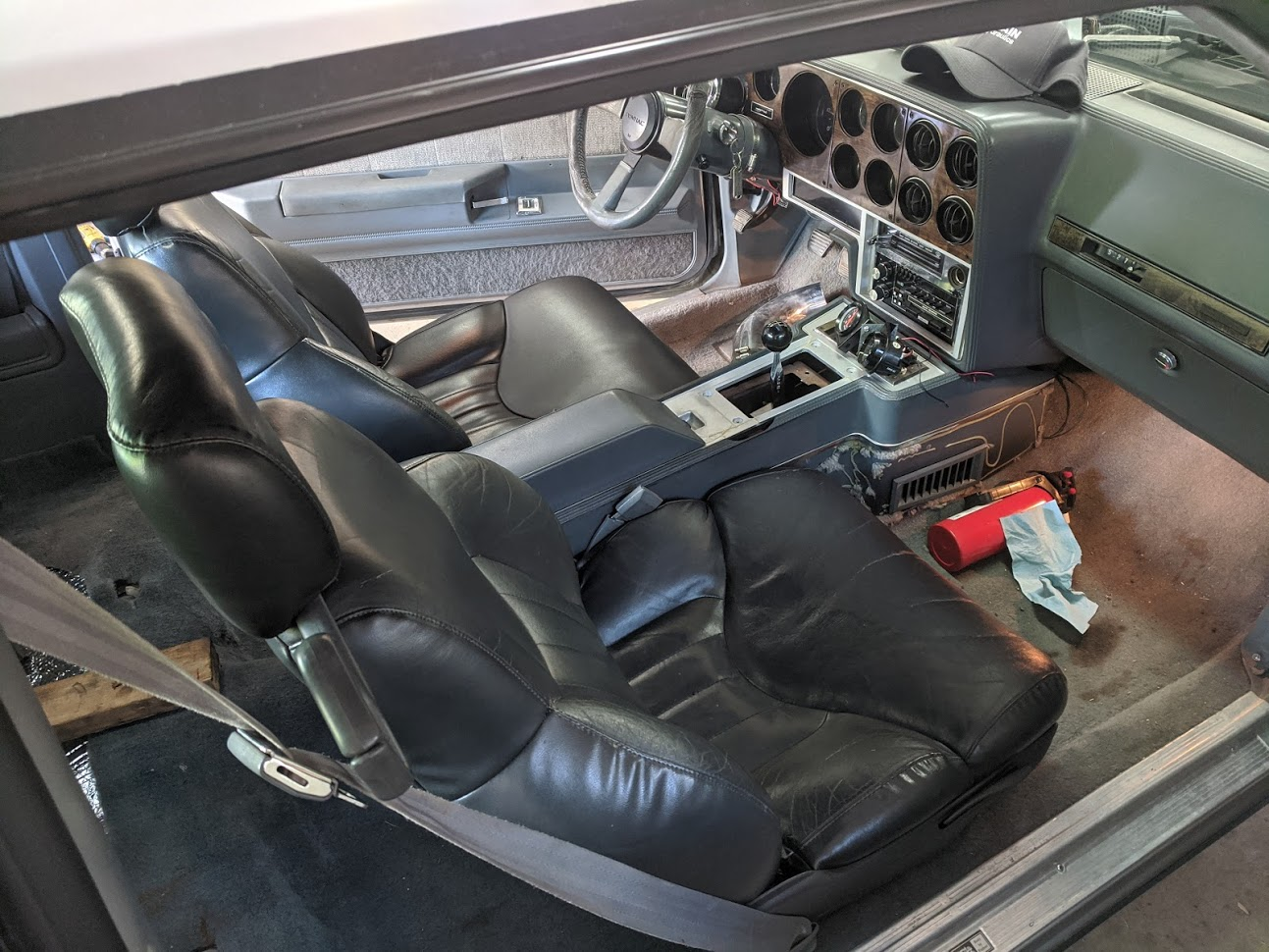 Overall, I am happy. They fit well in the car and if you can drill some holes and have a grinder, they are bolt in with some simple brackets. A lot more reclining than the stock G buckets, more support, and you don't have to deal with fragile as glass G body power seat tracks. Also more front to back adjustment so if you are tall (I am 6-2) there is still like 2+" of slide farther back. The bottom cushion is wider but it doesn't put tons of pressure on the console and still has room to the door panel (about 2").
Rear seat in part 2 once I work through it.