Hey there everyone. My name is Matt, and as with most car-related forums I've long been a lurker on this site, but post quite infrequently. I thoroughly enjoy perusing the classifieds, as well as the build threads (and like many, I absolutely love build threads & restoration posts that are heavily fortified with pictures). Ever since I was very young I've had an affinity for cars, so the fact that I have such an undying love for the car I'm about to describe is no surprise to anyone who knows me. And in fact, I'm quite confident my childhood adoration for cars is the sole reason I even ended up with this car.
When I was 15 years old one of my Grandma's neighbors/best friends Irene passed away and willed her car to me. On April 14, 1998 the title was put in my name and I became the proud, young owner of a 1978 Buick Regal with just 42,717 miles on the proverbial clock. I was just the second owner, being that Irene purchased the car new on June 8, 1978 from Borcherding Buick-Opel in Cincinnati, OH (I have the oringinal bill of sale & personal check used to pay for the car!), and soon was completely in love with it, along with quickly becoming a "Buick guy". The car is somewhat lightly equipped (3.8L 2bbl, automatic, 2.41:1 non-posi rear, A/C, tilt, power steering, power brakes, soft ray tinted glass, sport mirrors w/ driver remote, Buick light blue paint, white vinyl w/ blue Accent-a-Color interior, straight bench seat, white non-padded Landau top, front & rear bumper guards, no clock, radio delete, steel wheels/hub caps), and even has some cool random "extras" like front & rear aluminum bumper supports and an aluminum trunk lid.
While in high school I decided I wanted the car to eventually be something like IROC-Z blue with tan interior (it was still the '90s, after all) so I started recoloring the interior that way. I did the dash, headliner, & all interior panels tan, and used black fabric paint for the carpet. I swapped the factory hood for a white Regal Sport Coupe hood from a '79 Regal Limited parts car that I purchased back then. I also took the header panel from the parts car (because the hood ornament hole had been filled), as well as snagged the chrome Buick road wheels, since they were "much cooler than stock steel wheels & hubcaps". At some point while it was my daily driver the engine spun a bearing, so I had a rebuilt short block installed. The combination of teenage male driver and a notoriously poor oiling system led to that engine also spinning a bearing sometime around me graduating high school, so the car was parked at some point in the summer of 2001, with just 65,*** miles on it. Throughout the next year or so a vicious combination of an interest in cars, boredom, sandpaper, a love of taking things apart, and pure not knowing any better brought the car to what is still its current state. Luckily for me and the car my Mom has allowed me to keep it garaged at her house for the last 17+ years, but I absolutely vow to get the car moved to my house in 2020.
So what is the future plan for the car?
For a very long time I've been a HUGE fan of the unassuming, no frills, factory-built bad *ss cars of the 60s & 70s (COPO Camaros, R-code Fairlanes, big block Bel Airs, bench seat/no option GTOs, etc.). This car will be an homage to those types of cars, while also being a sort of "what if you could still get a factory-built monster of a midsize GM coupe in 1978?" car. It will stay the factory light blue color, keep its white Landau top, keep the white & blue bench seat interior, the radio delete will remain, and no further power options will be added. She'll get a very strong Buick 350 engine, 4 speed manual trans., and something in the neighborhood of a 3.23:1 posi rear. All of this will ride on color-matched steel wheels with Buick dog dish hubcaps. Other than the "COPO" theme, my other main goal is to only use 1978-ish parts- not numbers matching, per se, but period-correct factory parts. Basically I intend for it to look like a brand new, special-order car, straight off the assembly line (i.e., not even any "day 2 parts").
Although I'm sad the car has sat dormant for so long, my inner fire for seeing its rebirth has been burning stronger than ever the past year or so, and I've been in a constant "parts hunting & acquisition" mode. Having just turned 37 a month ago, my (what I think is actually) realistic goal is to have the car restored by the time I'm 40.
If you've read this far, thank you for spending your time on my post! And now, the most important portion of this or any post: the pictures!!
"Bernadine", as she looked circa 1999/2000 while still my high school daily driver: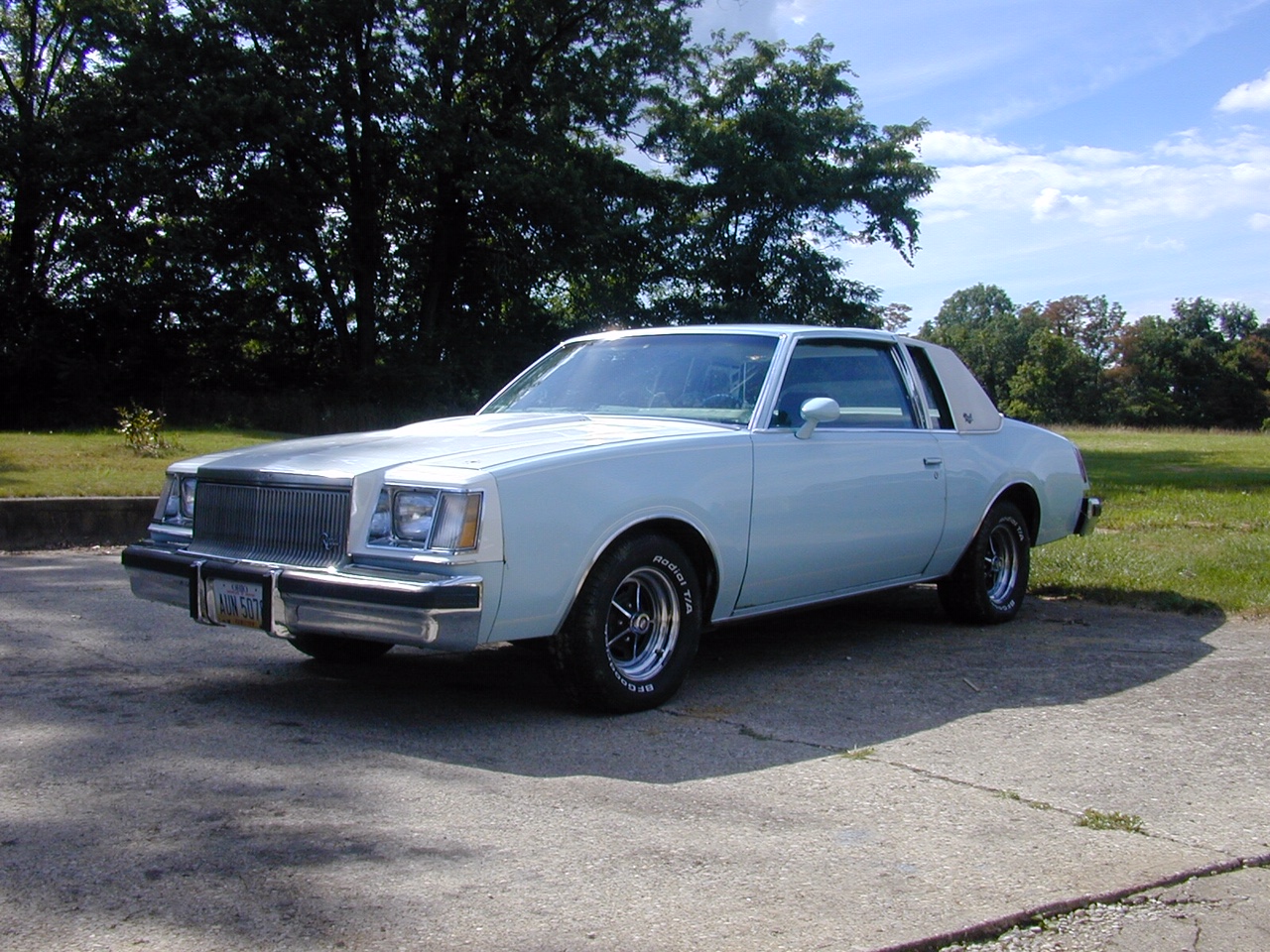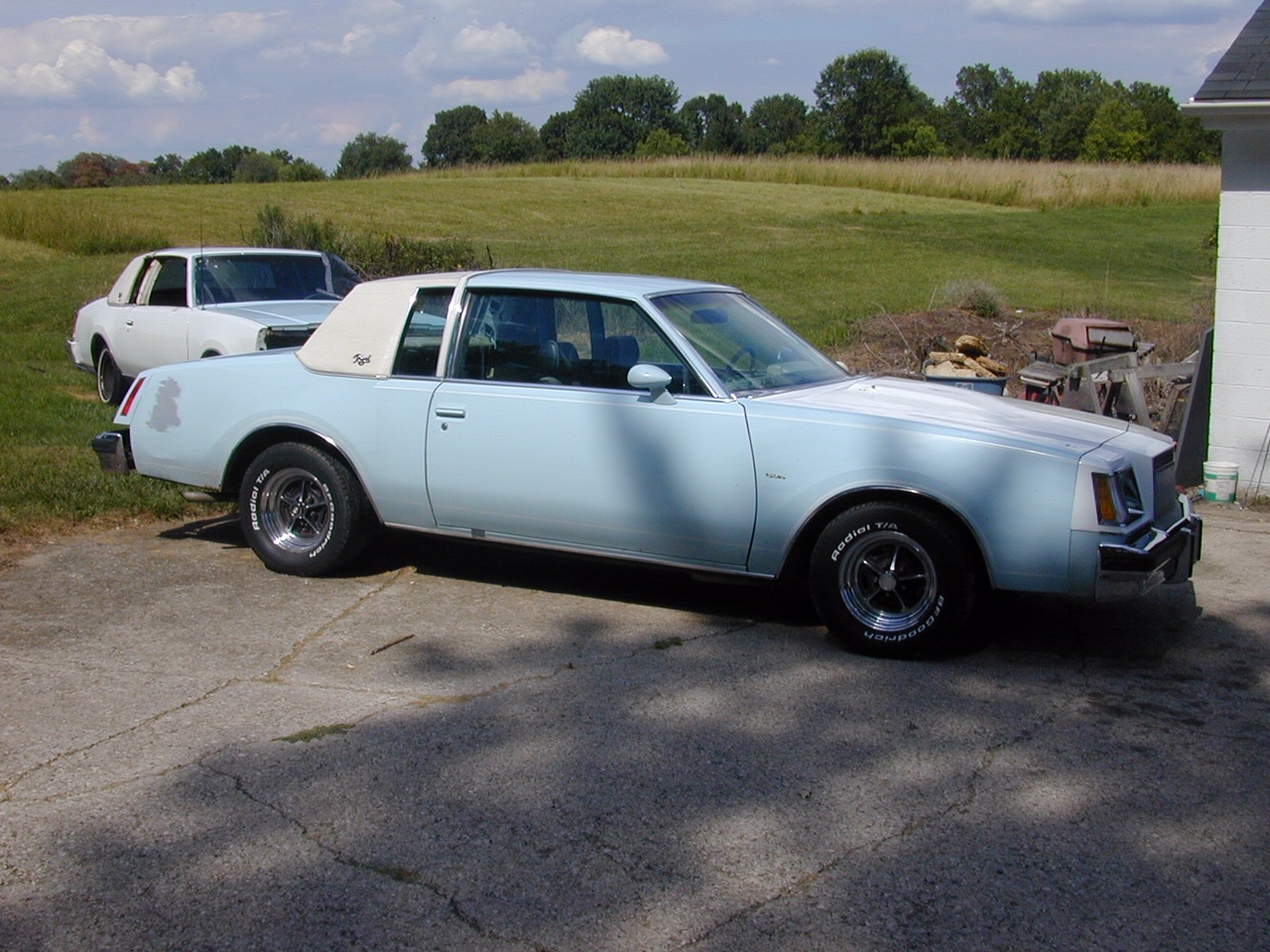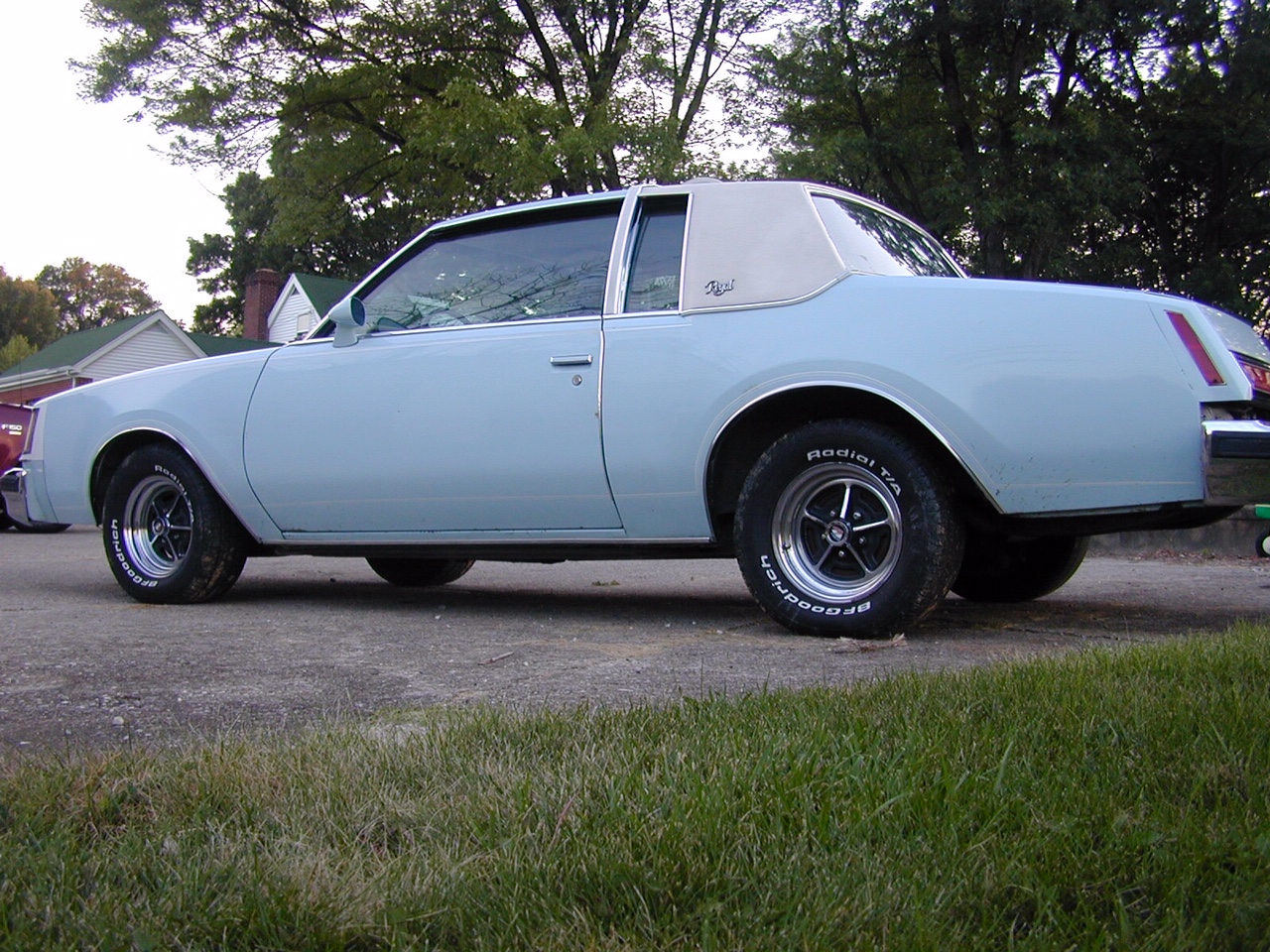 And this is the way she's looked since 2001. I took these pictures 2 weeks ago when my Mom had new gargae doors installed, which required me moving the car outside for literally the first time in more than 17 years: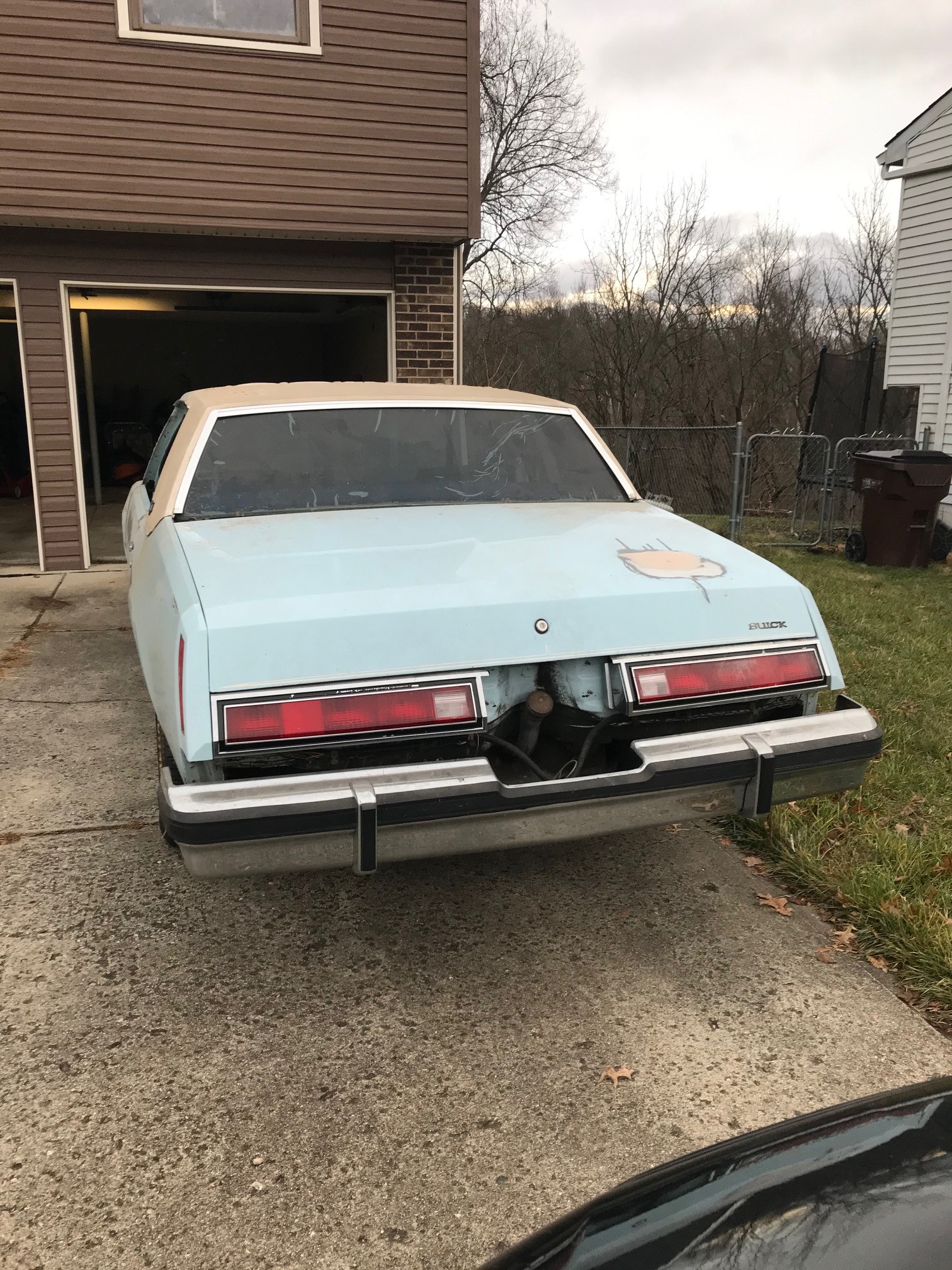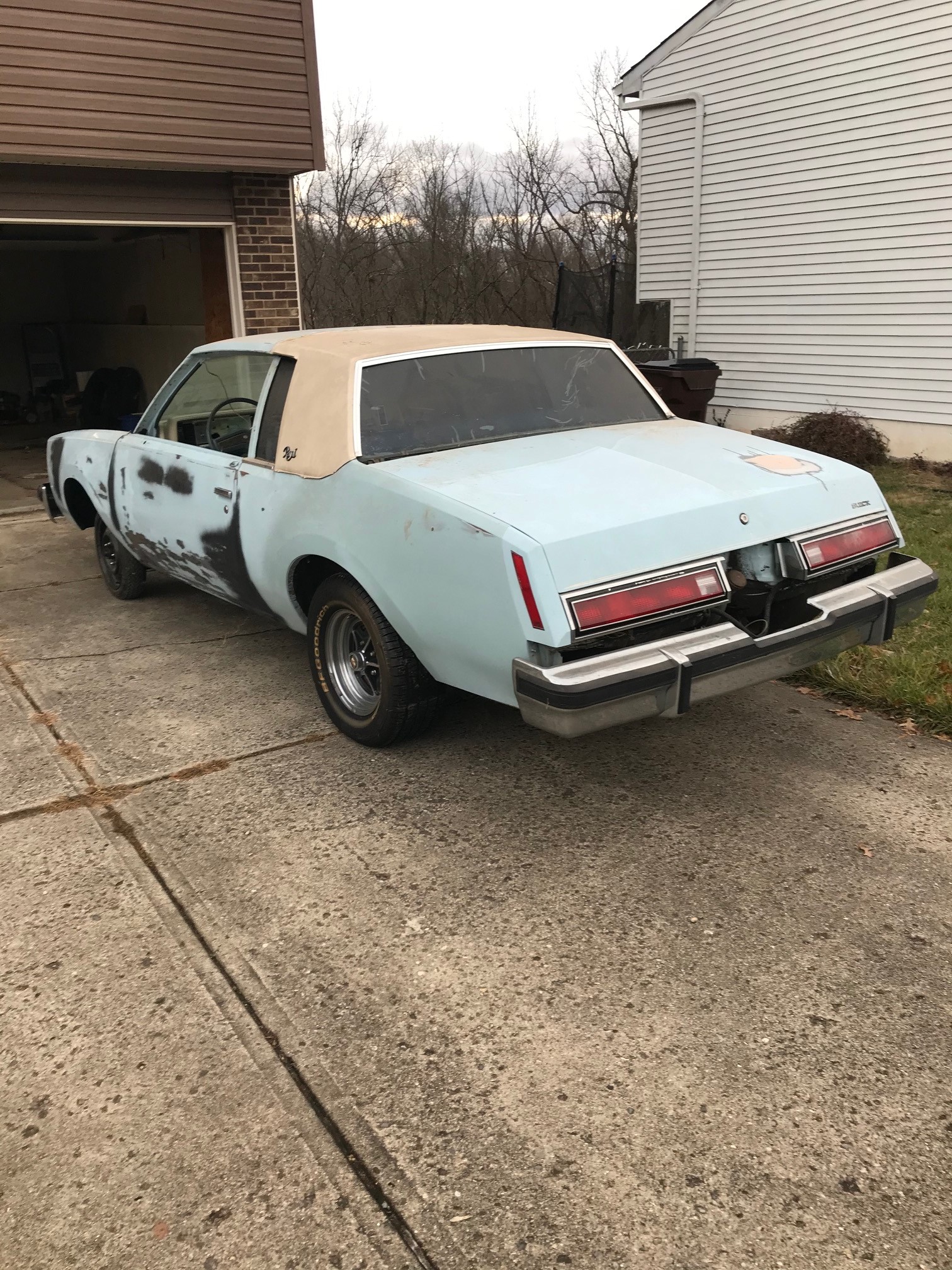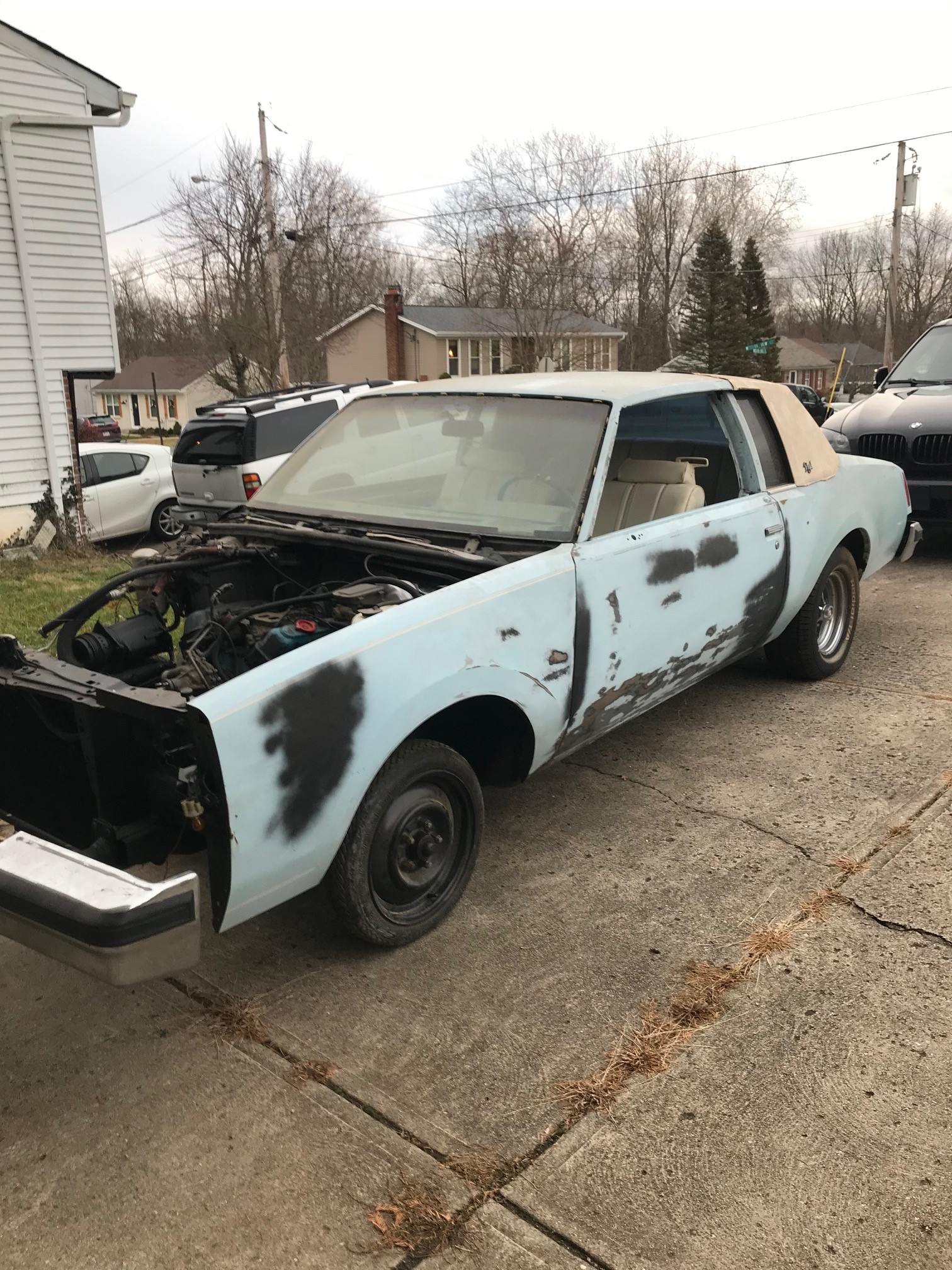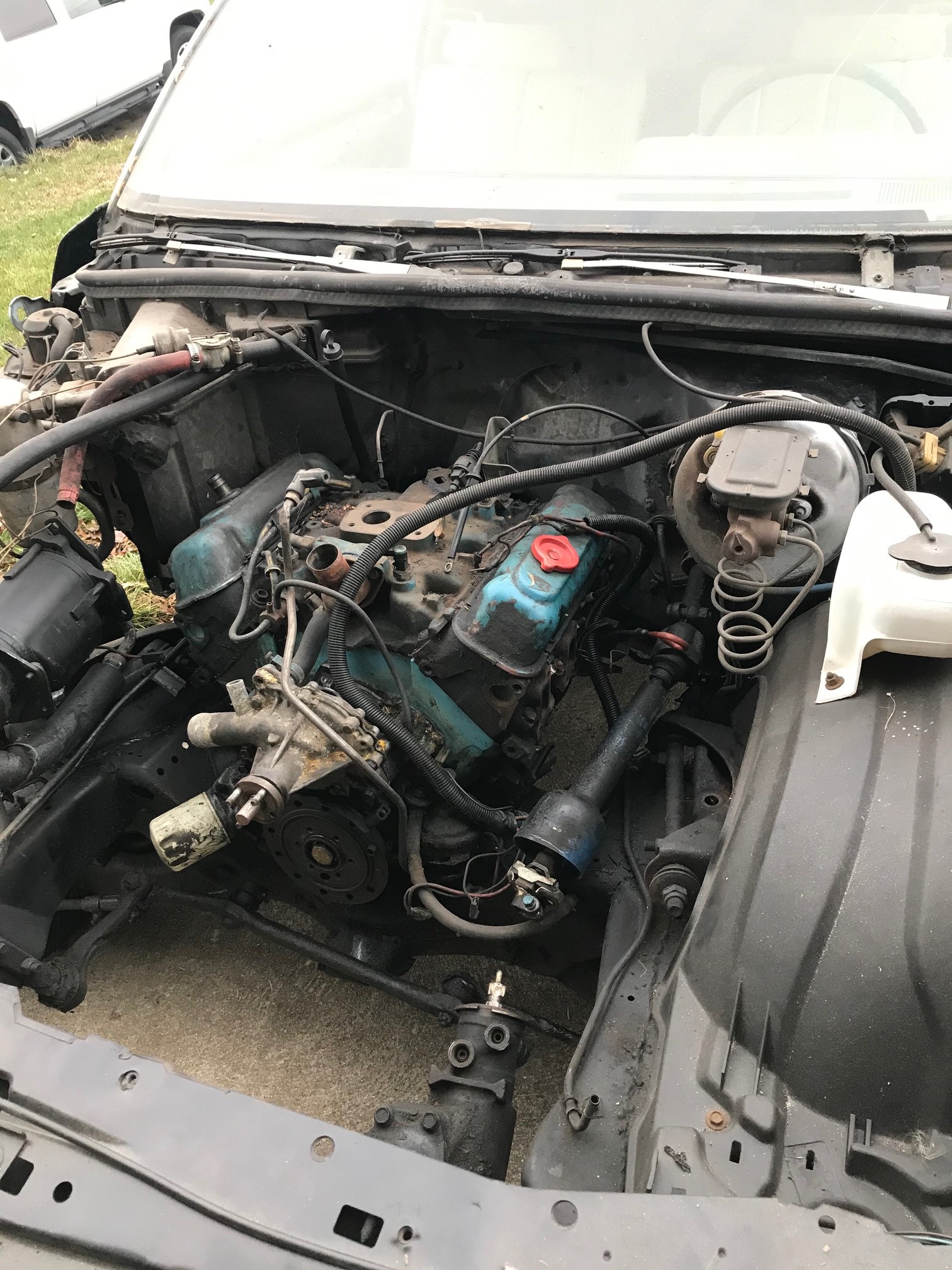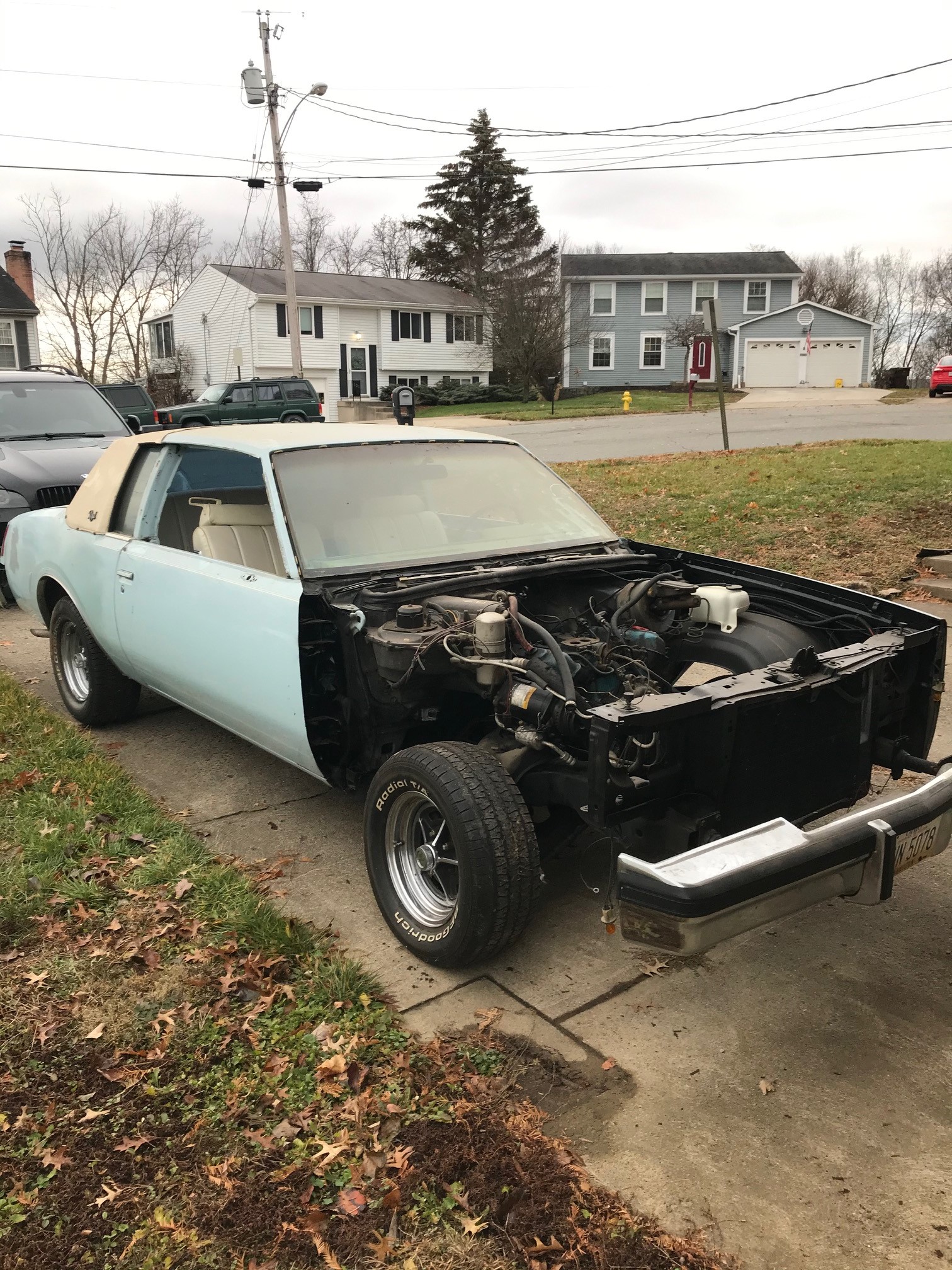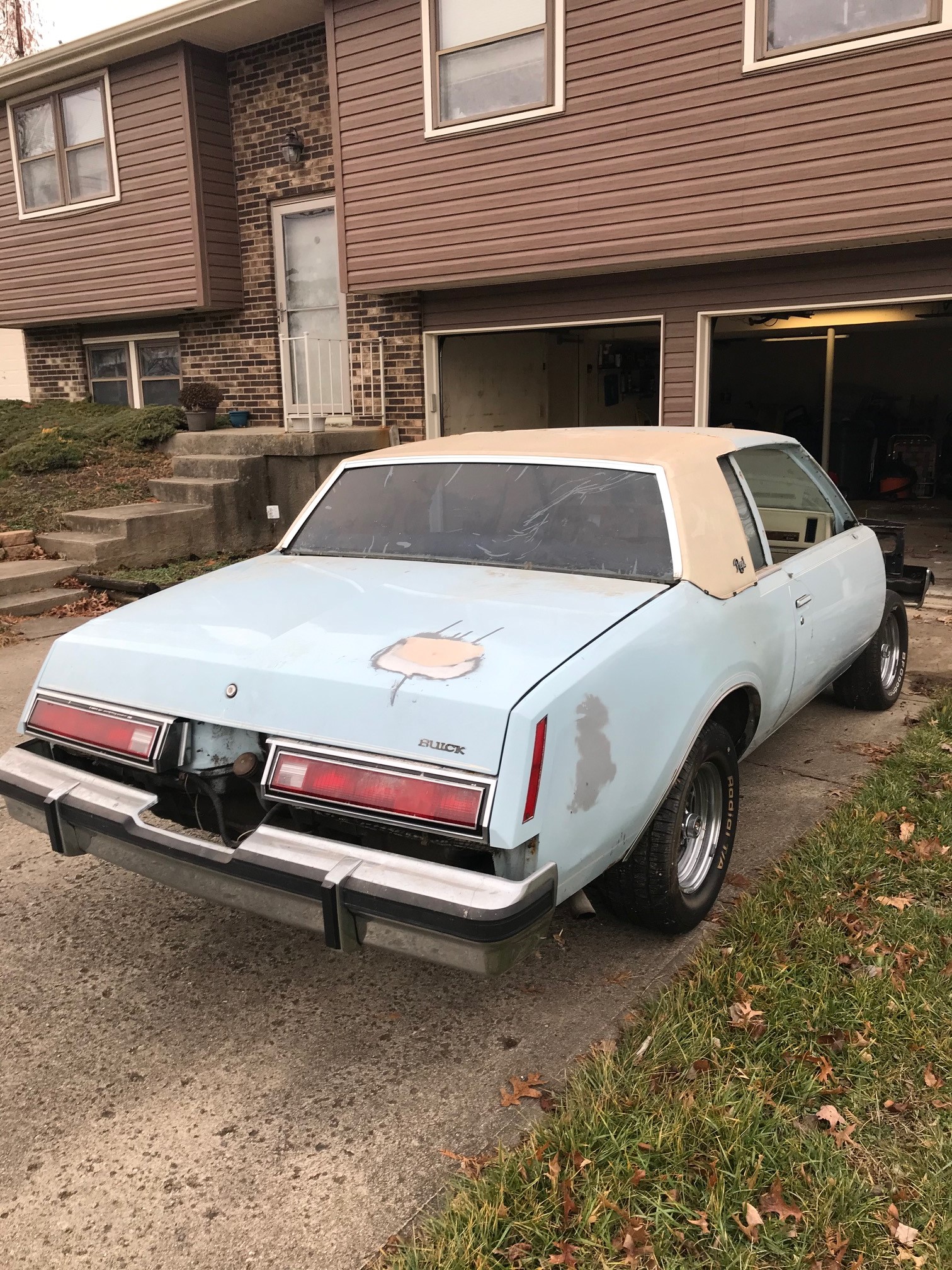 Last edited: