Oil caps. Oldsmobile changed those as much as some people change underwear. However, from 84-88, there were only 3 oil caps used on their gas V8 Olds engines from the factory. Chevy engines notwithstanding, those part numbers were as follows:
1984-85 used p/n 22522875
1986 used p/n 22531828. Keep your eye on this one. More on that in a minute.
1987-88 used p/n 22535316
Here they all are, from left to right. Note that the 84-85 cap has a "bridge" handle on it. The other two just have stubby ears.

Back side. Note the "S" (Stant) stamping on all 3 rivets, and also on the back of one of the ears on the 86-up caps.

And underneath. The 87-88 cap has a fiberous-like thick oil paper style gasket on it where the previous versions have more of a traditional thick, oil paper style gasket. It's definitely different.

Close look at the topside of the 84-85 cap. 22522875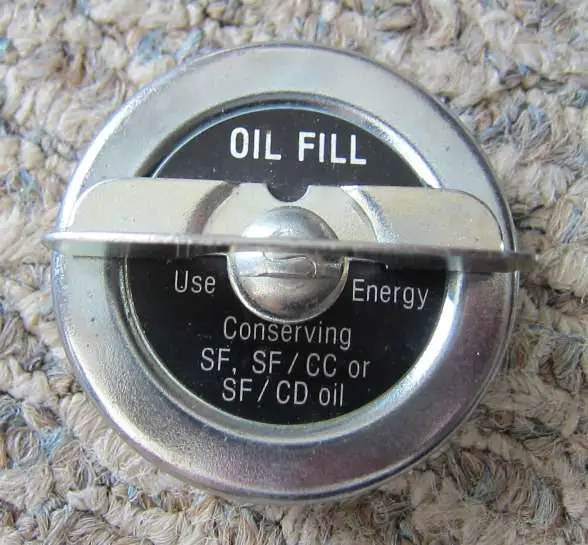 The 86 cap top. 22531828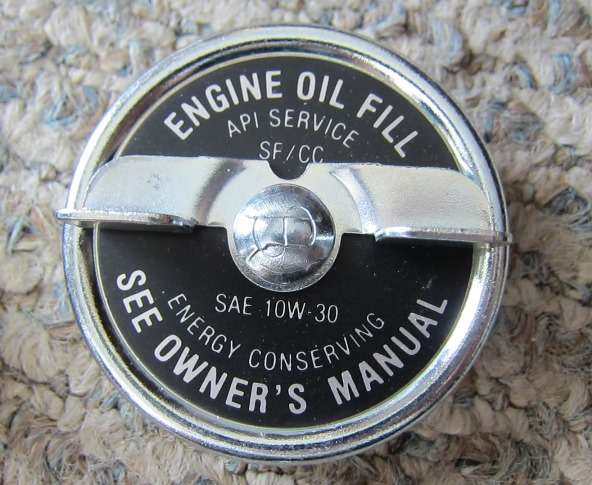 And the final version of the 87-88 (Actually, they kept this cap until the end of 307 production in 1990, but I'm only worried about G-bodies). The only real difference is that this one specifies 5W-30 oil weight vs. earlier 10W-30 weights. 22535316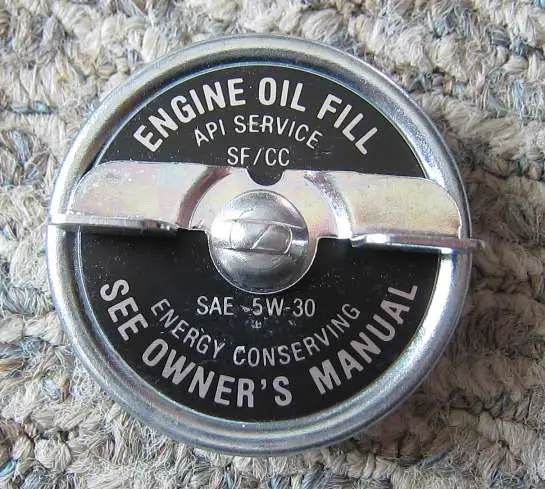 Now the fun part.
While the 87-88 cap doesn't have a replacement, the 84-85 cap does. And it's the 86 cap. 22531828 was the supersession number for the 22522875 and even shows it in the parts information call outs. I'll have to check for sure, cuz I have to find them first, but I do have some 22522875 oil caps somewhere in the boxes that have the short ears on them I got from the dealership back in the early 90s, so I suspect those are actually 828 caps put in those boxes. I just went with it at the time. I mean, technically all the caps physically fit on all the G-body gas V8 Olds engines with the tube, but they actually did used different part number caps over those years.
To go back even further in the wayback machine, the 76-82 OLDER engines used cap 409076 (superseded by 22522875), which looked a lot like this:
Then in 1983, for that ONE YEAR ONLY, they had a different cap they used. I can't recall if it was an FC2 (6410893) or FC91 (6410961). Anyone with an original 83 V8 have one? It's stamped right on the top. It looked more like a Chevy cap as it was heavily indented with some nubby ears on the sides:
So for anyone who says an oil cap is an oil cap is an oil cap...sure, they do physcially fit all the tubes, but there were specific ones for specific years during production. Of course, that's how the parts got consolidated over time as well. Hopefully this can be useful for restorations.