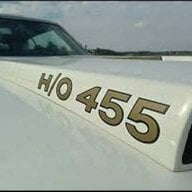 Jan 2, 2006
7,839
16,556
113
Here's an ORIGINAL STYLE 82-83 cruise wand lever correct for cars without delay wipers. Would physically install in a delay switch, and operate fine, but isn't marked for such.
There were at least 2 styles of this lever without the bottom ledge under the on/off/resume switch. The original style had the lines for the switch, like this one. Later ones had arrows. Technically acceptable, but if you're restoring an 83
H/O
, this would make it look factory correct, for example. HTF with the lines instead of arrows.
As usual, no dog in the hunt, have no idea about it, just contact the seller for more questions. Buyer beware as always.
As usuall Im the only one that researches correct application. Im 100 percent sure its original GM. Fits 1982-1983 ONLY G-Body GM cars with wiper delay or pause ONLY.