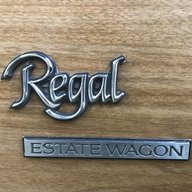 CaliWagon83
Royal Smart Person
Supporting Member
Only smog legal LS swap in Ca is the crate Erod kits from GM performance.
Not exactly. The E-Rods are the easiest to get passed, but as long as the engine is the same year or newer as the car it's going in, and came out of a similar weight class of vehicle, you should be OK. The only issue I possibly see here is that the 5.3 was never offered in a passenger car, except the transverse LS4.
Although the El Camino is kind of a gray area. They might consider it a "truck" in which case he'll be OK.
Last edited: