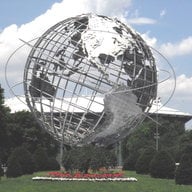 Sep 18, 2009
9,830
12,628
113
Too bad, there are no convertible G-bodies. But I have a 1968 Firebird convertible. I replaced the O-rings in each hydraulic top cylinder and they are working great. Maybe too great, because on one side the hose fitting blew out from the cylinder. The threads are just stripped right out. I need some new cylinders. I see imported junk on Fleabay and I may grab a cheap set just to use while working out the bugs in the top mechanism. But later I will need a good set and I want USA made, which is not hard to find. My questions are: Why are some cylinders one piece bottoms like the originals, and why are some capped on the end? I think 'swagged' is the term. Is either kind better? Many companies sell 'USA made' but I only see a couple of actual manufacturers. Convertible Service, Hydro-E-Lectric, Auto-Pro, and the one that caught my eye, Convertible Cylinders Direct.
https://www.convertiblecylindersdirect.com/Convertible_Top_Cylinders.html
These guys are a family run business in New Hampshire. They offer a 7 year warranty which is better than anyone else. They sell from their own site and on Fleabay where they have a 100% rating. Anyone use them or know about them? If you have used any of the others, what is your opinion? I'll have more questions later but for now I need to know about these cylinders so I can decide what to do. .