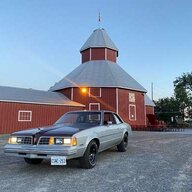 Not-quite-so-new-guy
Thread starter
Got the engine + transmission mated yesterday after some effort to properly align the clutch disc with the pilot bushing.

In the end I had to use the transmission itself as an alignment tool (while the pressure plate was just finger tight) to align the clutch disc.
I think the chamfer on the end of the clutch kit alignment tool was too forgiving compared to the input shaft, so the shaft wasn't aligning with the pilot bushing at first.