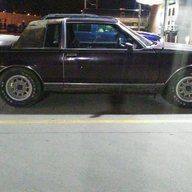 Nov 15, 2014
4,789
2,936
113
The scaner below I recommend highly for a OBD1 and I will tell you why and its made by Actron/Sunpro.
Working at the dealer we had OTC scanners it was ok but wasn't impressed and not user friendly and exspencive.
I did like the Snap on scanner but exspenive but I wanted one so I asked rep for Snap On that came to our dealer to order one for me, his response was save your money and wait for the Actron scanners to hit the stores soon. I thought this guy was high on drugs when he said that. So I asked him whats so special about this scanner, he told me that one of the engineers that took part of developing the OTC scanner left the company and works for Actron/Sunpro and developed a OBD1 scanner and its just as good or better than a OTC and Snap On scanner.
So I waited till it hit the stores and purchased one and it came with two GM cartridges, OBD1 and 94-95 OBD2 , Ford OBD1 cartridge and all the cables. At that time I paid $400 for it. I was very impressed and user friendly worth the money and live data.
Model number, Actron cp 9110
You can try Ebay and make sure that it works.
View attachment 112118
View attachment 112119
Y'mean this for $34.95?
http://rover.ebay.com/rover/1/711-5...0001&campid=5335822911&icep_item=283447871497
He put GP9110, but the manual says CP9110.
And does it show live data? And and stuff like coolant sensor temp and TPS voltage?