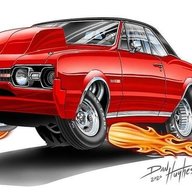 Captain Tenneal
Thread starter
With the front windows cracked and the rear vents open, airflow through the sedans/wagons is actually pretty good, way better than the coupes.

When it's really hot...that's what A/C is for.
One
of my other ideas was to see if the rear regulators from a Colorado could be adapted to make the rears work. It might get confusing with 6 switches, though. I have a hard enough time with the 4 being split.