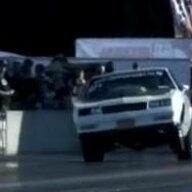 Goat Herder
Supporting Member
Short rant, FiTech will make you hate fuel injection - it's awful. And I wouldn't recommend a Sniper, but at least Holley has support for it.
I'd go with multiport, but that's me, with a truck intake.
Take control of your LS engine with Terminator X Max! Don't settle for a junkyard ECU with a cumbersome tuning interface when you can have complete control of your engine, self-learning fuel strategies and the proven, race-winning technology of Holley EFI at a budget-friendly price! Terminator...
www.holley.com