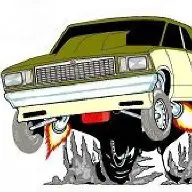 Rocket Powered Basset Hound
So do you have the Window Turbo or the Window Racer that GbodyParts sells?
I have the window racer.
Sorry its been a while
The only thing I didnt like about it is that it is just a square box with no mounting tabs
I got mine from Dixie when they had a 10% off sale
I avoid GBodyParts like the plague when it comes to mail order.