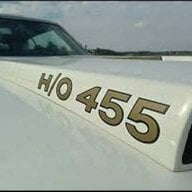 Jan 2, 2006
7,706
16,141
113
Just to make people aware-

You've had your head in the sand if you haven't been paying attention to the current economic conditions coming up the road. While some people may think their job is safe, because "everyone is hiring", that may be true this week. A few months from now, that may not be the case. I already retired several years ago now, and still haven't taken social security yet, but will be soon as part of our retirement plan (I don't buy the bunk of waiting until 70 to get a maximum monthly check. Do the math, it may be just as smart or smarter not to wait. You still die on the same day regardless.).

Unfortunately, there is a lot of assumptions you will need to make and your own financial situation to consider. It's different for everyone. There's so many rules on retirement income from IRS and Social Security it'll make your head spin.

IRS has a "Rule of 55" which basically says that if you leave your CURRENT job for any reason, and you're at least in the year you turn 55 and if you're less than 59-1/2, you can withdraw money from your CURRENT company's 401(k) or 403(b) accounts without the 10% penalty once you leave your CURRENT job. So if you have say, an old 401(k) or other retirement account from a previous employer, and you feel a layoff is imminent, and plan on taking money from your retirement accounts, then start to ROLL OVER those earlier accounts into your current 401(k) if possible. Then it becomes your current employer's account and you can access all of it if you have to without having to pay the 10% penalty. You have to evaluate your own financial situation here, but if you have a bunch of previous employer's 401(k)'s laying around, and you're turning 55 or older, it's just another planning tool to be aware of. It may make more sense not to, or it may make sense to do it. Everyone's situation is different. Plan accordingly.

Additionally, if you're 62 or older and not reached your full retirement age, and you're not retiring yet, be alert to the fact that if you DO take Social Security payments and you don't need to, you're going to pay a penalty if you make too much money for the year, holding back $1 for every $2 you earn above the limit. Currently anything above $19,560. So if you're 62, drawing social security, and make $59,560 wages for the year, you can do the math. Not too good. You won't get anything most likely. The plus side, you get credit for the amounts you were penalized while working. On top of that, you'll be paying social security taxes on the wages you make. When you reach full retirement age, the penalty no longer applies, except they hold out $1 for every $3 you earn above the limit up until the month prior to you reaching full retirement age in the year that you reach full retirement age, currently anything above $51,960. So, that's something to consider.

As far as paying into SS, i.e., FICA taxes- Based on current rates, if you had the same salary of $59,560 for 8 years past 62 and retired when you were 70, you'd pay $36,000+ for your share of FICA from your check. And on average, you'd get roughly $1,000 less per month over those 8 years if you receive benefits at 62 instead of 70. Again, everyone's benefits will differ. But say if you got $1500 at 62, and about $2500 at age 70 from social security, and you're still dying at 85 either way, the total SS amount you receive is 62- $414,000 70- $450,000. So yes, it's $36,000 more retiring at 70 vs 62 by the time you're 85, but is it worth it to you to give up an average of $129 per month to you to start at 62 when you're obviously going to be more active and on the go than you likely will at 70? Or will you die at 69? Life is a gamble. Just a question only you can answer. If you will be depending heavily on social security income, you're probably doing it wrong. I assumed SS wouldn't even be there for us, so we saved accordingly. SS is just going to be a bonus for us, really.

Social Security looks at your highest 35 years of earnings to calculate your social security payout, so that's something to consider as well. If you make a lot more money after 62 to be able to count that income as one of the 35, it will count toward raising your benefit, whether you're receiving it or not. Also, pensions, annuities, investments, etc, don't count for or against you. You could be a multi-millionaire and still qualify for social security benefits. Only wages if you work for someone, or net-profits if self-employed are figured into the SS equation. That's it. You need 40 points, or 10 years' worth of working paying into social security to qualify.

Also, here's another thing about those COLA raises you see every now and again from SS. It will ONLY affect you on January 1 in the year after you turn 62 (or older), regardless of whether you're receiving the benefit or not. Example: if you're going to be turning 62 in July of 2023, they'll likely have a COLA increase of about 8% thereabouts to people's benefits. However, this does not include your benefit since you won't be eligible since as of January 1. Since you were still 61 on Jan 1, 2023, you weren't eligible to receive SS benefits. You'll have to wait until 2024 and beyond to see any COLA increase to your benefit. Doesn't that suck.

Any and all social security laws and policies can change in the future, so be aware of that as well. Free advice, take it or don't. I have no job.