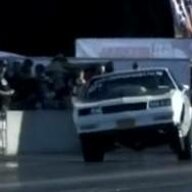 Goat Herder
Supporting Member
I want to start by saying that I've never been a listener of podcasts. I've always viewed them as somewhat of money grab by the creators of the podcasts. Well, I'll say that my view was incorrect.
A local friend directed me to one, and OMG, I was hooked on this series. So I thought that there are probably others that I'm not aware of that I would enjoy. So most of us enjoy the same type of hobby and there is probably an excellent chance that some you might know of a podcast that I would enjoy.

Here is the one that has sparked my interest:



There are stories in this series that I found absolutely, unbelievable. I reference 3 of my favorites - the story of Art Arfons, the early history of headlamp and the story of the 'Gimli Glider'.