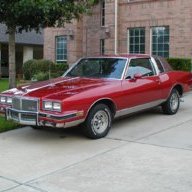 Apr 3, 2015
7,889
18,339
113
So I have an irrational fear/aversion to flying. This has long been the case. The last flight I was on was in the summer of 2015 from New York's LaGuardia Airport to Houston's George Bush Intercontinental Airport. My brother and I had spent the weekend in Cooperstown seeing Craig Biggio of the Houston Astros go into the Baseball Hall of Fame. Our flight landed in the early evening. Since it was summertime and the flight was in the late afternoon/early evening, it was pretty turbulent. I was uncomfortable enough on that flight to promise myself that I wouldn't fly again and would therefore never have to feel that way again. When he, my sister-in-law and some dear friends went back a few years ago to see Jeff Bagwell go in, I didn't go.
Not being willing to fly limits where you can go and what you can do to some extent. I've been working to reduce those limitations. Last summer, we had a family vacation in New York City. My niece had gotten into a three-week dance program at Julliard so we all went up there to see the performance at the end of it. Initially, I planned to drive. It's 25 hours give or take from where I live. I was figuring on two twelve hour days and then finishing up the run the morning of the third day. My dad and step-mom would be flying in that afternoon. I wasn't going to have anyone with me. Everyone else was flying. After looking into it, it was going to be pretty expensive to get the car onto Manhattan and pretty expensive to park it. In the end, I decided to drive to New Orleans, park the car there (I was in the car that was my mother's and is now my niece's - at that time it was half my brother's and half mine as mom's will hadn't been probated yet) and then take the train from New Orleans to NYC. I enjoyed the train. I think it was 32 hours each way but I had a very small private room. I read a book, watched movies on a portable DVD player, slept, etc. The train was a pretty good situation to go to New York City and should be a good ride anywhere between New Orleans and there. It also looks promising traveling north from New Orleans up to the Midwest or from here out to the west coast. Still, the train doesn't go everywhere. For example, it would be tough to get to Florida from here on the train.
I also did quite a bit of travel within Texas for work over the last year. I traveled to the Midland/Odessa area three times. I traveled to San Angelo twice. I also traveled to Buda and Palestine. I made several of the longer runs in mom's car (2013
Impala
) and the rest I made in my 2008 Sierra regular cab/short bed 'hot rod'. Once mom's car became my niece's car (I gave my brother and sister-in-law a good deal on my half of it), I decided I really shouldn't be driving it anymore. What if something happened? The truck is really capable and is fun for my daily 40 minute commute but it isn't that great for 7+ hour runs. I've been window shopping and entertaining ideas of buying a car specifically for long distance travel for quite some time (at least the last few years). I decided I wanted a big American sedan. Front engine (V-8), rear wheel drive. Overdrive was a must. I would have loved to have been able to find a late 70's early 80's Olds 98 for the nostalgia and the styling but I don't need another project. I didn't think I would be happy with the drivetrain in one of those either. For awhile I shopped the late model (09-11) Crown Vics and Grand Marquis. My thinking was to find a low mileage survivor and it wouldn't need anything. I also shopped around on the last generation B bodies (
Caprice
and
Roadmaster
). I looked pretty seriously at an 11' Grand Marquis Platinum Edition with 38k miles on it. It was very nice. It didn't need anything. They were asking around $15k though and that was more than I wanted to spend. I also am not crazy about the Ford modular motors (I know they are good engines, I'm just not that familiar with them) and a 2011 was going to have a little more electronics in it than I really wanted.
About a month ago I came across a 96'
Roadmaster
on eBay in Fort Lauderdale, Florida. It was a two owner car with just under 105k miles on it. The seller was asking $5k. He had something like 135 pictures of the car linked to his ad. He also had a YouTube video where he did a pretty extensive walk around. I could see that the car was an honest old survivor. The seller bought it from the original owners in 2018. It had 97k miles on it at that time. He put a new set of tires on it, a new starter, new shocks and a new a/c compressor (it obviously has a new accumulator on it as well). It's not perfect but it's pretty clean. Here are a few pics from the eBay ad....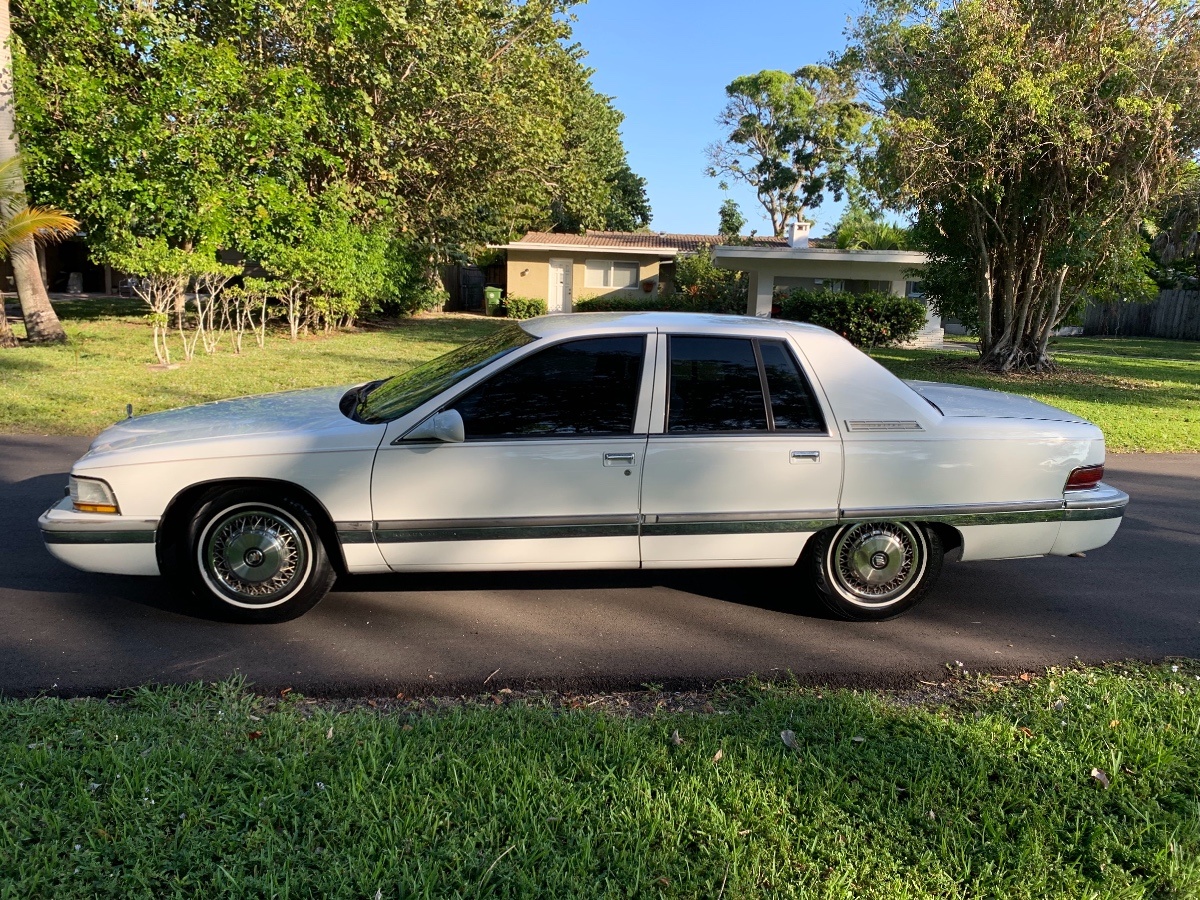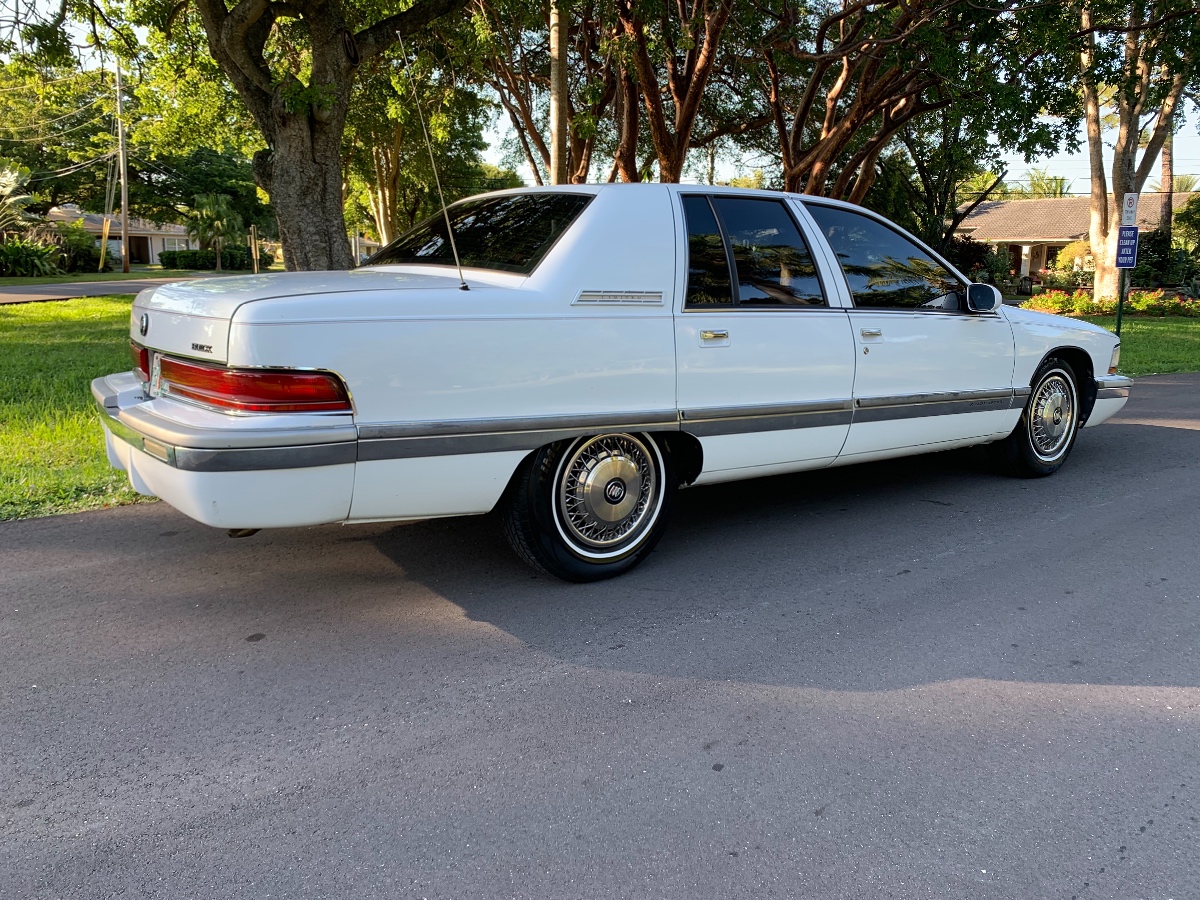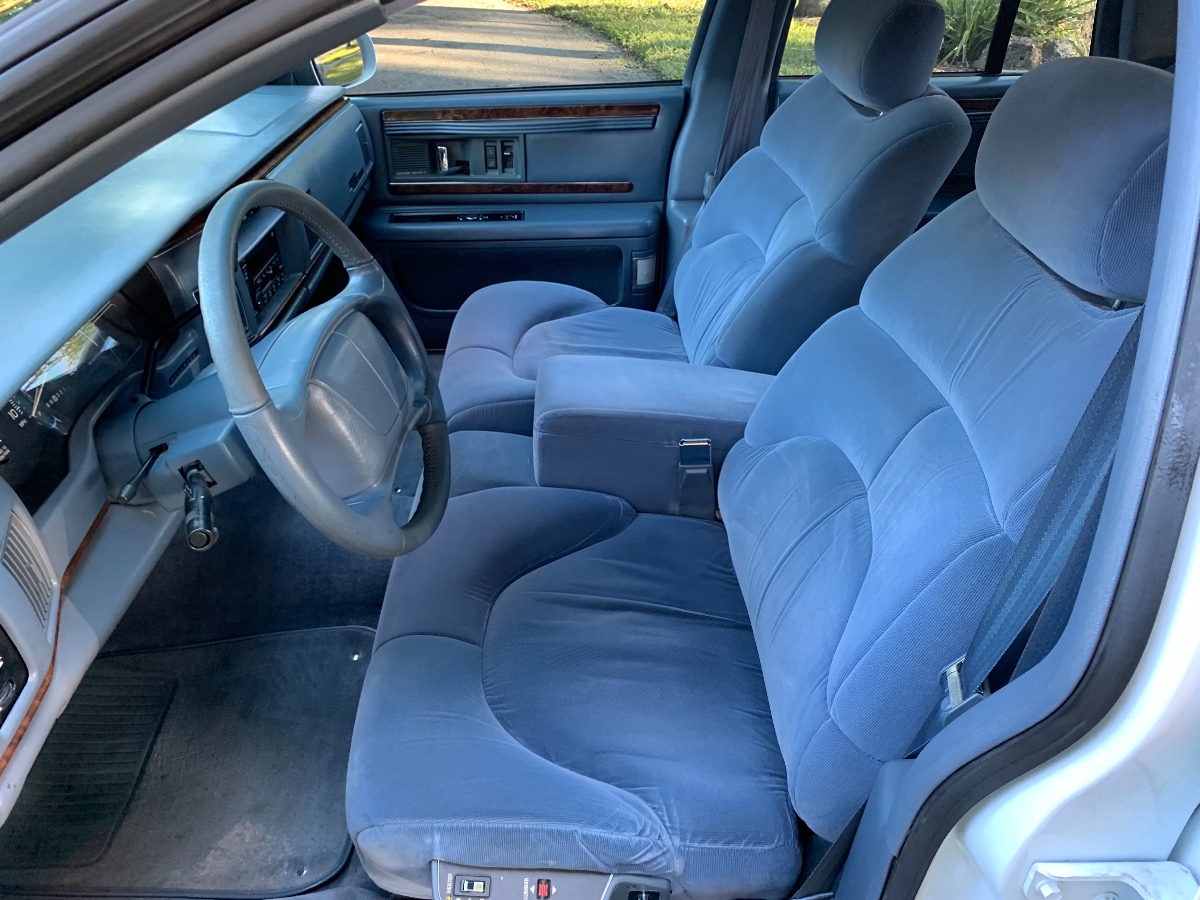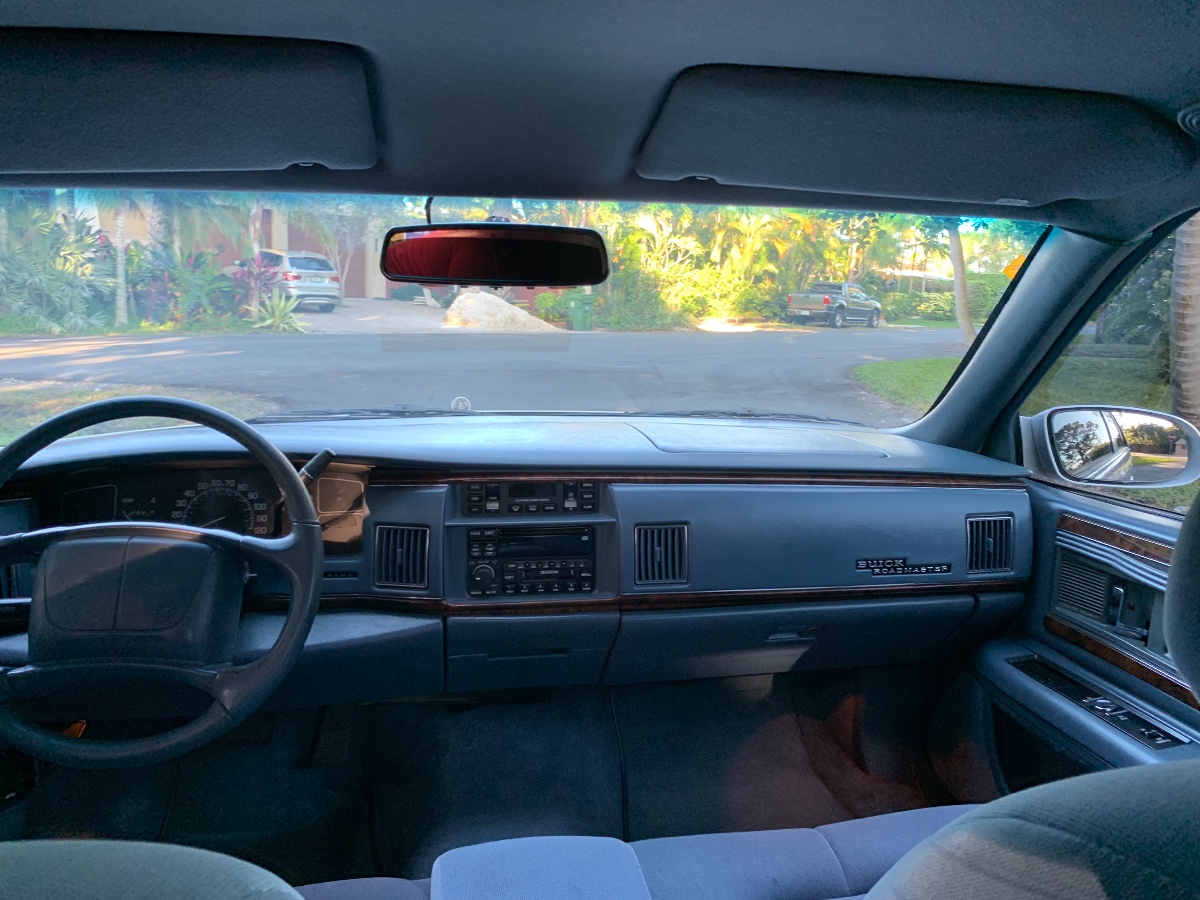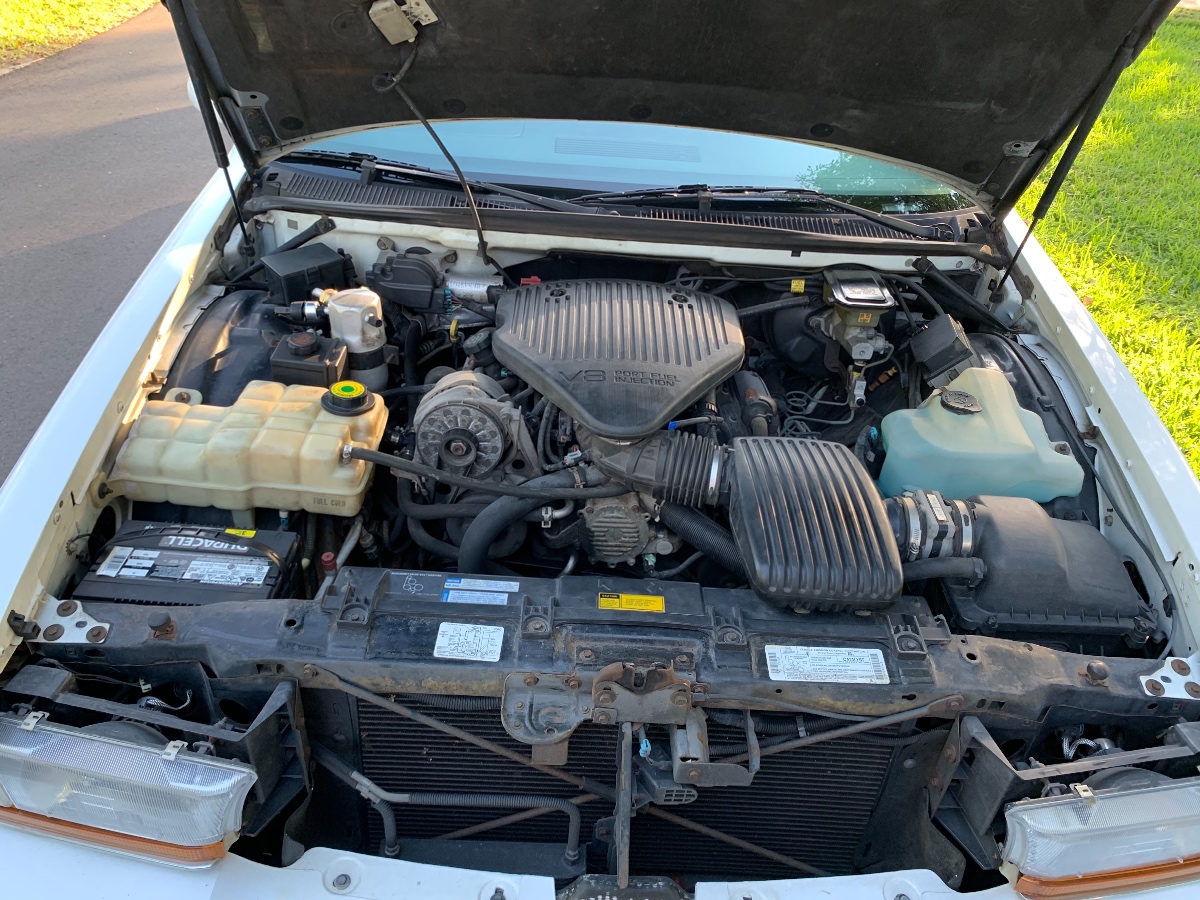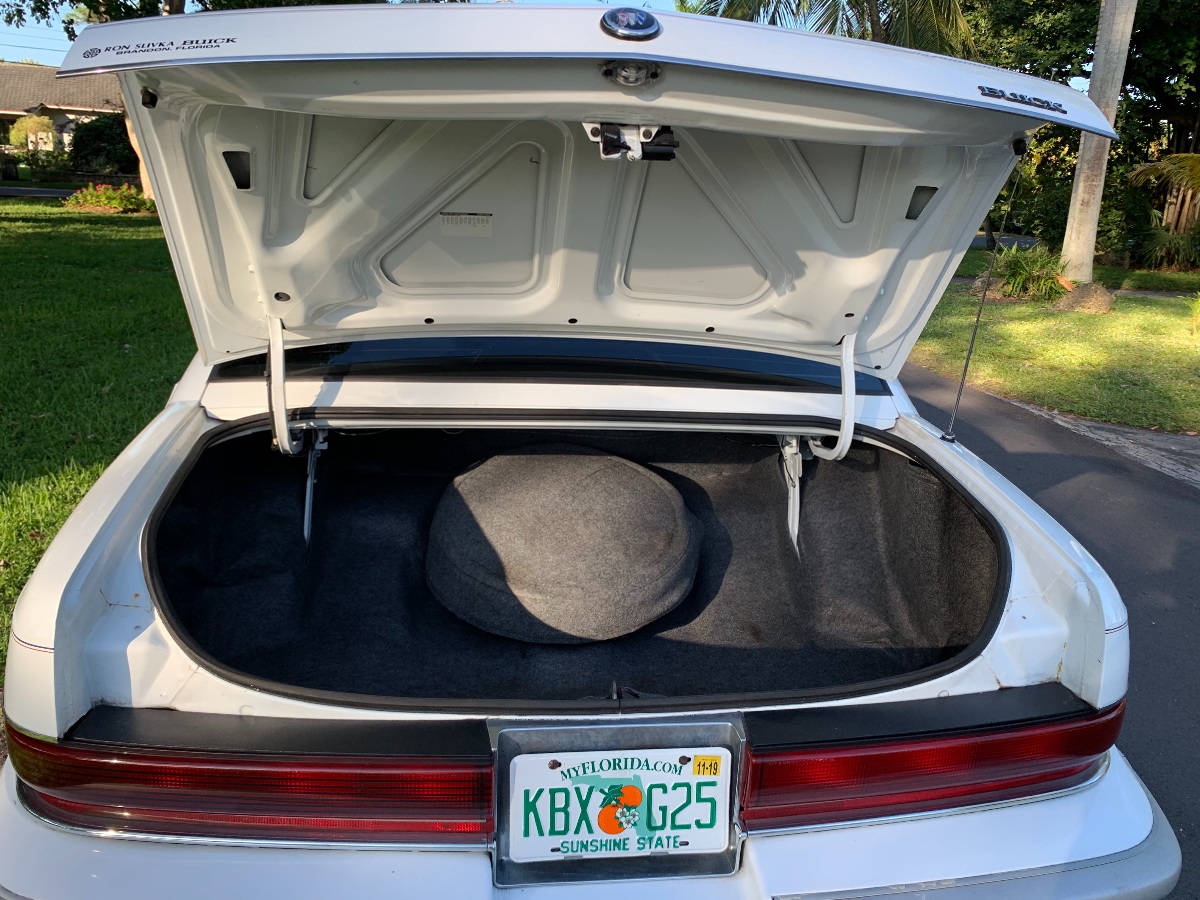 I started to seriously entertain thoughts of buying the car. Other Roadmasters I'd seen (both wagons and sedans) in good condition were priced significantly higher than this. I showed the pictures and YouTube video to both my dad and brother for a reality check. They both thought it looked like a good car. I liked that it had the LT1 350 (260hp/330 ft. lb.). I loved that it was a full frame GM sedan. I figured I could give the car some TLC and have a really nice car for a fraction of the cost of the 11' Grand Marquis I had been looking at. I offered the seller $4750 and he accepted. I had the car shipped from Ft. Lauderdale to my home for about $800. Here is a pic of the car being delivered....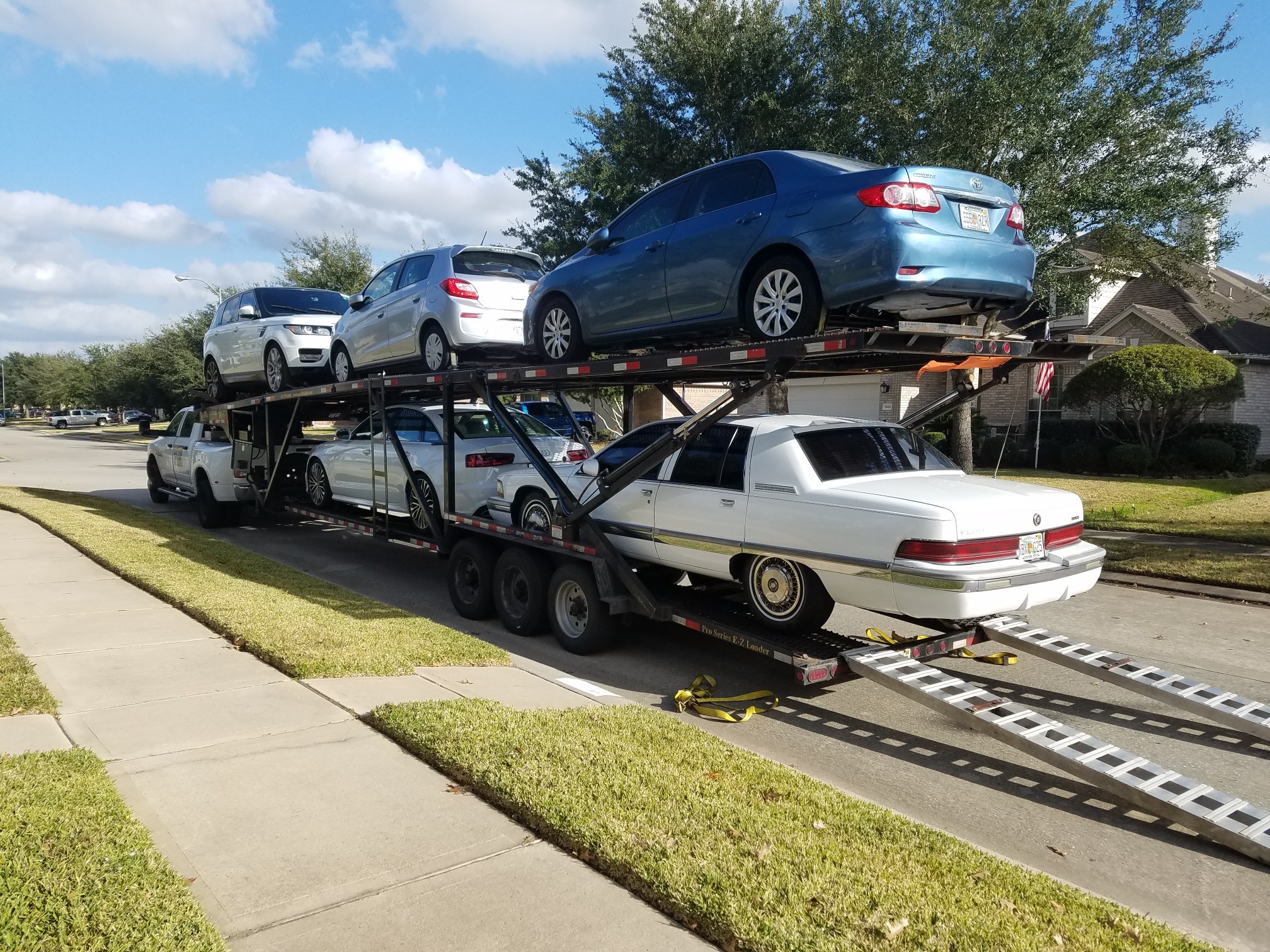 I've put a few hundred miles on the car and am very happy with the purchase. It is very original. It's hardly had any work done on it that I can tell. It passed the state safety/emissions inspection and I've gotten the title transferred and had it registered in my name. I think it is a good compromise between buying something that doesn't need anything like the 11' Grand Marquis and buying another project. I've already done quite a few small things to it and I have some plans for some immediate maintenance/repairs to make it more reliable and enjoyable. I will detail in the next post what I've done and what I'm planning to do. I did a lot better buying this car online than I did with the Grand Prix. The truck will remain my daily driver but I intend to drive this car around once a week to keep it up and then obviously it will be the primary vehicle for any distance driving. Here's a pic of the car at home in the storage with the GP....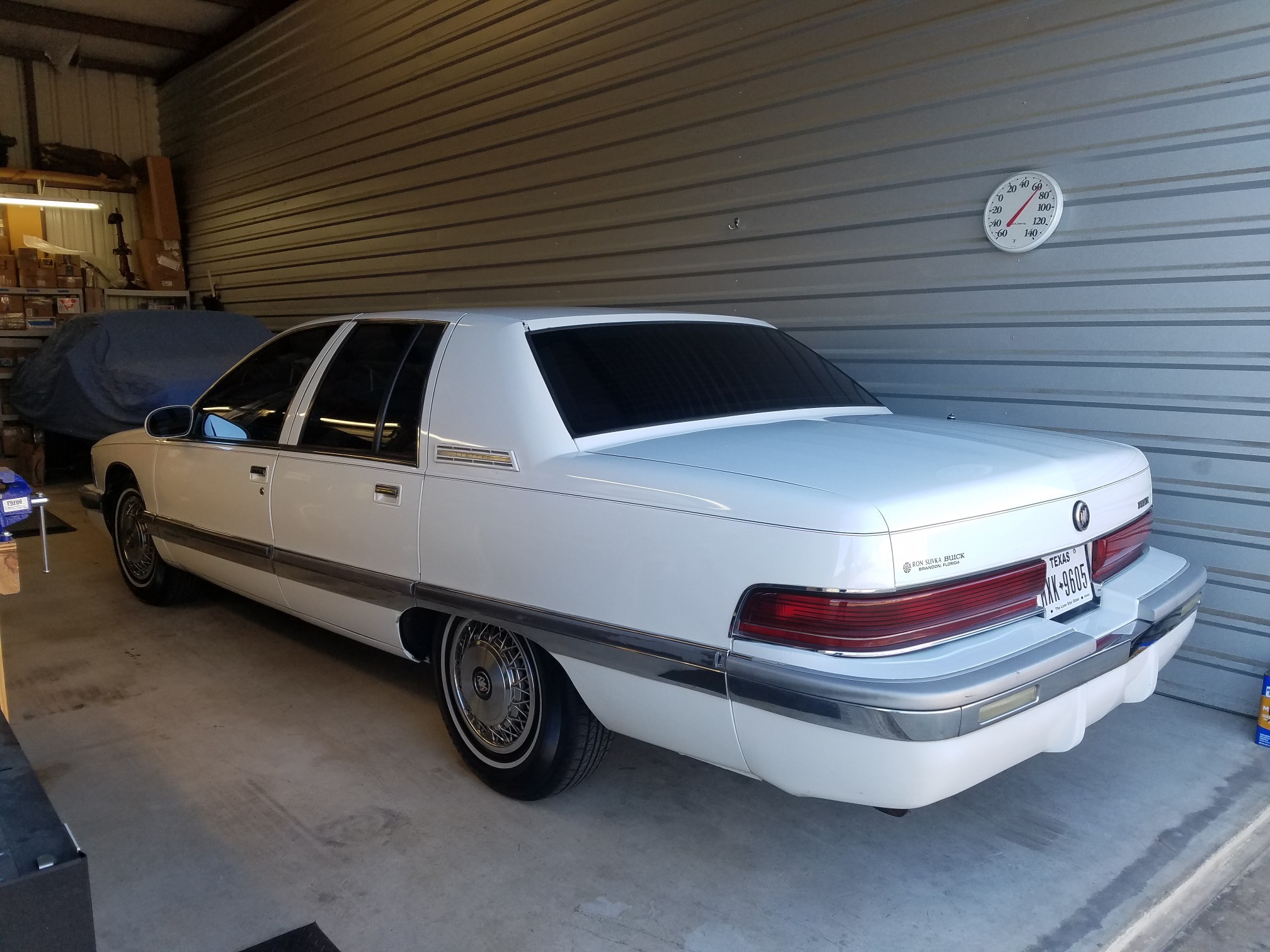 And another with it under the
car cover
....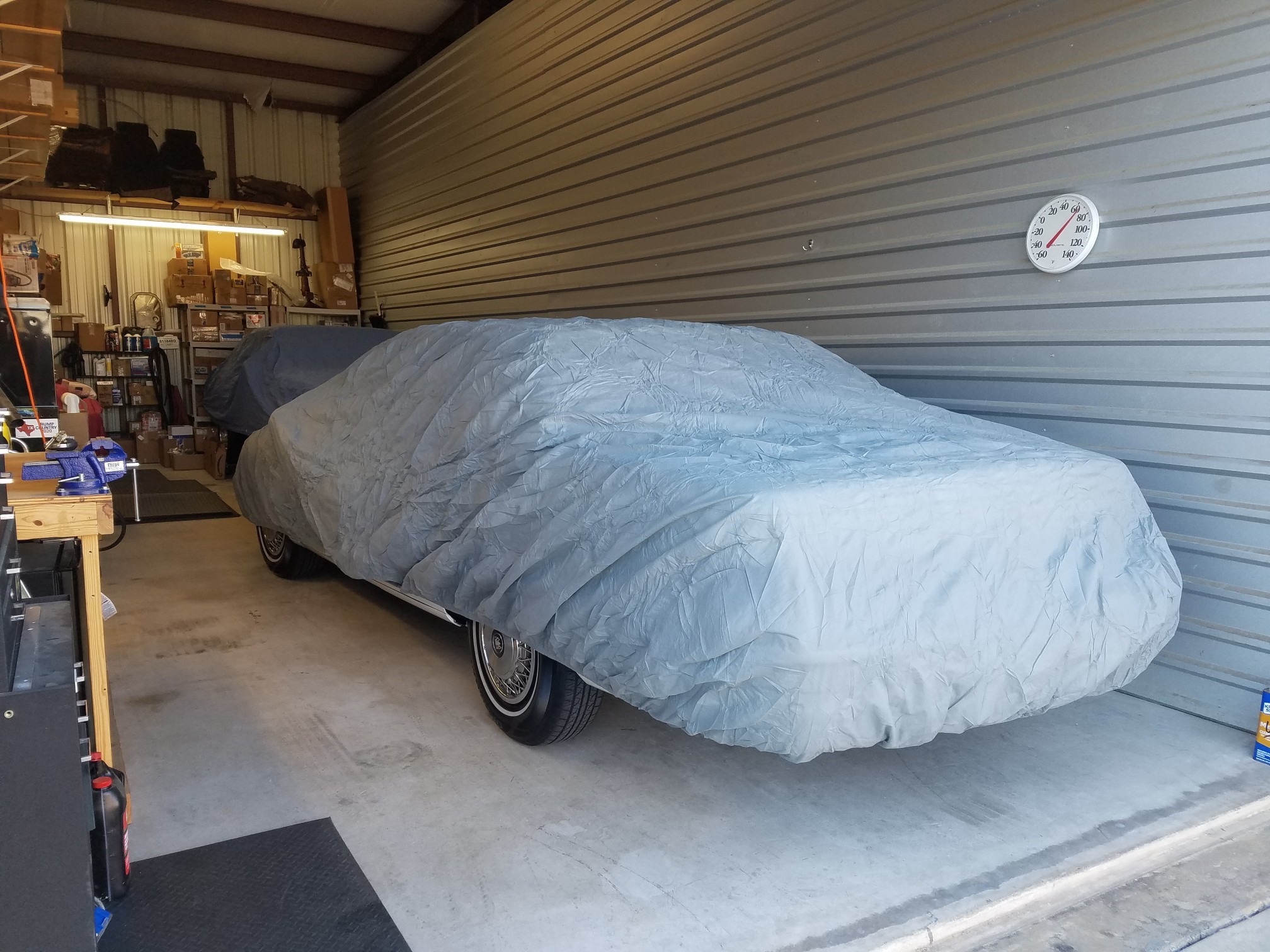 I guess that's it for now friends. Let me know what you think. Be honest. I don't mind. I know it is stodgy. So am I. I'm telling you though, this is one comfortable, well made automobile. I'm pretty thrilled with it.
Best,
Jared