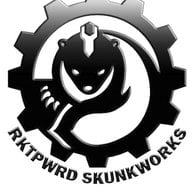 Builder of Cool Shjt
Supporting Member
Feb 2, 2015
4,061
23,010
113
Rain, what's that. Drought and 100° F here. Floor looks amazing!
Are those temps in Celsius? 😆
I'll trade you for 99° and high humidity.
Yeah, except it's not in moderation. It's been incredibly dry here this year too up to this point, but now we're forecast to get up to 170mm of rain in the next 24-48 hours. That's more than our entire monthly average in 2 days. Not good when the ground is so hard and dry, it can't absorb it fast enough. So then you get flooding.
We had a massive flood here 9 years ago in 2013 that caused irreparable damage, literally changed the course of the Bow and Elbow Rivers that run through the city here. Everyone is one edge with fears that it could happen all over again despite the flood mitigation work they've been doing here to the river banks for almost the last decade.
We aren't even 2 days into this rain event and they've already closed roads and streets downtown in anticipation of the worst. Too much of any one thing isn't any better than none.
And yes Tony, those temperatures are in Celsius. 9 degrees Celsius, not much above freezing.
Here's a couple pictures from the flood in 2013: