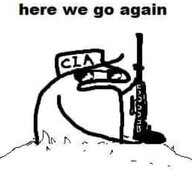 Apr 20, 2020
1,055
2,971
113
I couldn't find anything on this so I decided to make this thread.
Has anyone installing a Trick Chassis 8.8 swap kit had any strange geometry issues? Specifically, if you jack the rear up with no springs, shocks or drive shaft in the car, will the axle come up and contact the frame or will it stop a few inches short?

I'm not saying this is a problem with the kit, but rather I'm curious as to wether or not anyone else has had the same experience.

Back when I was throwing my 8.8 in, I figured I was going to make up a bump stop setup that extended over stock height out of necessity, but ended up scrapping the idea because I found the rear end just bound up at extreme upper travel and the axle tubes never came near the frame. I looked around and couldn't find it hitting on anything so I figure it might be a combination of the short upper arms that go with the instant center brackets running out of travel (radius?) and binding against the travel arc of the lower arms. Regrettably I forgot to take pictures, and now this issue has come back to bite me as I try to find the proper shock for this setup, since stock length ones won't fit with my current lowering spring setup. I'll probably have to get a set of Vi-King's or AFCO's and will need to run bump stops on the shocks themselves rather than the axle housing, but I'm not sure if Vi-King will keep a shock under warranty when used like this, bump stop or not.