Got a nice little update since my last one, finally parts are coming in a things are finally starting to take shape. Ended up selling my other 04 Cobra to fund some more car parts! Made about 7k in profit on it, so it was a no brainier to sell.
Had to take time to finish the shop before getting back on the many projects. Got my WeldTables all put together and added a nice welding cart to boot to finish off the revised work area.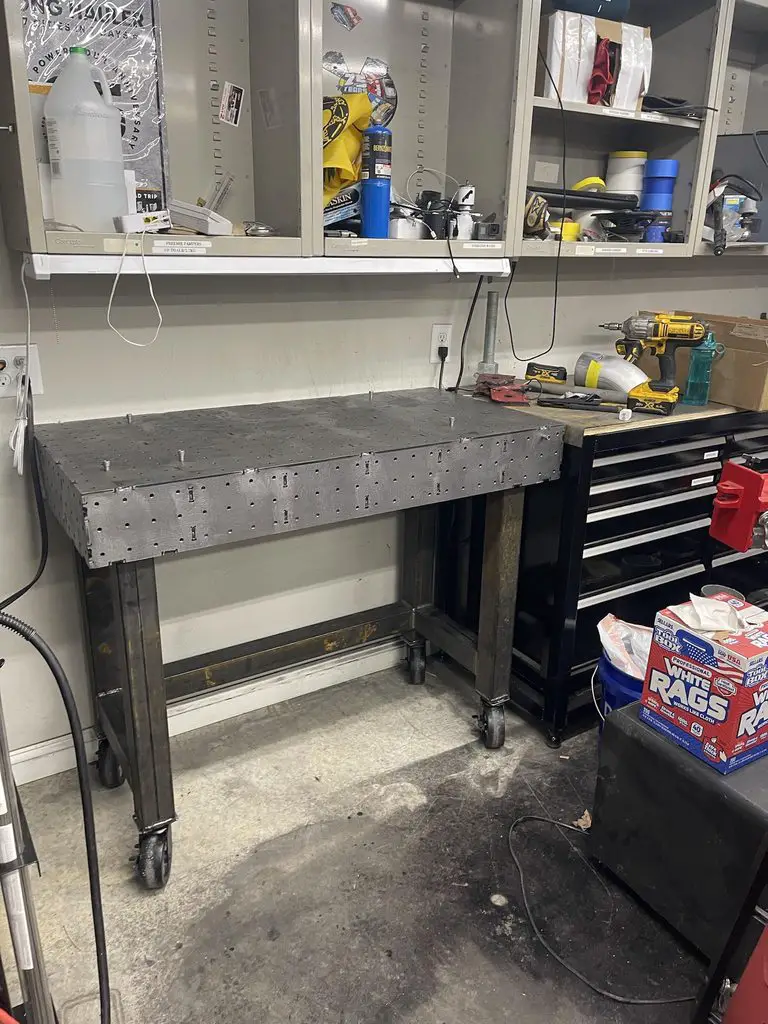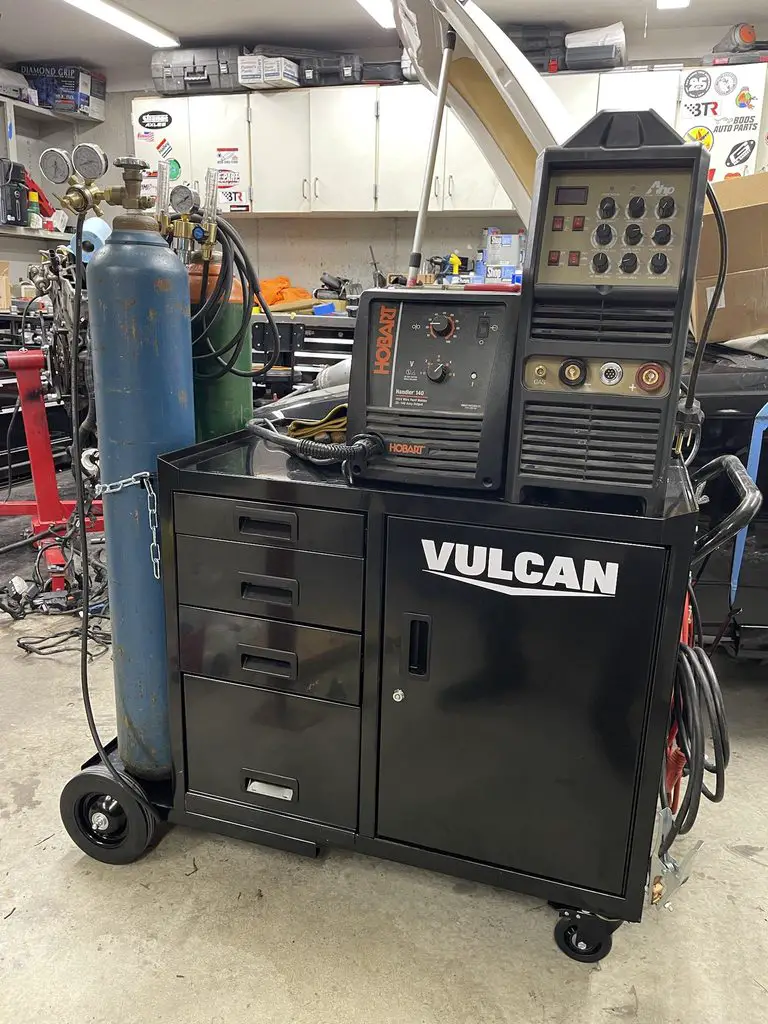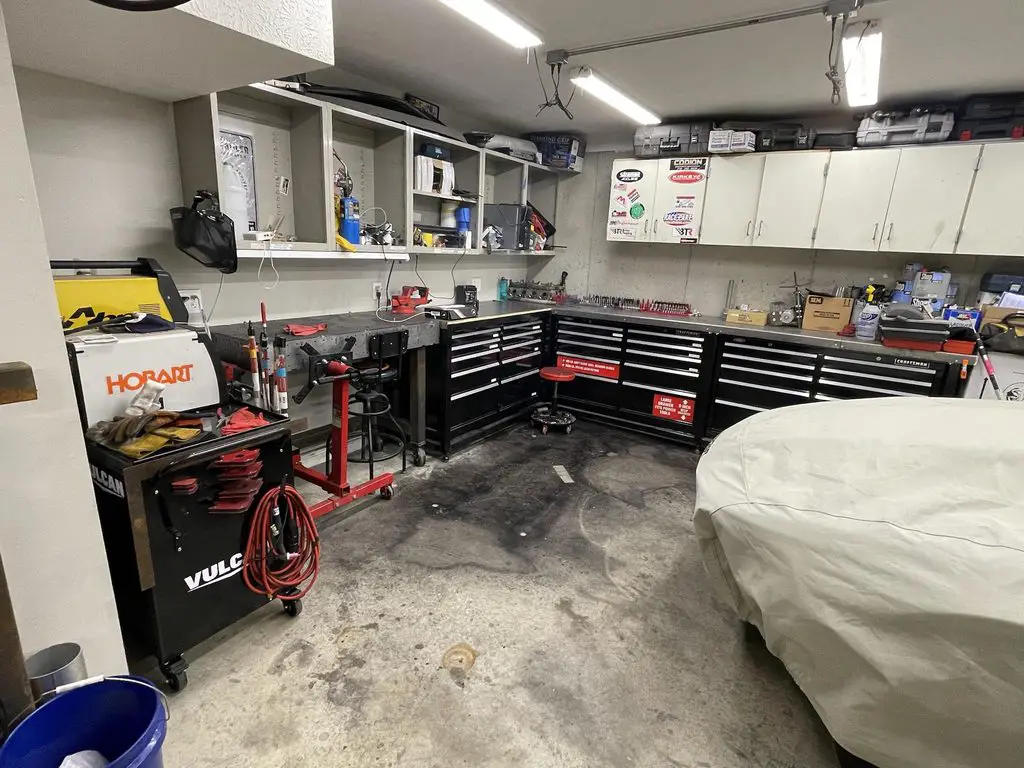 Buddy of mine polished the charge pipe, inter-cooler and down-pipe! Turned out killer.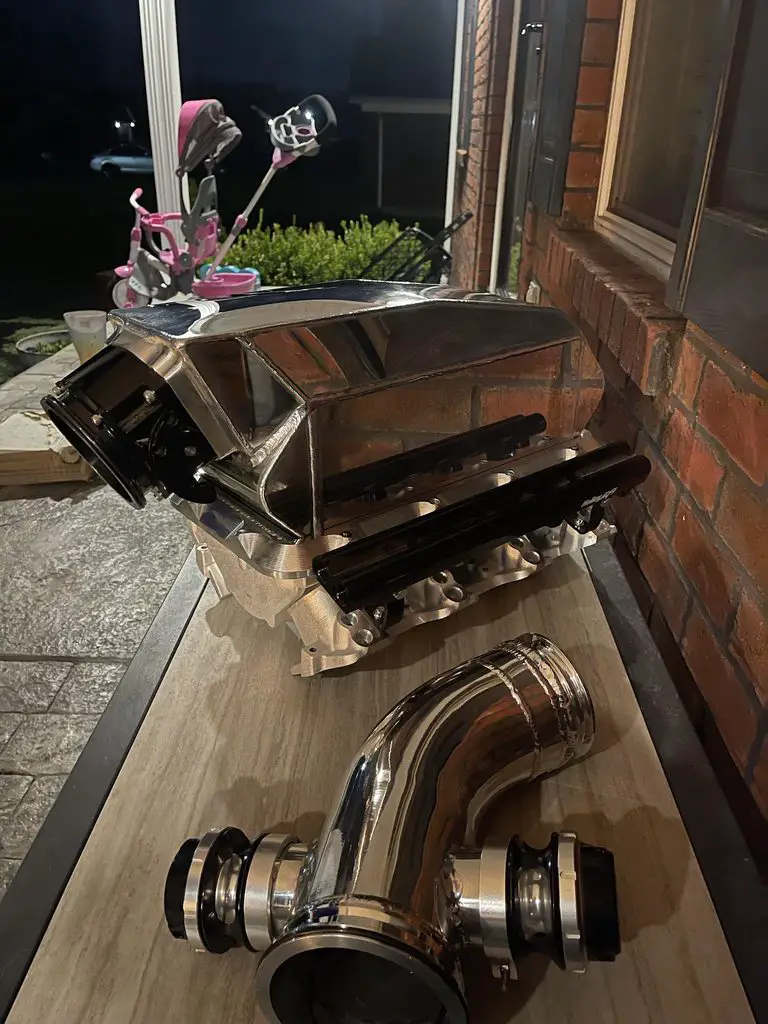 Gutted the car in prep for the new wiring.
Added a Motion Raceworks column, RIFE power glide sensor, billet turn signal switch, and a boost reference block.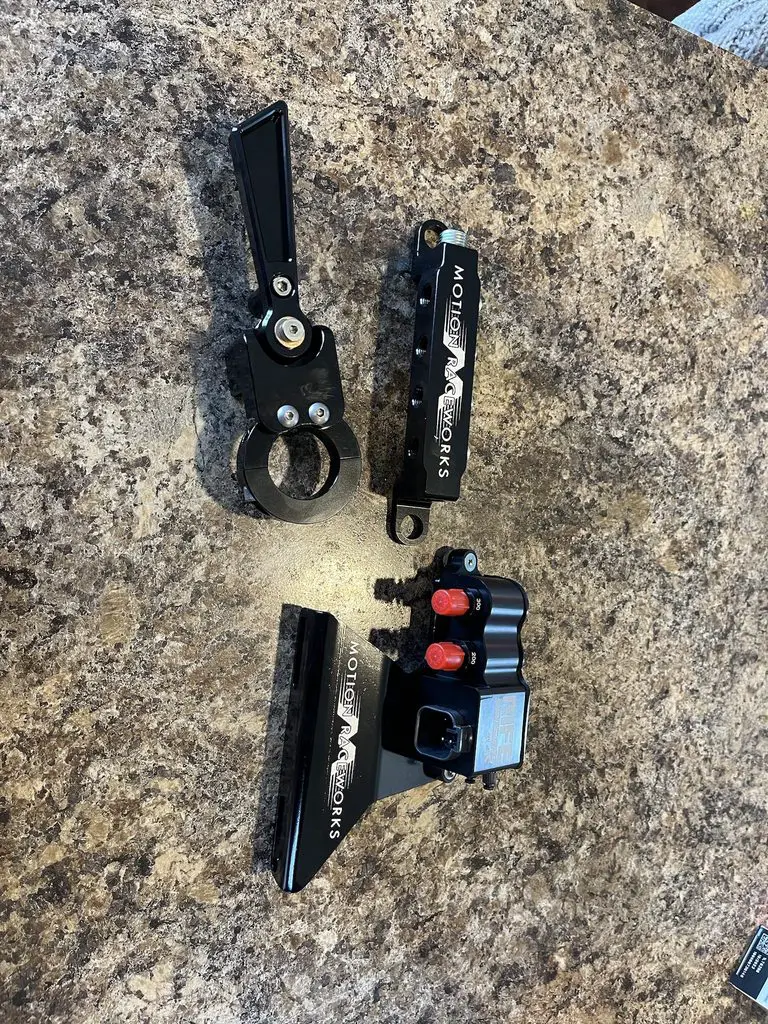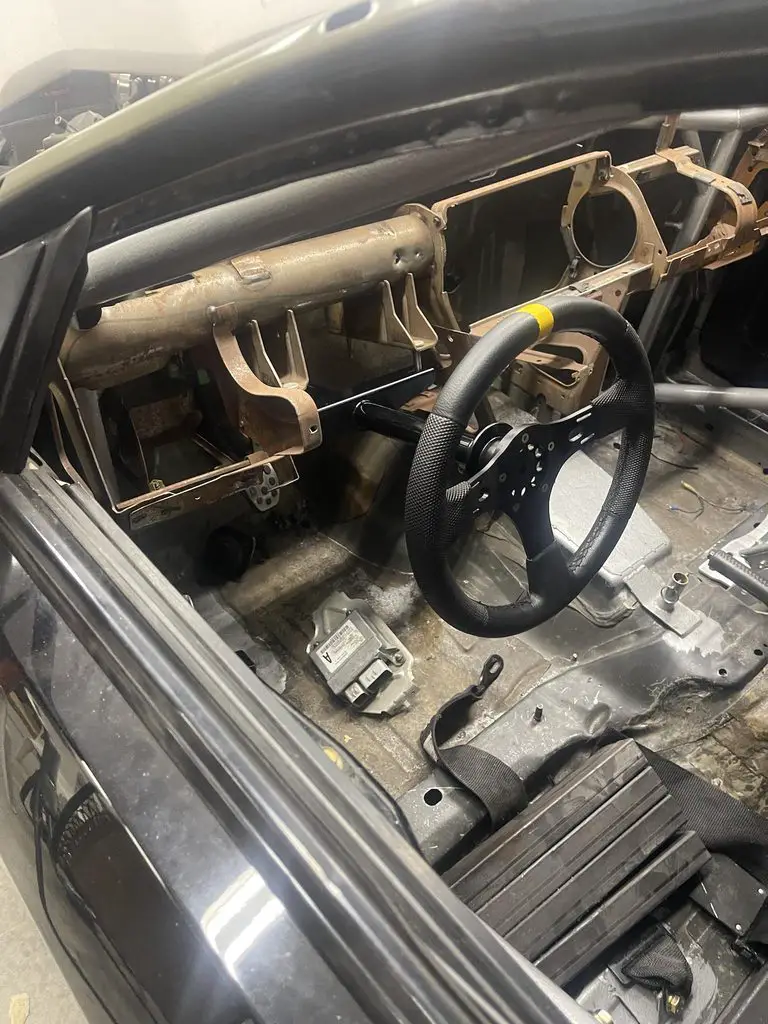 Finally got my Kirkeys in, obviously my kid had to take a nice little squat to test it out. Ended up using TeamZ low profile brackets, i just need to get hardware to bolt them to the seats and get the positioning where i need them.
Couldn't get my hands on any ARP fasteners so i decided to take a gamble on BTR's new PointOne fasteners, my initial thoughts are that they are as good if not better quality than ARP.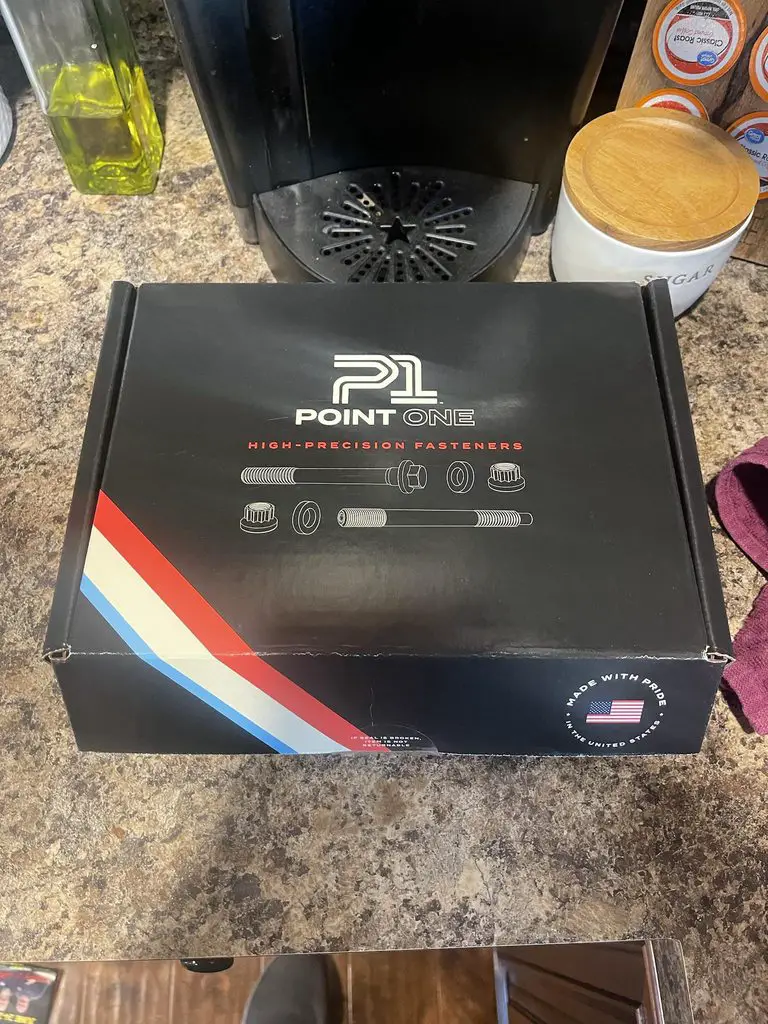 Found out my unknown balancer i got with the car is indeed a truck spacing ATI.
Lastly, my switch panel and control board finally arrived... AFTER 8 months it finally arrived!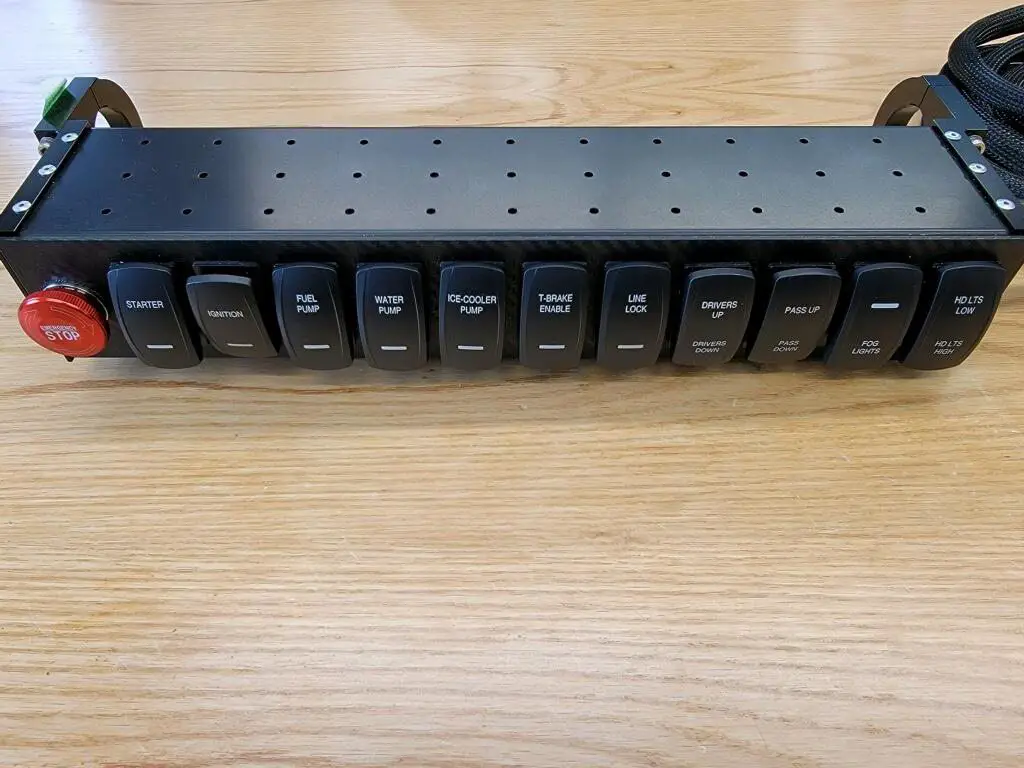 And in other news, the cobra and other cars are about to get a new home. Finishing the final stages in the design but its a 32x32 with a true 8' loft. Im excited and have already picked out lifts to go in as well lol! Cart before the horse but oh well.
I am working on re-configuring the rear trunk to fit both my fuel cell, ice tank, burn down tank and battery. Shouldn't have to do much to fit them in there, might have to rework some of the bracket to make it work but ill cross that bridge soon enough. Also ordered the last little bit of fuel fittings and lines to start plumbing the car. I need to place an order to Low Dollar for the shock sensors, and some various combo sensors.
Ill update more next week!