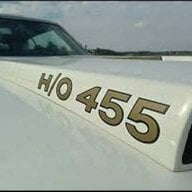 Jan 2, 2006
7,835
16,533
113
I did a search on interwebz, came up with nothing. My original rubber trunk plugs are kinda hardened, and not as flexible as they once were. The rear plugs need to flex and partially fold to fit the hole. If you have an
H/O
, you know what I'm talking about. One of them is torn. So I kinda wanted to see if I could replace it. I honestly never looked at them much before as they just covered up the holes, but when I was in the trunk recently measuring the trunk torsion rods, I noticed the torn one again and that got me thinking about it.
Anyway, because there's nothing out there on the web that actually bothers to cover this, I decided to do my own research. It's a 1" hole plug, rubber, or epdm.
Here's the picture in the parts information. Note there is no part number listed. But a group number is for the plug. The issue is, the standard parts book has more than one entry for that group number. Imagine that.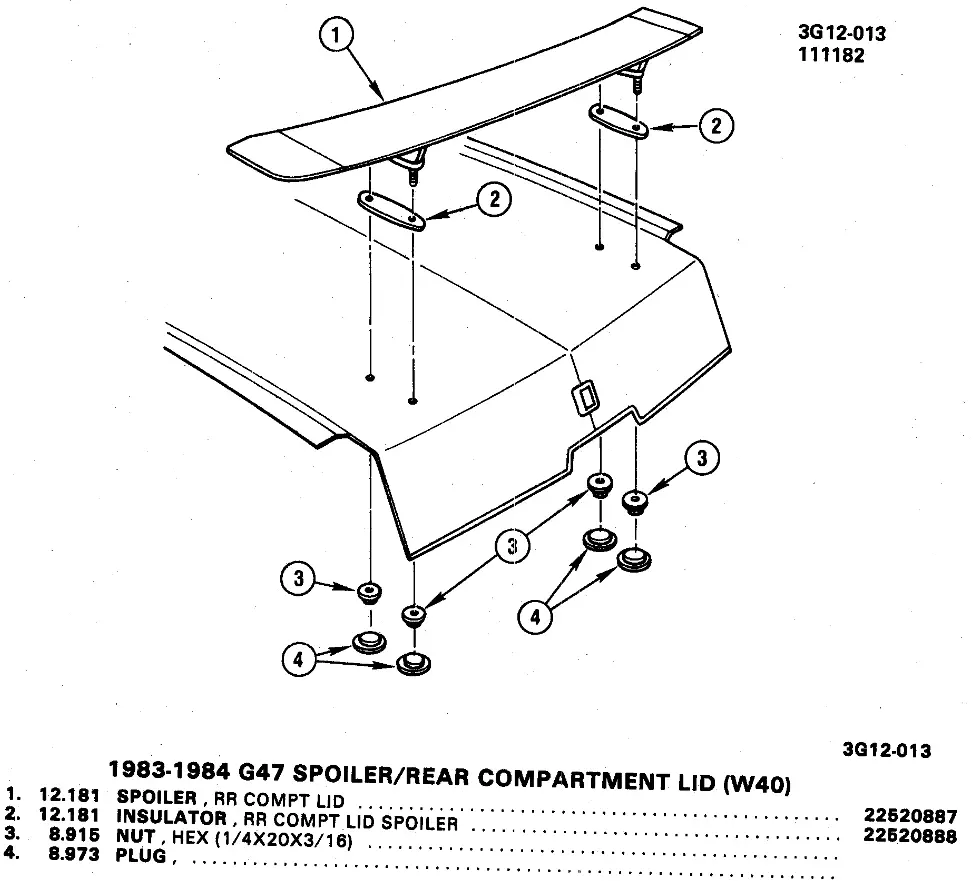 Well, we already know it's a 1" hole needing plugged, so going with the 1", we get GM p/n 4410574. GM likes to use plastic ones too, but those won't conform to the tight turn of the rear holes.
Houston, you will have a problem using the GM part. Here's what a 4410574 looks like.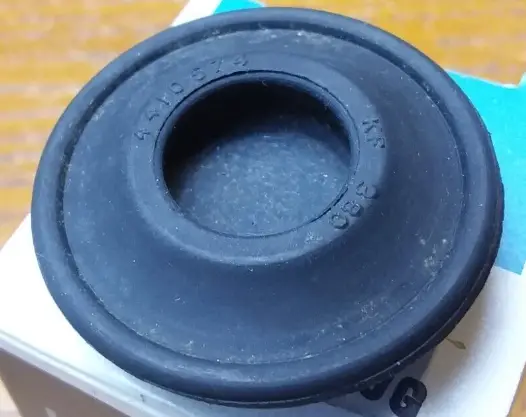 Will it work? Partly. The rear holes are further away from the mounting nuts, so any 1" plug that is flexible and fits will work. The front is where you will have an issue. Note the back of the plug is FLAT across. No indentation on the back side like the originals.
So I pulled the torn up one out and was inspecting it carefully and found some numbers molded inside. Turns out, this is a FORD PART!
Ford p/n 377678-S. Yep, that's it. 1" hole plug. The plug below is what the originals looked like, with the lettering inside the front side indention of the plug.
The back side has an indentation in it which allows it to give some room to the front side stud when installed. It still is pressed into the plug a bit when installed, but it gives in the center to stay put anyway, so it works. Perfect? I didn't do it.
The part has changed a bit over the years as far as where the part number is molded in, but the basic shape of the plug remains the same as does the part number itself. Comes in a pack of 8 if you get them from a Ford dealer. About $1.35 or so list price each. You may see FoMoCo in a little rectangle inside the indentation along with the part number, or the part number may be cast on the top outer rim of the plug. Again, the shape did not change.
So there you go.