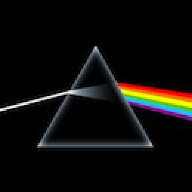 kornball426
Royal Smart Person
Hey guys, just wanted wondered how you guys would feel about doing an LS swap on an 85 T-Type. I'm negotiating with a seller, has the car, it's a roller no engine.

I already have a PSI conversions LS swap harness, LS engine mounts, and 4L80E g force crossmember, a Brian Tooley racing stage 2 turbo cam.

I figure a junk yard 5.3 and trans, hooker single turbo manifold, BW T6 S475, some bigger injectors, an eBay intercooler would all be reasonable price. Then I'd need a driveshaft made up, and an exhaust (would probably use a RJC one shot 4 inch exhaust) and down pipe and could have a real beasty...

Just wondering how you guys feel about molesting a Turbo Buick lol.