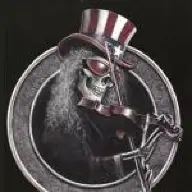 Gonzo1970
G-Body Guru
Supporting Member
Took it to my guy.. he has one of those big machines that does the refrigerant thing. He hooked it up, poked buttons, etc..
Long story short, the compressor appears to be shot.
Introducing refrigerant had the desired results.. the compressor cycled at first, then stayed on... but made a chattering noise, and produced air a little cooler than ambient.
He also pointed out that it had already been converted to R-134A.
Whats another couple hundred bucks, right?
Thanks for the help, fellas! Much appreciated!
-Gonz